The Greater London area can be overwhelming to consider – millions of people reside and work there. It has hundreds and thousands of years of history. It is a hub for all things excellence in hospitality. How does one choose a wedding venue amongst all that magnificence? We've narrowed it down for you! These 30 venues in Greater London and surrounding areas are the most sought-after places to have your wedding, and we can see why. Some embrace city life, and some offer sanctuary from the hum of urban life. There's something for every soon-to-be married couple.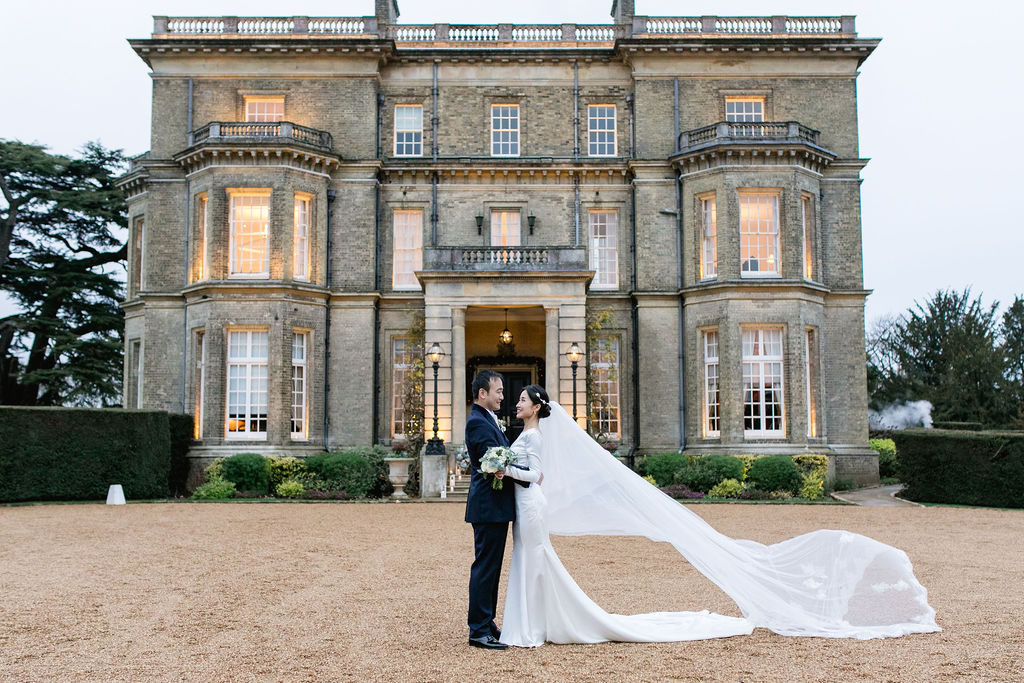 Just 45 minutes from London, a couple can be transported into a tranquil oasis. The atmosphere of Hedsor House is so far from what you'd expect of the Greater London area that you'd think you'd travelled through time and space into a dream world.
This award-winning five-star venue is the ultimate in country house event production. It's nestled in 100 acres of historic parkland, accessed via a one-kilometre driveway lined with beautiful, scented rhododendrons.
The hotel boasts Europe's most enormous wedding suite, allowing any bride/groom and their party, no matter the number of attendants, to get ready for the big day in style. The hotel was even voted Vogue's Dream Wedding Venue – who are we to argue with the fashion bible?
This exclusive-use venue is also pet-friendly, allowing furry family members to come along and celebrate with you too. Hedsor House is the stuff of dreams.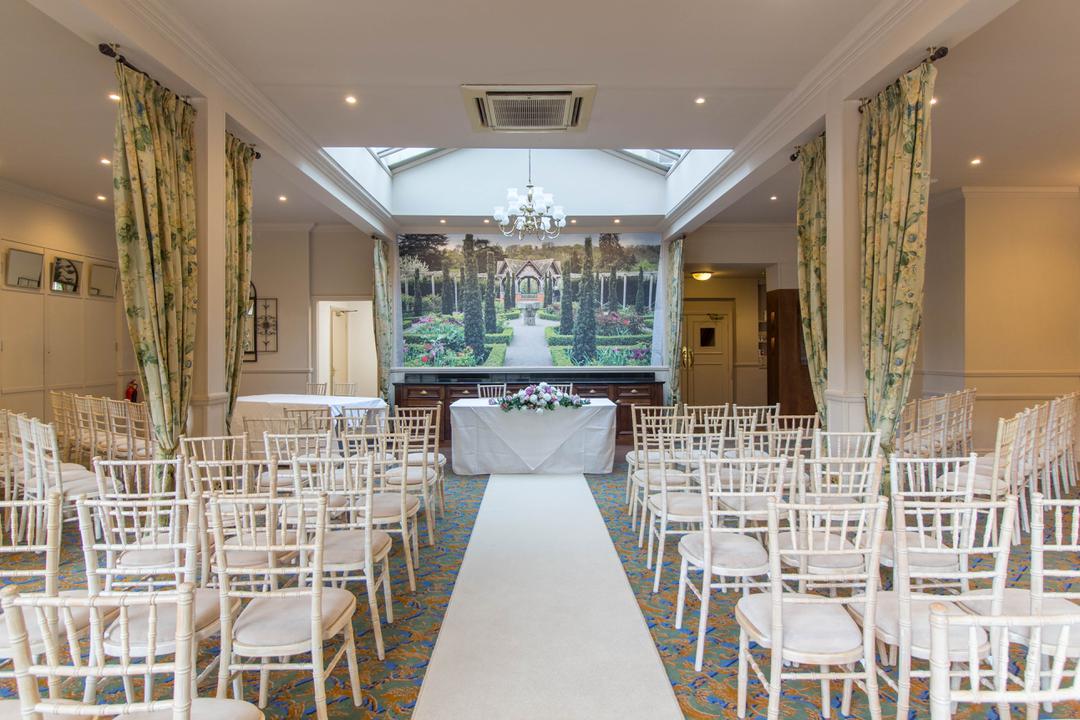 Reigate Manor is a dreamy venue offering utterly delectable food and romance in spades. We didn't think it possible to enjoy a Winter wonderland wedding quite so much so close to London, but this five-star Surrey venue even has Winter wedding packages – and what a sight covered in a blanket of snow.
Forget generic, muted function rooms and go for Reigate's glorious ballroom with a private bar. Or go for an intimate gathering in the cosy conservatory and enjoy your evening beneath a blanket of stars.
From the first enquiry right through show rounds, menu tastings, timings, room layouts, seating plans and, of course, the more nuanced, individual touches, the wedding coordinators at Reigate Manor are ready to tailor any of their three wedding packages to you and your other half on your big day. And with 50 bedrooms up for grabs, you and your beloved guests can turn your day's soiree into a weekend's celebration.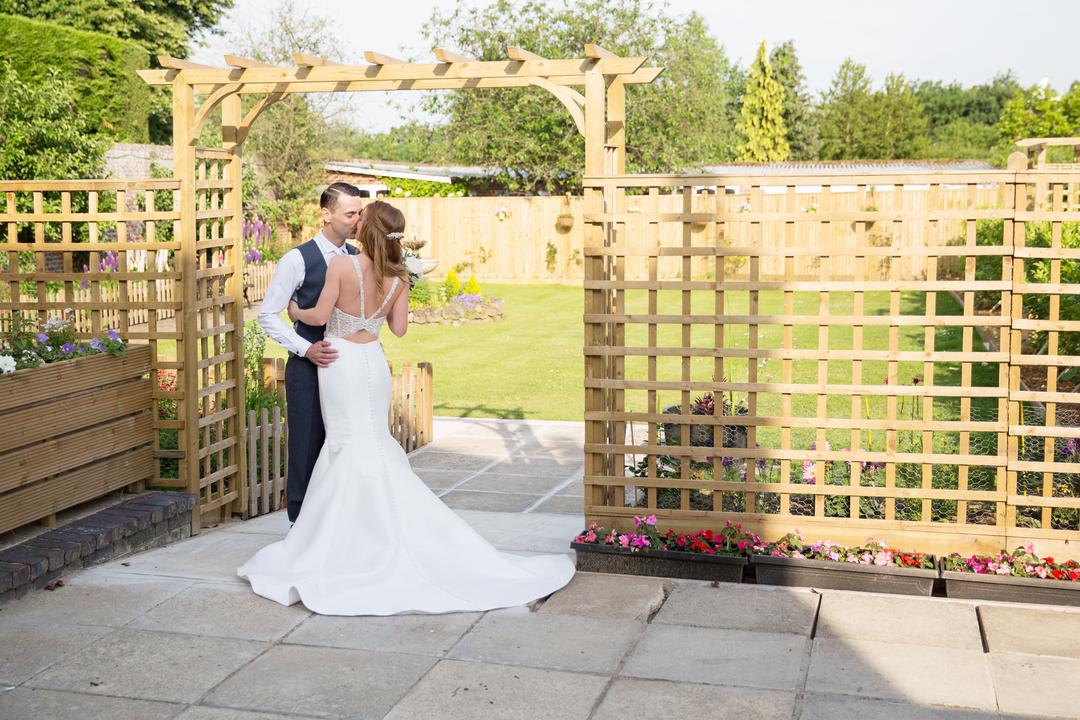 Hadlow Manor is a beautiful 18th-century country house that has recently been fully refurbished and is now the perfect place to have your ideal London wedding.
Hadlow Manor exudes elegance and more grandeur than it has in years if you're looking for a ceremony and reception venue with a traditional aesthetic. It is impossible to take a lousy photo against the beautiful backdrop of the manicured gardens, country views or cosy patios. The outside area is so gorgeous the hotel has a marquee for outdoor ceremonies!
Whether you're planning an intimate gathering or a blow-out celebration, with a late license and civil ceremonies license, there's no reason you can't enjoy every aspect of your wedding day under one roof and celebrate well into the wee hours of the morning. And at a venue like this, you'll want as much time to bask in its welcoming atmosphere as possible.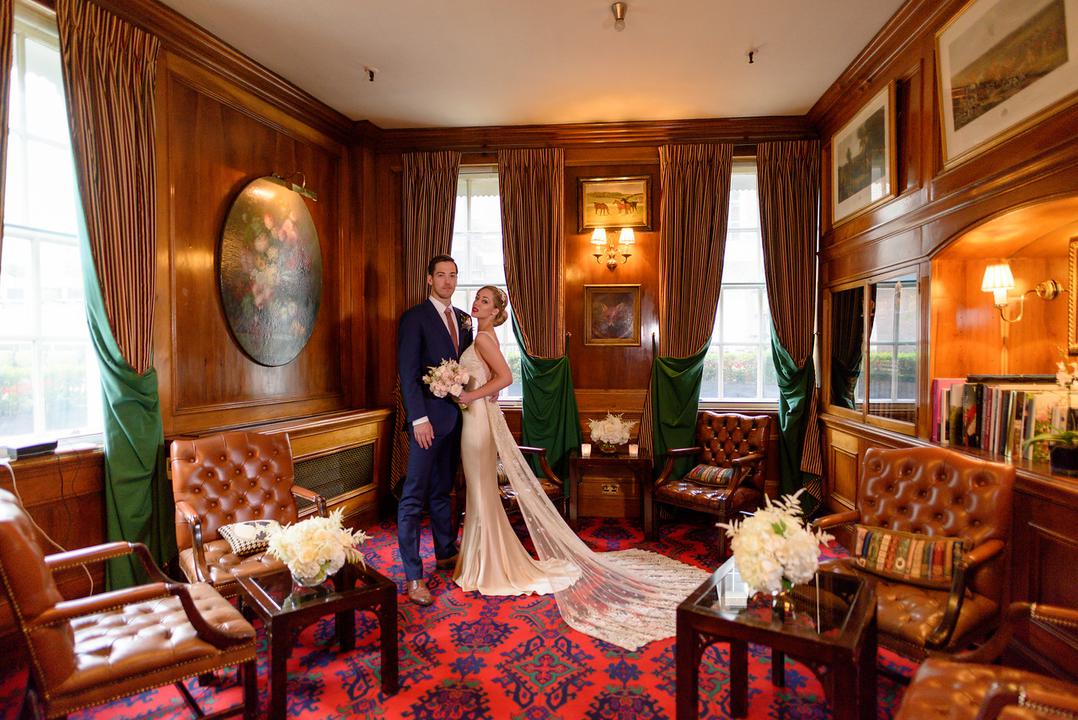 The Chesterfield Mayfair is the epitome of Regency-era charm. If you're a fan of Netflix's Bridgerton, there is no better place to say 'I do'.
This hotel sits in London's most exclusive district. It is everything you could imagine and more. It perfectly blends Mayfair-chic and British old-world charm, creating a location fit for the movies. It's truly captivating, and your wedding can be too. Guests will have their breath taken away.
Having your wedding here needn't be an impossible feat either, for the experienced and dedicated team is entirely at your service, from arrival to departure – assistance fit for royalty. This London wedding venue is the height of luxury, and the locale has a pet-friendly policy – you can't have a fairytale royal wedding with the pooch sulking at home!
We bet even the Duchess of Hastings is envious of anyone getting married at The Chesterfield Mayfair.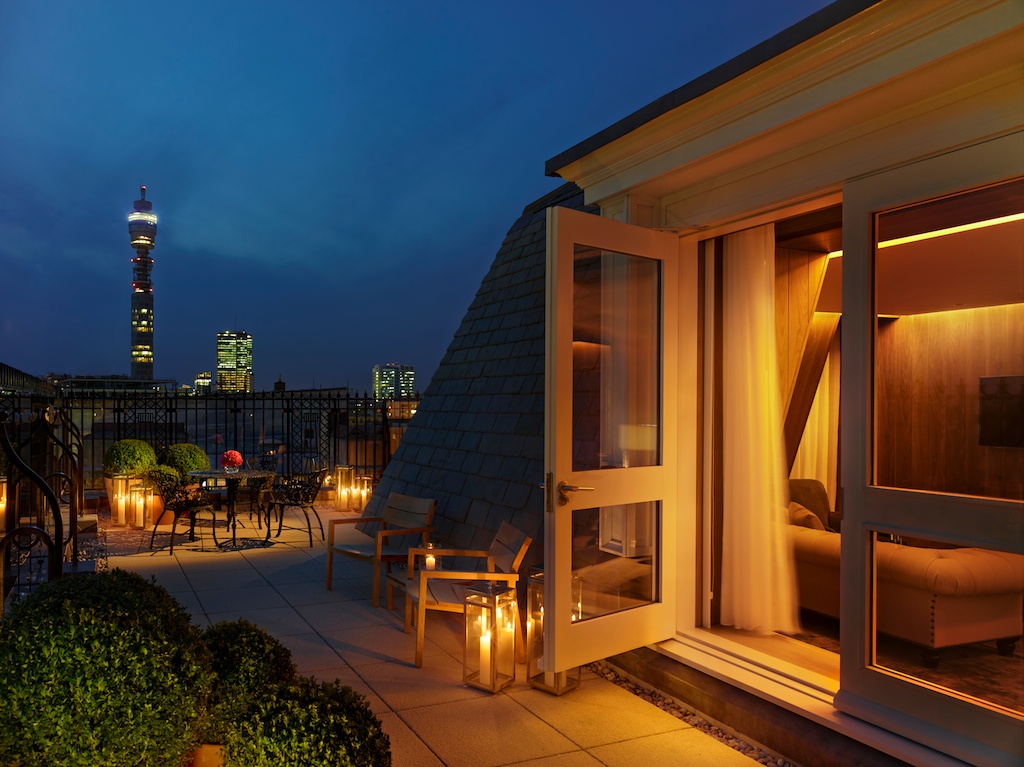 If you're looking for something grand but very central, The London Edition in Fitzrovia is the place to be. The exclusive-use boutique hotel provides the most excellent nuptial experience imaginable through intuitive service, fine dining, lively nightlife, and luxurious surroundings.
Built in 1835, the landmark has a long history but was reinvented to give couples the perfect place to begin their married journey together. As you would expect from a five-star venue, personalisation is paramount. Wedding packages cover all the essentials, but the specialist wedding team members can tailor anything to suit your needs and desires. They will take your hand and guide you on your London wedding planning journey from beginning to end.
And you'll probably need that guiding hand because it's challenging to walk into The London Edition and not get swept up in the grandeur. From candlelit balconies to high ceilings with hanging chandeliers, you may be so dazzled you'll forget why you walked in.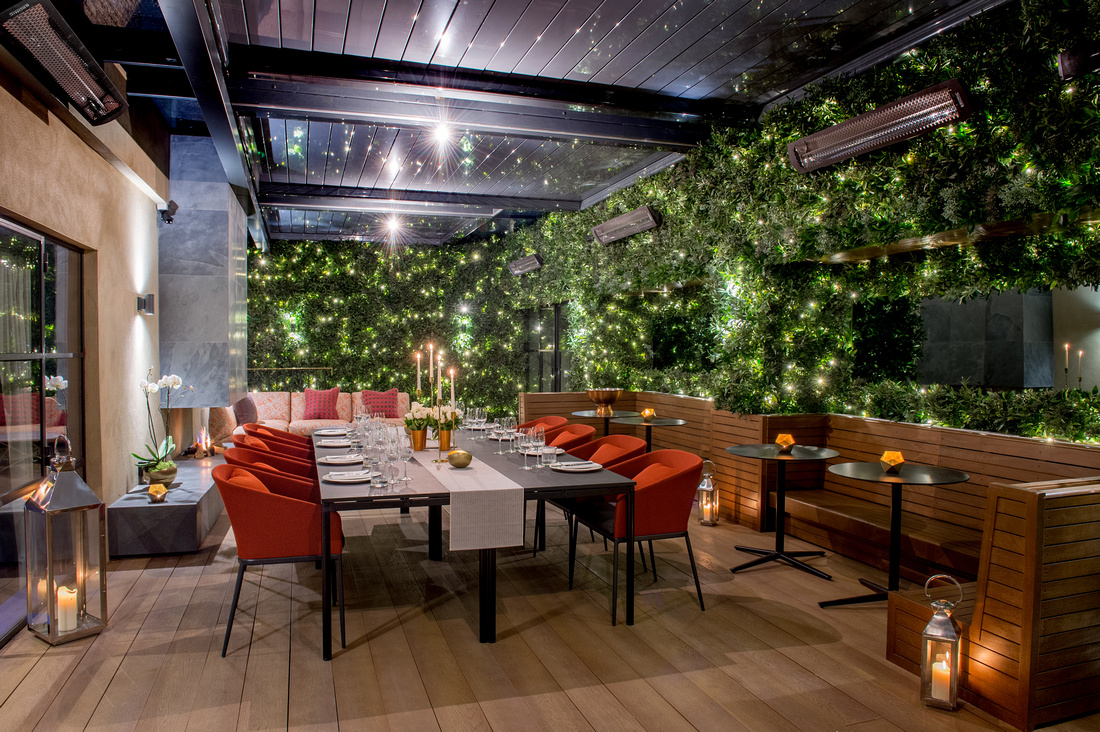 Are you seeking a venue to embrace the fashionable aspects of a London city wedding? Look no further than The Marylebone.
This five-star magnificence is in the spectacular Marylebone Village, one of London's trendiest neighbourhoods. Located just minutes from Oxford Street, Bond Street, Mayfair and Harley Street, this wedding venue indeed sits in the heart of London's lifeblood. It is the perfect location for an intimate city wedding.
The venue has decor so stylish you'll think you've walked into a spread in an interiors magazine. The hotel is charming, from the chic lobby to the cocktail bar and into every inviting nook and cranny. The ambience is vibrant yet cosy and welcoming. Your guests will feel like they've crossed the threshold at their dream home away from home. Time to book before all the other on-trend couples catch on!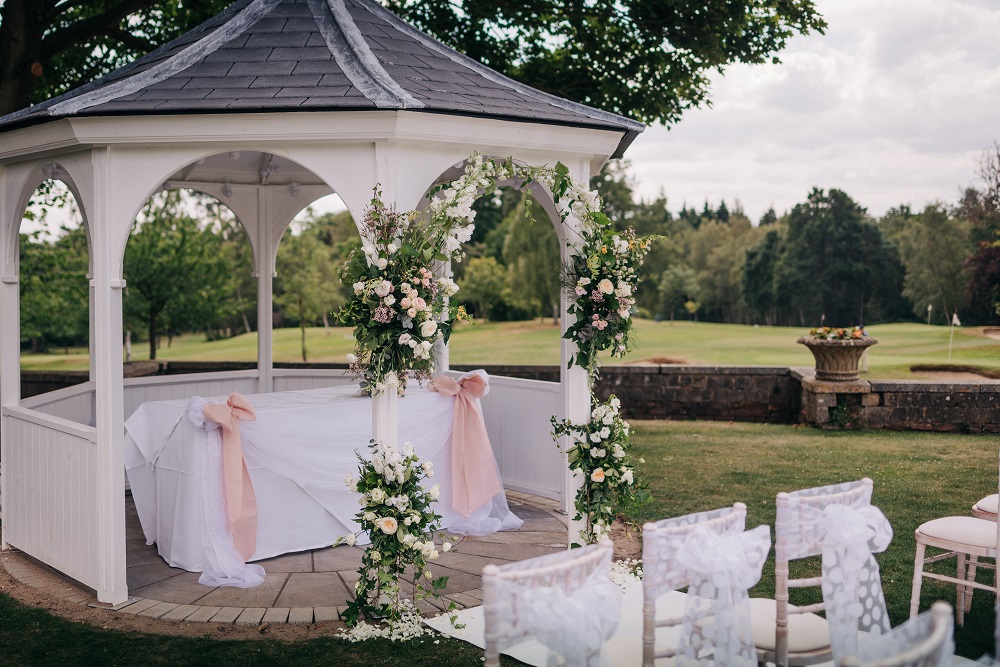 This idyllic Surrey wedding venue could be just the ticket for something close to London but away from the hustle and bustle of city life. It has something few others can boast of – an on-site spa, make-up parlour and hair salon! Foxhills Club & Resort have taken the 'all under one roof' wedding day to a new level.
Now you know your look is well in hand at Foxills Club & Resort, rest assured, so is your dream wedding day. This 400-acre estate and experienced staff (40 years of hosting weddings, don't you know?) make for the event of a lifetime. No matter if your wedding party is small or on the larger size, your guests will enjoy their day thanks to the award-winning culinary team, private bar, and enticing dancefloor.
Between events, you and your guests can enjoy the stunning views of the club's two championship golf courses.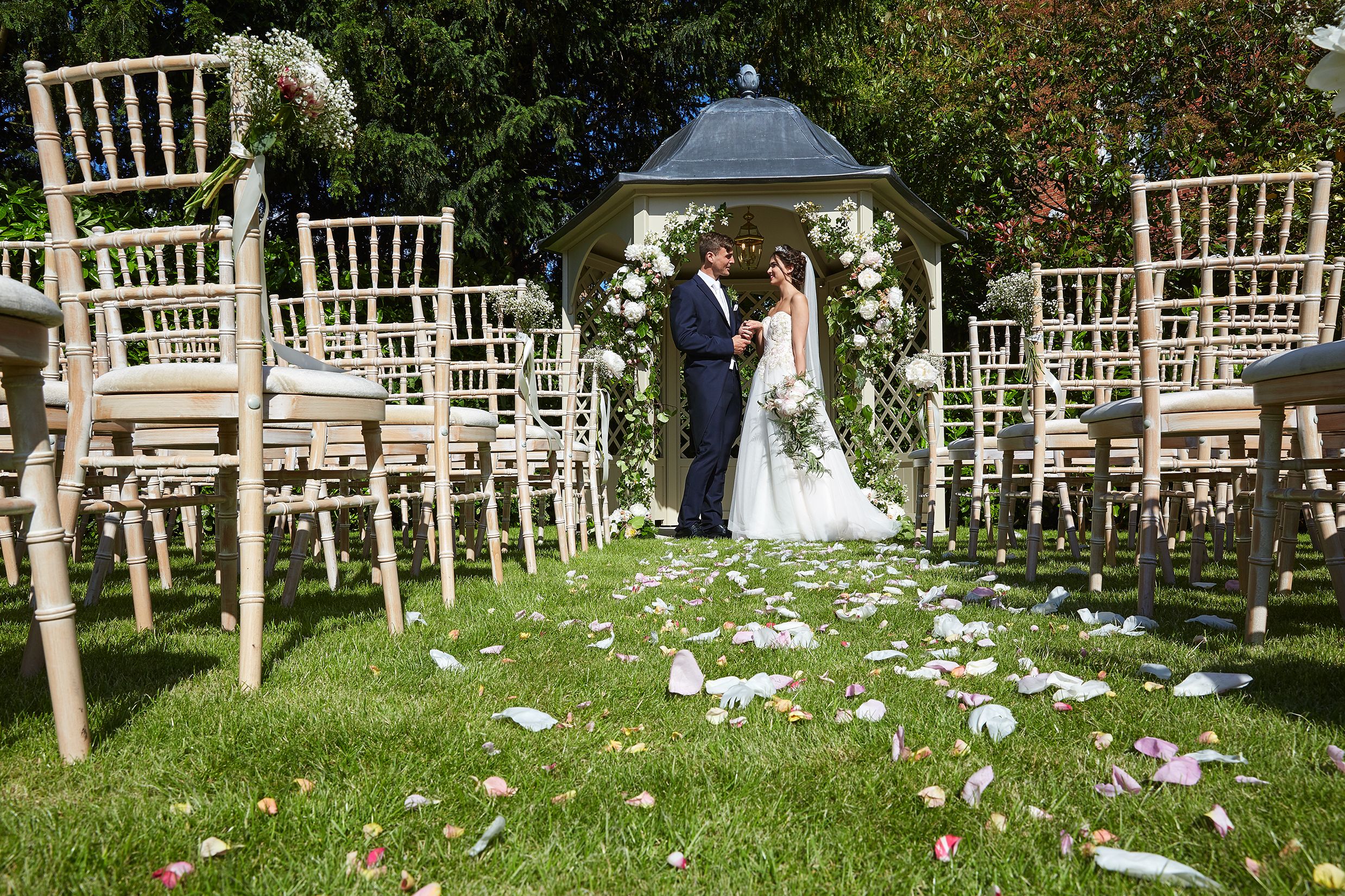 Not to rest on the hotel's luscious laurels, the staff at The Mandolay Hotel deliver exceptional bespoke service. Every couple is different and unique, so should their London wedding be. At The Mandolay, no couple's ideas are diminished or forgotten; your day will happen your way, and that's the only goal the ambitious and driven hotel staff have.
The beautifully decorated four-star venue is a marvellous place to bring your vision to life. It's intimate in vibe yet large enough for up to 500 guests. Its muted colour scheme helps enhance whatever decor you have in mind for your big day. And the Surrey Terrace and Garden is an attractive backdrop for your wedding photos.
The Mandolay Suite comes complete with a sparkling fairytale chandelier, with crystals that make light dance spryly around you, a genuinely splendid feature under which to enjoy your first dance as a married couple.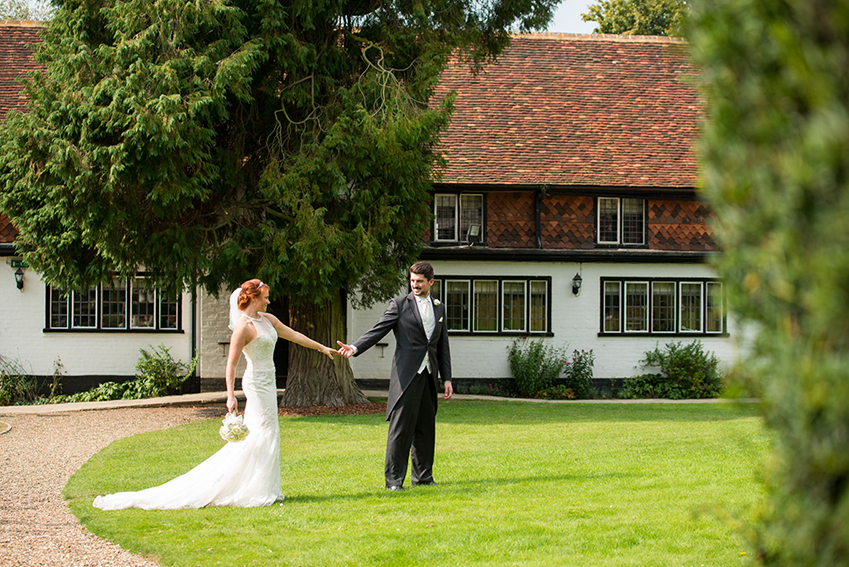 Many would never imagine you could enjoy a romantic and rustic wedding in a refurbished barn so close to London, but you can. The Mercure Box Hill Burford Bridge Hotel is a beautiful, historic building filled with modern touches, so you don't have to compromise between elegance and convenience. The venue has a wedding entrance and exclusive bar with a late license. You and your guests can enjoy a self-contained soiree without worries or interruptions.
You will find rustic oak beams and twinkling fairy lights inside the barn, ready and waiting to be adorned with the couple's own decor and colours. Outside you and your guests can enjoy the stunning views of Box Hill. The area offers a beautiful backdrop through all seasons to make any wedding photo album enviable. And even on the most overcast days, the exquisite hotel gardens surrounding the barn make for ideal Kodak moments.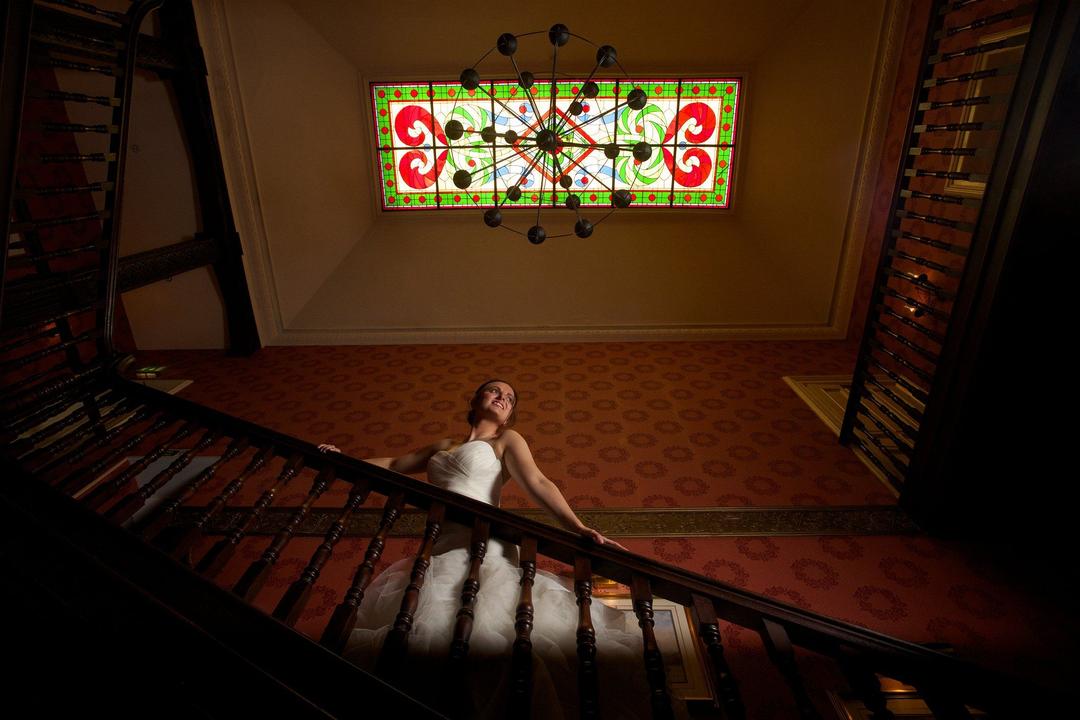 Once the home of illustrious writer Lord Byron, Coulsdon Manor Hotel was refurbished as a countryside retreat. Since then, it has gone from strength to strength, offering all the charm and character you would expect from such a historic and luxurious building.
For those snap-happy couples and guests, the manor is nestled amongst 140 acres of landscaped parkland, offering countless beautiful backdrops for photos you'll cherish for years, if not decades. The estate also hosts a collection of rare trees gathered from all over the world by the Byron family, making for beautiful and one-of-a-kind snapshots.
Inside, the venue retains many of its original features, from open fireplaces to the glass atrium, giving a light and airy feel and a sense of romance and history.
It is easy to forget you are just 15 miles from London at this tranquil oasis.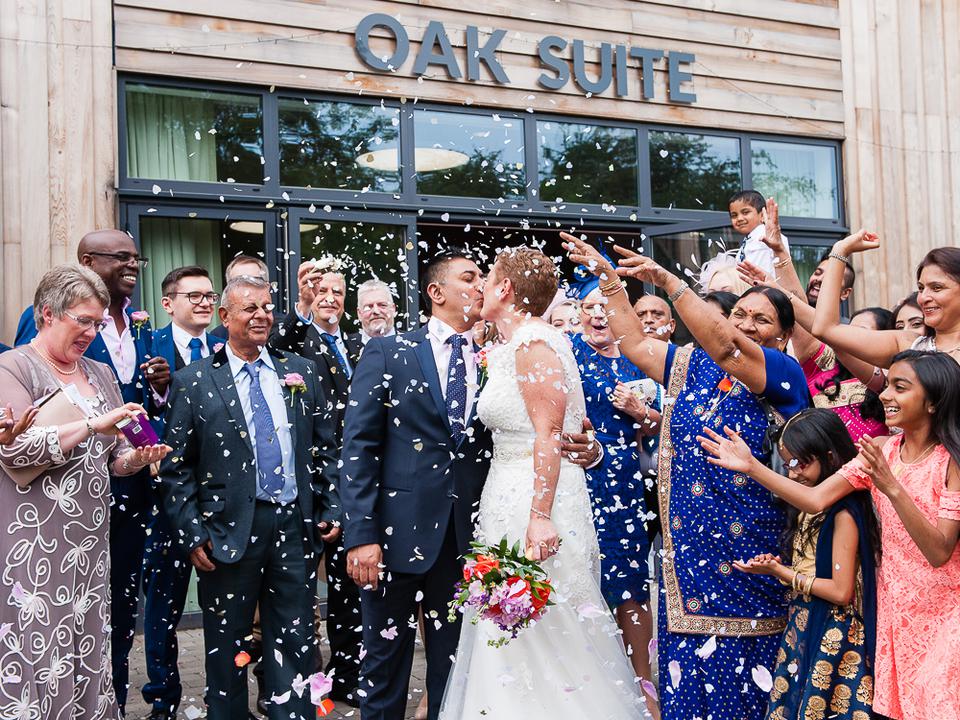 A springtime wedding at Aubrey Park Hotel is a sight like no other. Imagine being a newlywed, taking your partner's hand, and heading for a stroll through the meadow to the bluebell woods – isn't that the perfect woodland backdrop for your photos? It also gives you a few moments of privacy together right after you say 'I do' to enjoy being a married couple before the shindig starts, and you are inundated with congratulations and well wishes.
And Aubrey Park Hotel can even host an outdoor wedding reception, unique in its own right, which could only add to the perfect outdoor wedding. If you prefer, inside, the hotel has a selection of magical spaces, depending on the size your vision and budget require, for your ceremony, drinks reception, and party (complete with a late licence, of course). Allow the wedding experts to create your perfect day.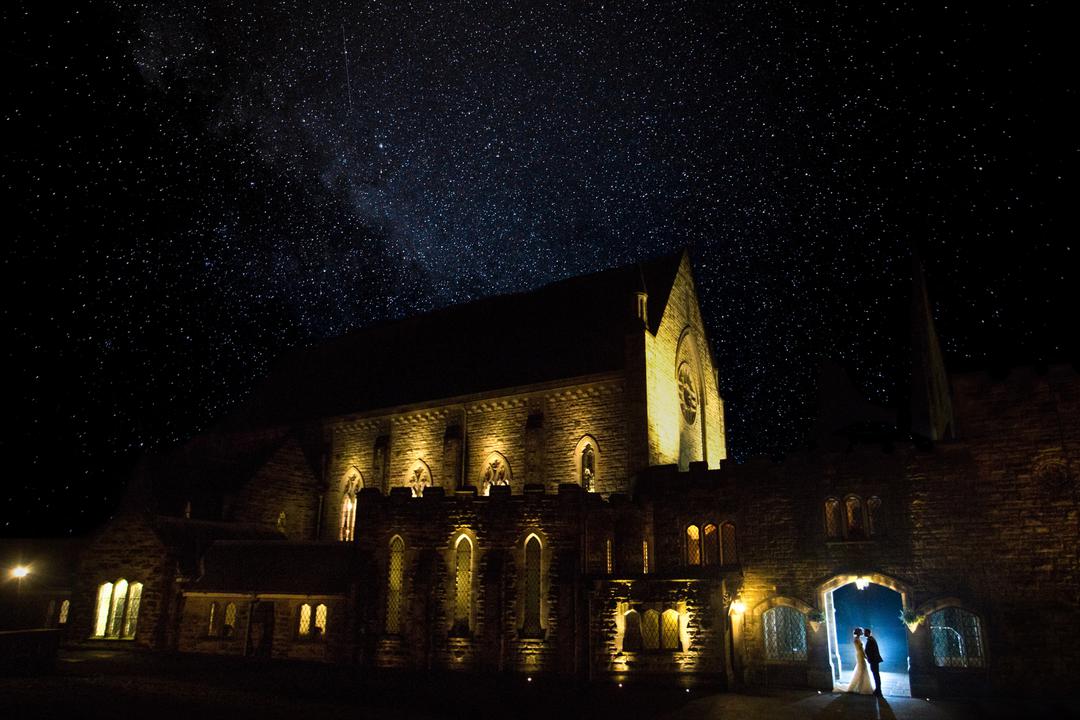 Ashdown Park Hotel is one of the most romantic wedding venues in Sussex and maybe even the Greater London area. Imagine arriving in a vintage car and cruising down the sweeping driveway, through 186 acres of glorious Ashdown Forest, to the mansion house. You step into the hotel's converted chapel, complete with stunning stained glass windows. Later, venture out to the beautifully landscaped ground for your drinks reception. You and your love can sneak away to the secret garden for a few moments' privacy after saying 'I do' before taking gorgeous photos. Your wedding reception could take place in the Summer House, tucked away in a quiet part of the property, overlooking the lake.
Whatever you wish for your romantic day, it's possible at Ashdown Park. So much more than a hotel, this venue and its staff have a wealth of experience at the ready to make your day possible.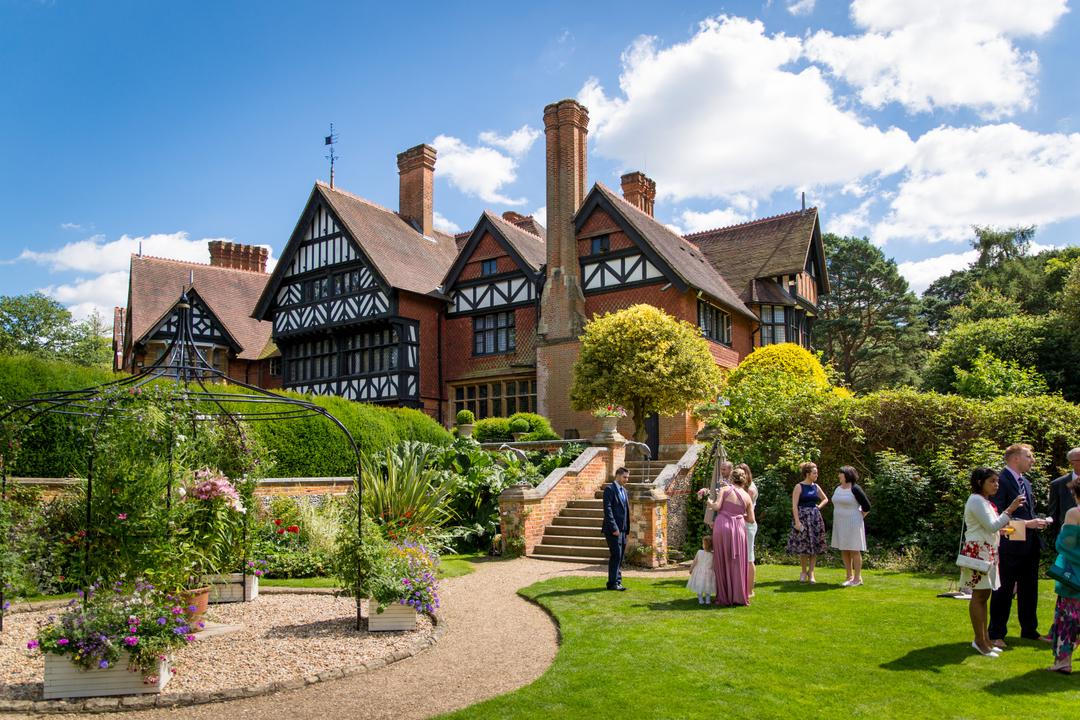 Grim's Dyke Hotel is a hidden gem. It's a peaceful sanctuary in the unsuspecting metropolis of North West London. And it's the perfect wedding venue for foodies. Fine dining is paramount at Grim's Dyke Hotel, and the talented and experienced chef offers mouthwatering dishes your guests will be talking about for years. The venue provides a wide selection of menus to suit all tastes. And taste you shall, for the locally sourced ingredients, often from the hotel's kitchen garden, are bursting with flavour. It is only fitting this beautiful 19th-century country house would offer a late license, as the food and nibbles can always be paired with the most exceptional wines and cocktails.
The wedding venue is situated within 40 acres of stunning gardens and woodland, which bring a level of perfection not just to any couple's wedding photos but to one's entire wedding day.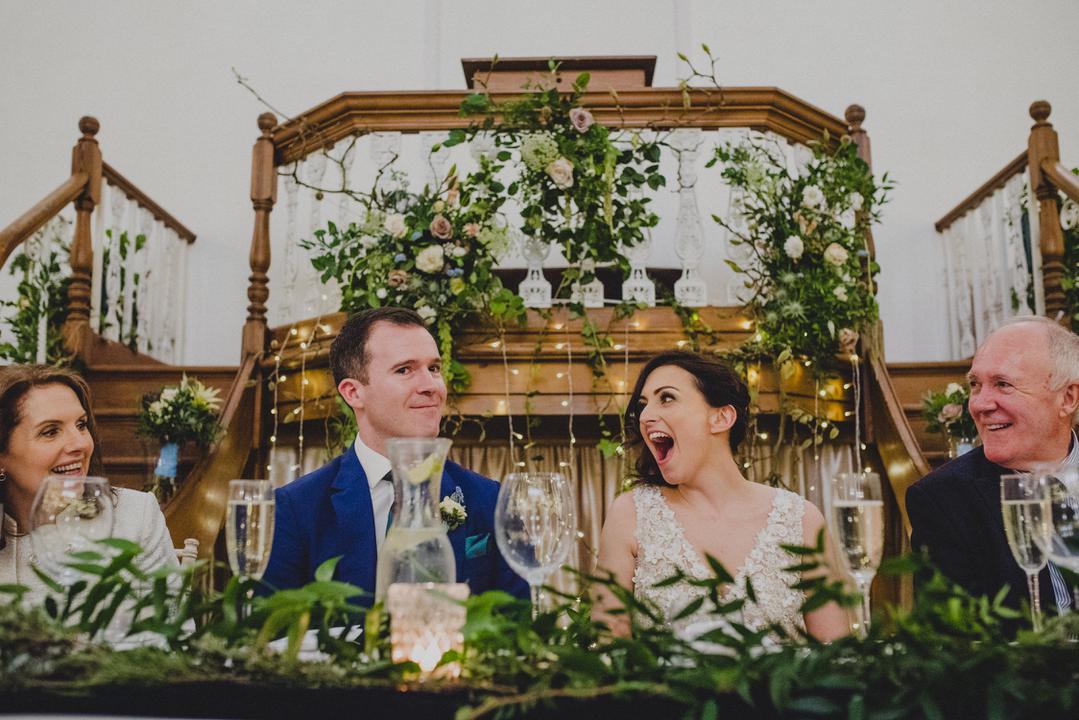 In the town of Old Amersham, you will find an 18th-century building called Kings Chapel. No wonder it was granted such a name – it lives up to it quite well. This chapel is breathtaking and the perfect place for a traditional wedding.
The chapel boasts a domed ceiling and is the second-largest unsupported dome only to St Pauls's Cathedral – quite the feather in their cap! Beneath the dome, you can tie the knot in front of the original pulpit or venture onto the Romeo and Juliet balcony, where all your guests can look up and see every moment of the loving ceremony.
For Summer couples, you can say 'I do' in the walled garden, surrounded by flowers in full bloom in a rainbow of colours. Once you're married, the party is only getting started – and can keep going at the Kings Arms Bar until 2am!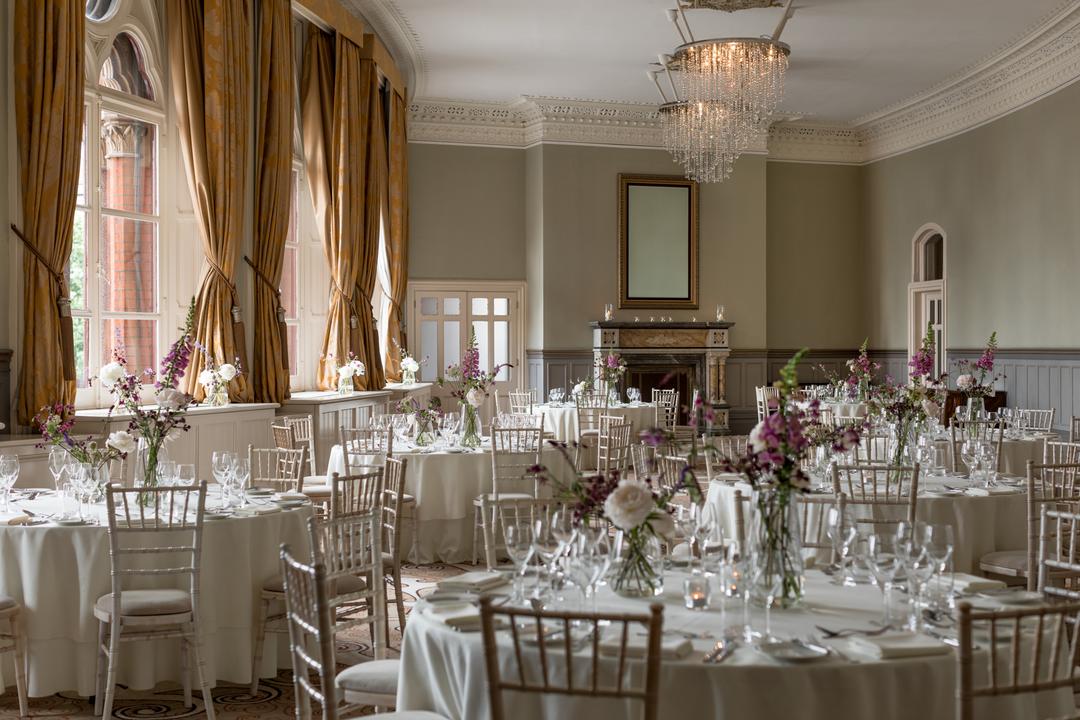 Kings Cross isn't just a magic place in the Harry Potter universe. At the real Kings Cross in London, you will turn the corner amongst sky-high buildings of concrete and glass, and you will find your breath taken by a cathedral so majestic it makes everything around it seem out of place while it belongs not only to place but to history.
The St Pancras Renaissance Hotel is a Victorian design, fully restored with devotion, and now often hailed as London's most romantic building, it awaits your wedding.
The venue has unrivalled Gothic Revival metalwork, gold leaf ceilings, hand-stencilled wall designs, a Grand Staircase – the list goes on. This hotel does not rely solely on the building's glorious appearance either. The staff at St Pancras do their utmost to make your wedding all it could be and more. Their trusted suppliers can take care of cakes, flowers, catering, and furniture.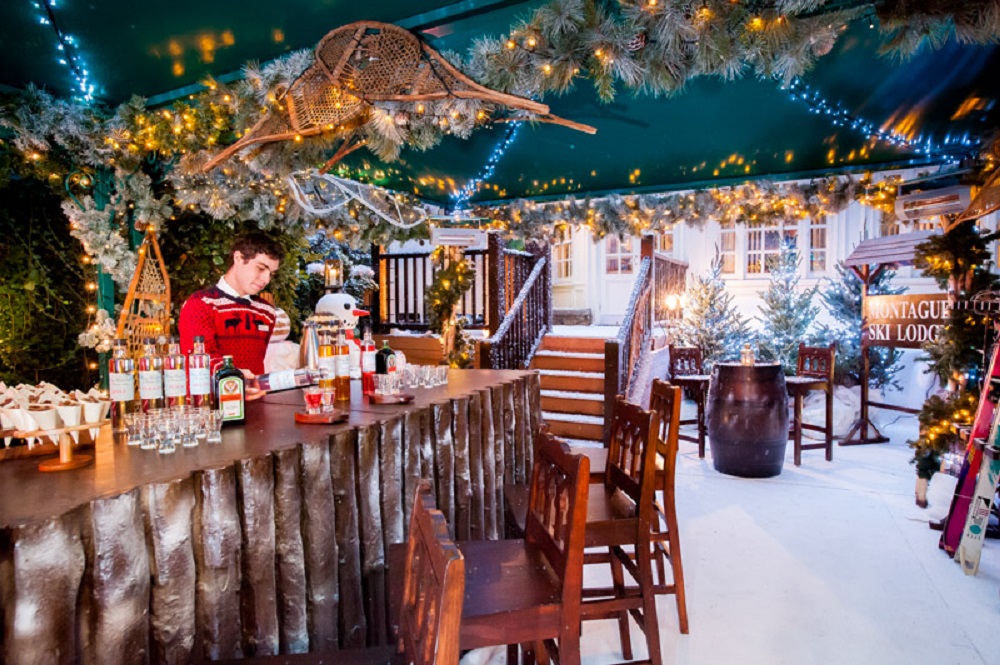 'No request too large, no detail too small!' That is the mantra of the sought-after London wedding venue, The Montague on the Gardens. This Georgian townhouse exudes English charm and never falters regarding traditional and excellent service. Having your wedding here means never having a worry in the world about your nuptials.
Inside the venue, you will find a stylish interior adorned with rich furnishings, exquisite antiques, and an atmosphere of sophistication. Outside you will discover the spacious wooden deck, multiple terraces that overlook the private gardens of the Bedford Estate, and so much more. Cherish your sacred memories of your wedding day for a lifetime with beautiful photos taken against all this magnificence.
Not forgetting this is a hotel too, your guests can crawl to bed at dawn and what luxury they will find; a home that will make you forget your own home.
If you're looking for a real memory maker, Hanbury Manor Marriott Hotel & Country Club is a one-of-a-kind wedding venue. Whether a small intimate gathering or a large extravagant party is on the cards for your wedding day, Hanbury Manor can accommodate your wedding.
The Jacobean-style hotel is located amongst 200 acres of sprawling landscaped grounds and is the perfect backdrop to your memories and photos.
Step back in time and say 'I do' in the venue's own historic and romantic chapel, Poles Hall, which has sparkling chandeliers, grand vaulted ceilings and even a minstrels gallery.
For a more modern feel, head to the hotel's Garden Court, where you'll find the light and airy Summer House with an adjacent elegant walled garden.
Stay for the weekend and enjoy all the splendour this hotel has to offer – a tranquil spa, tennis court, and golf course.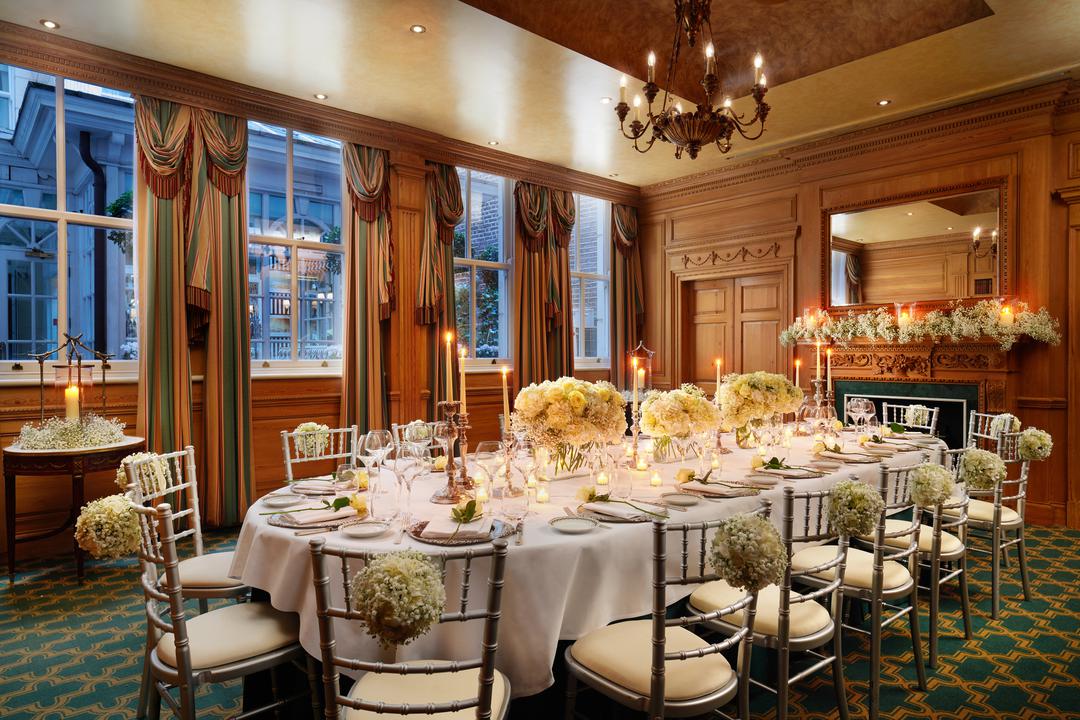 Kensington Palace may not be a wedding venue within reach, but we've got the next best thing – The Milestone Hotel and Residences.
Directly across from this British royal palace, you'll find The Milestone, where one can feel romance in the air. The venue provides the perfect space for an intimate celebration in traditional British style. The wedding team includes chefs, sommeliers, waiting staff and event organisers, each skilled in their own way at putting your mind at ease. They work together to ensure your fairytale wedding is just as you imagine, and every aspect of your day will be attended to with meticulous skill, style, and subtle precision – you won't see the operations happening behind the curtains. You'll simply get to enjoy the magic!
The hotel is Victorian in style and exudes elegance. It is filled with delicate ornaments and antiques waiting to add grandeur to your wedding!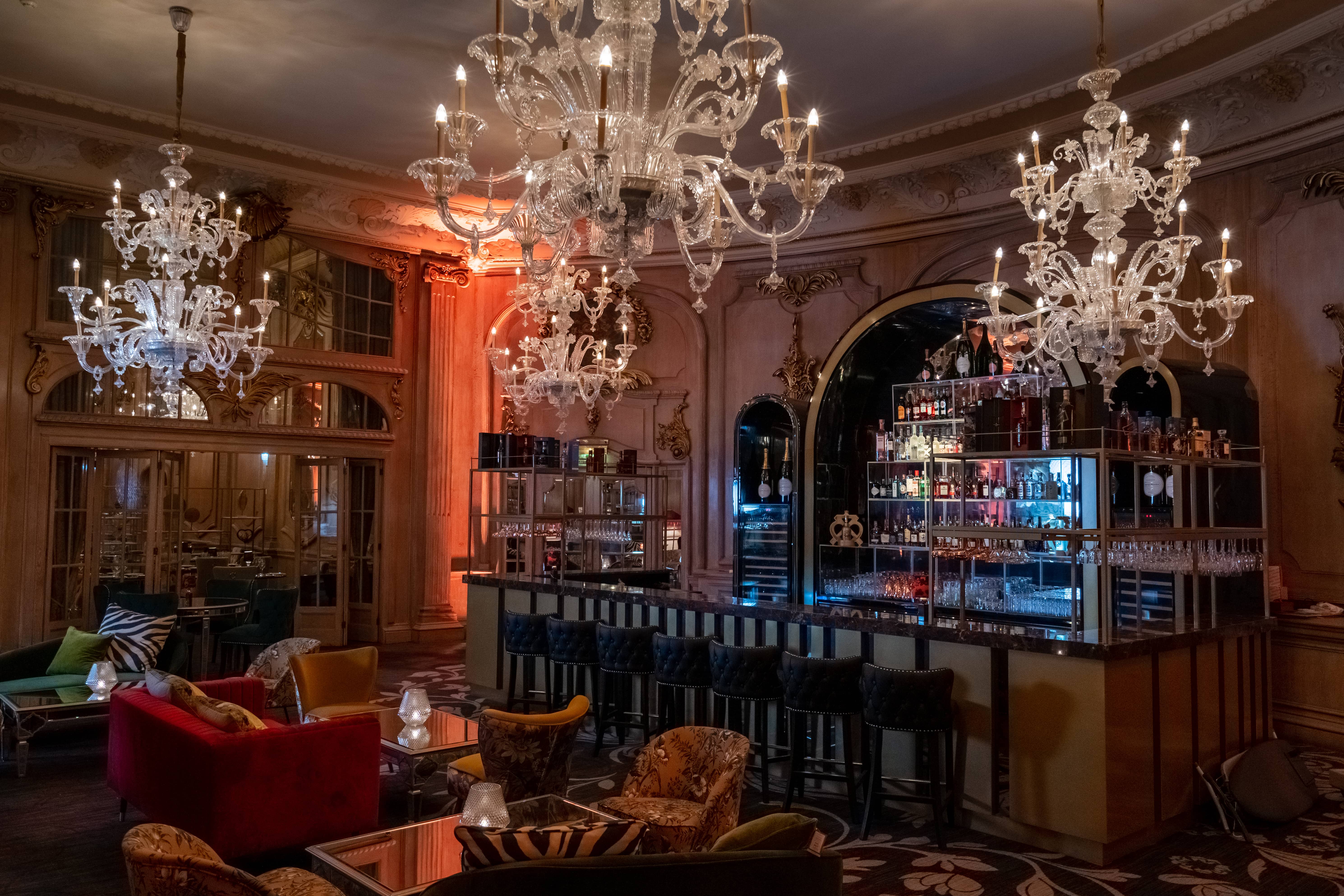 Picadilly is a place of true London hustle and bustle – it is the heart of London city life, and The Dilly Hotel is the perfect place to get married if you're looking for a metropolitan wedding. City-based venues aren't always equipped for large weddings, but The Dilly can host up to 200 guests and much smaller parties.
Attention to detail is always paramount, and the friendly staff are well connected with the city's best and most reliable vendors, meaning every minute detail is covered. Even the catering is bespoke in that you are welcome to choose from the hotel's talented team of chefs or welcome in private catering of your choice.
And do not fret that to enjoy such luxury, you must leave your best friend at home. The Dilly Hotel is pet friendly and welcomes your furry family members to enjoy your big day in the city with you!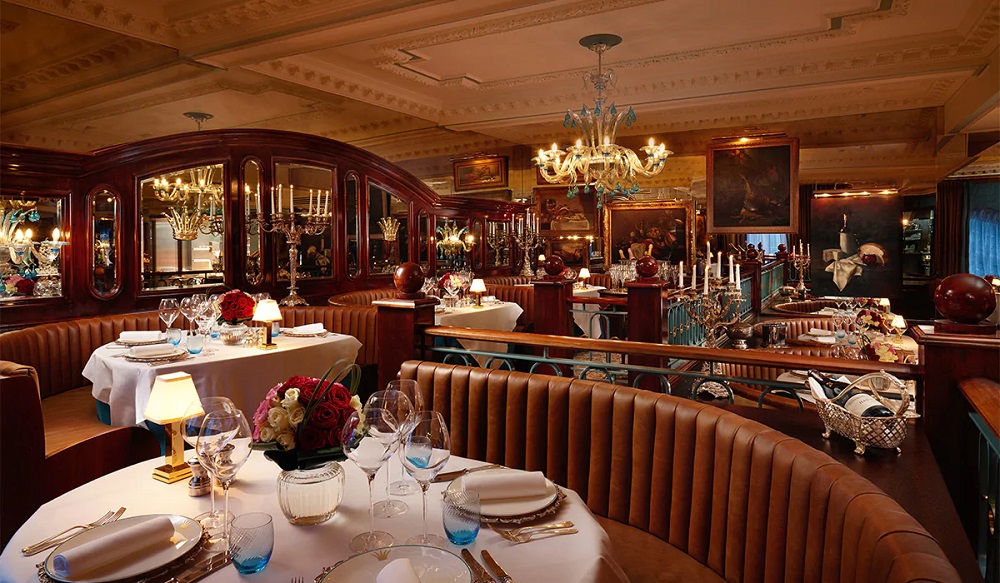 Getting married at Buckingham Palace isn't possible. However, getting married in the shadow of Buckingham Palace may be feasible.
Rubens at the Palace is a historic building opposite the Royal Mews and Buckingham Palace, the residence of Queen Elizabeth II. This venue in the heart of Victoria, London, has been a part of the capital city's social scene for over a century, and now you can weave your elegant love story into its heritage.
At Rubens, you'll find the passionate service capable of making your wedding day unforgettable. Before you step through the doors, you'll feel an air of glamour from the hotel's facade. Inside, you'll experience generous hospitality and exquisite cuisine surrounded by rich fabrics, antique furnishings and unique works of art – an authentic touch of royalty.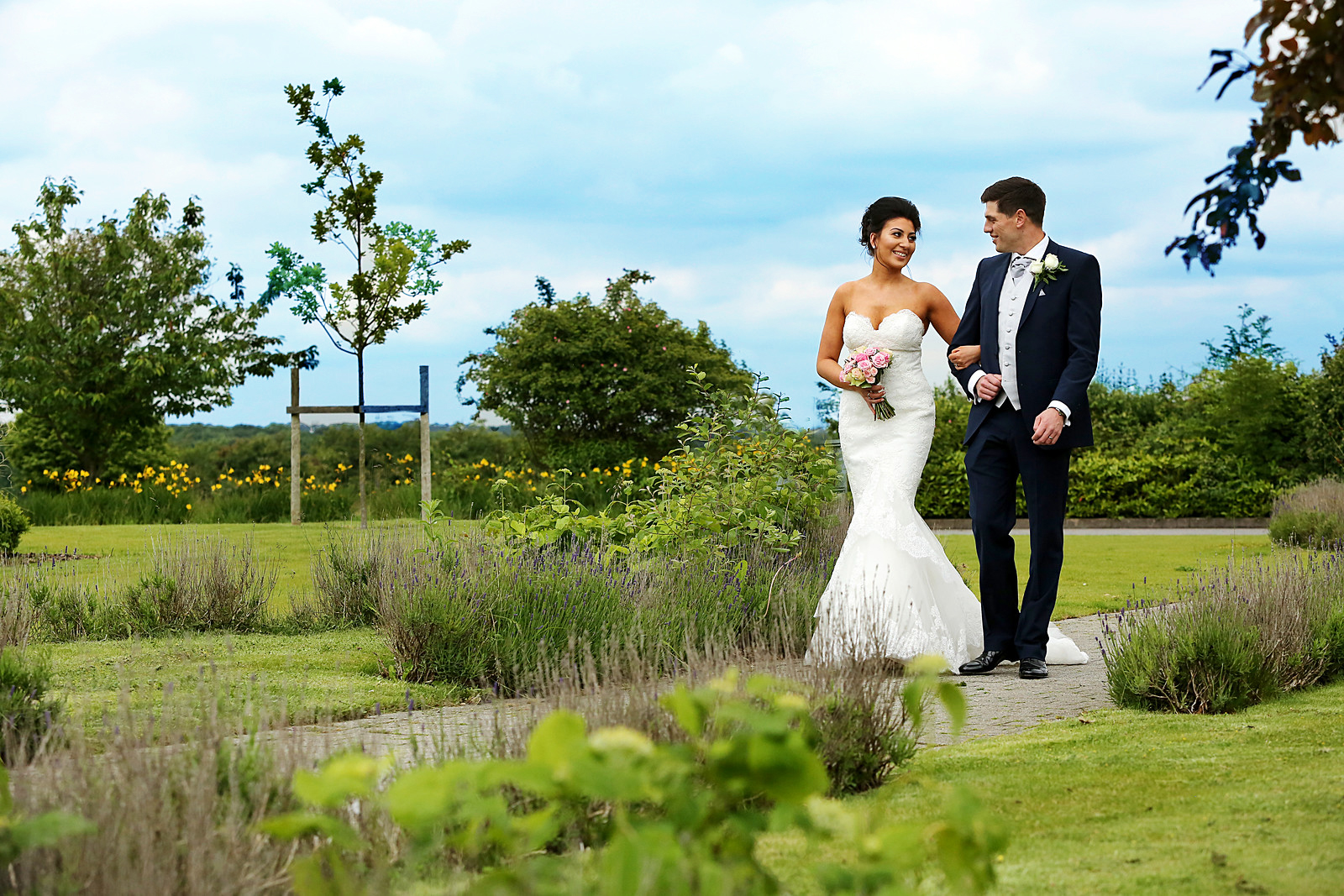 Surrey's Farleigh Golf Club is an excellent venue to put your stamp on your wedding day. This country club venue is flexible, from indoor to outdoor receptions, decor, themes, and colour schemes encompassing everything from rustic chic to vintage glamour. All visions are possible at Farleigh.
Anticipation mounts as you and your guests venture down the mile-long driveway before encountering the beautiful and contemporary clubhouse set amongst the Surrey countryside.
On a clear day, your wedding photos will turn out magnificently against the picturesque panoramic vistas that stretch to Canary Wharf and London's iconic Shard building. Create life-long scent-triggered memories by walking through the lavender-lined private entrance to the ceremony suite.
Newlyweds can even enjoy a private golf buggy tour of the grounds, taking advantage of the local scenery, ponds, vista and greenery. This is an ideal all-in-one wedding venue for an intimate ceremony, stylish drinks reception, wedding breakfast and party.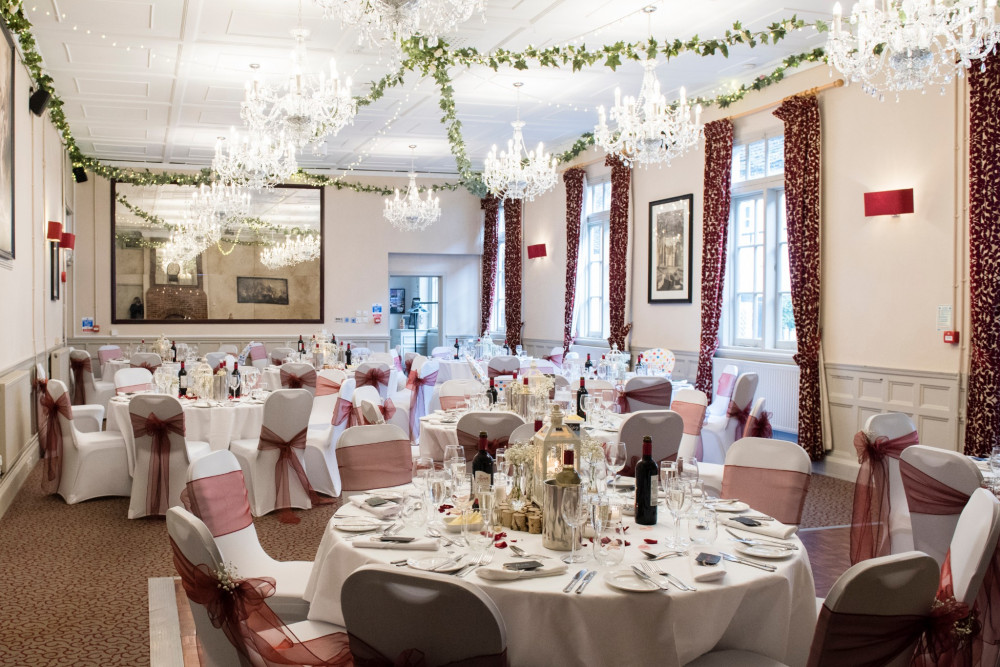 The Talbot Ripley has a history as a coaching inn but now plays host to love stories as a charming barn wedding venue. Whether your vision is an intimate day with hay bales under sparkling chandeliers, a vintage celebration with lace and flickering candlelight, or a Summer festival theme with wellies and a DJ, the staff at The Talbot Ripley are ready and waiting to give you your stress-free perfect wedding day.
Outside, the hotel boasts a red brick facade strewn with climbing ivy. Couples and their guests can enjoy the beautifully landscaped gardens before heading inside to any of the magnificent function rooms for the celebratory wedding reception. Inside, you'll find whatever your heart desires, as the staff will completely transform the space to bring reality to your dreams. And you'll be able to enjoy your day well into the night, thanks to the late license.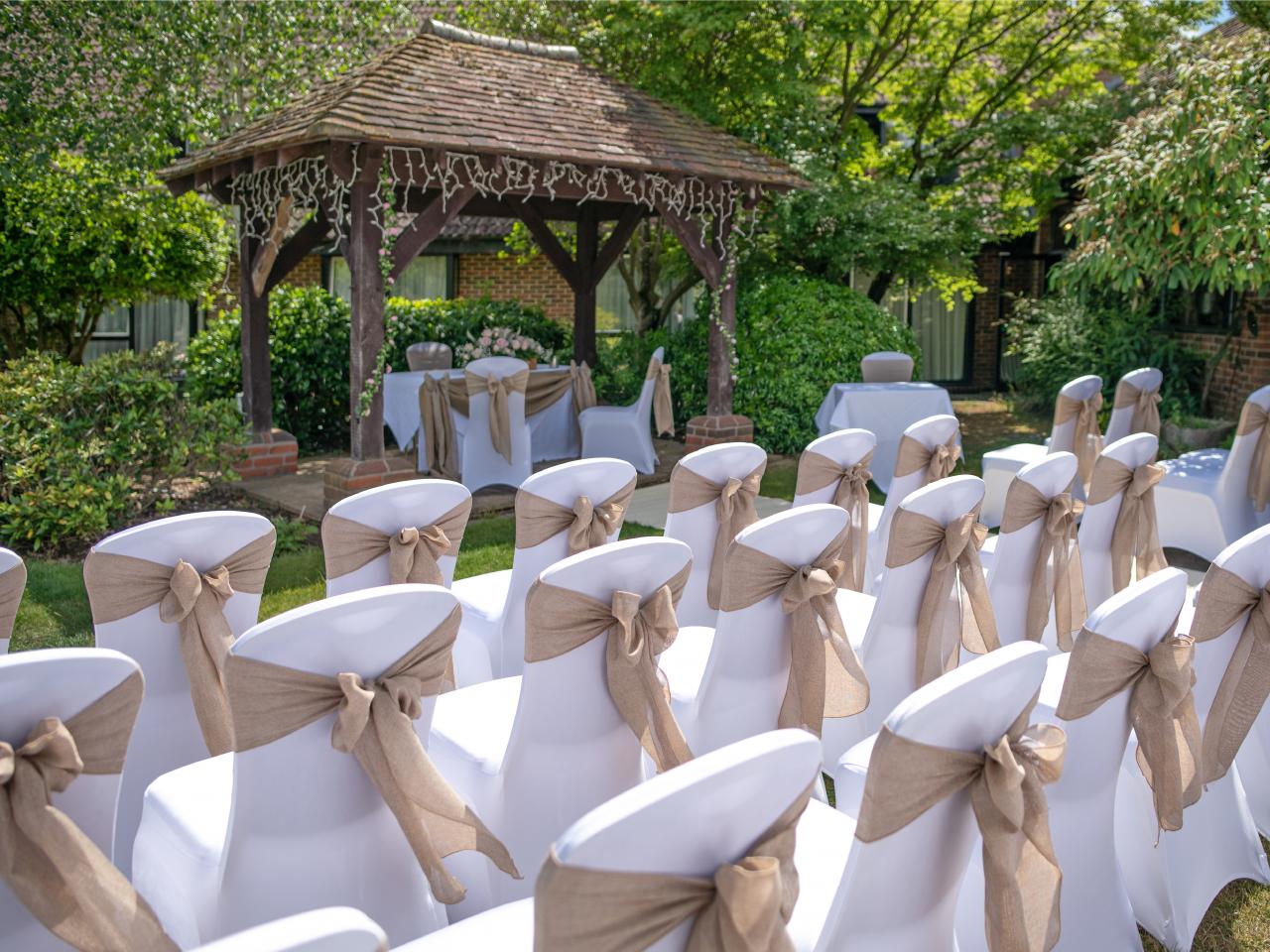 Fredrick's Hotel, Restaurant and Spa is a hidden gem in Berkshire, just waiting to host the beginning of a new chapter in your love story.
Whether your guest list is eight or 120, the staff at this dreamy wedding venue are ready to welcome your party to an extraordinary and memorable event.
The hotel's dedicated wedding team will be on hand from your first enquiry to help you with your preparations, using a flexible and personal approach.
The venue has a selection of gorgeous function rooms for you to choose from, including the Garden Suite, Windsor Suite, or the Gazebo, each living up to the grandeur and romance their names imply. Outside, you and your guests can relax in many breathtaking spaces, including the one-of-a-kind Sculpture Gardens. Newlyweds can even steal themselves to a garden hideaway and enjoy a few moments of privacy before the celebration kicks off!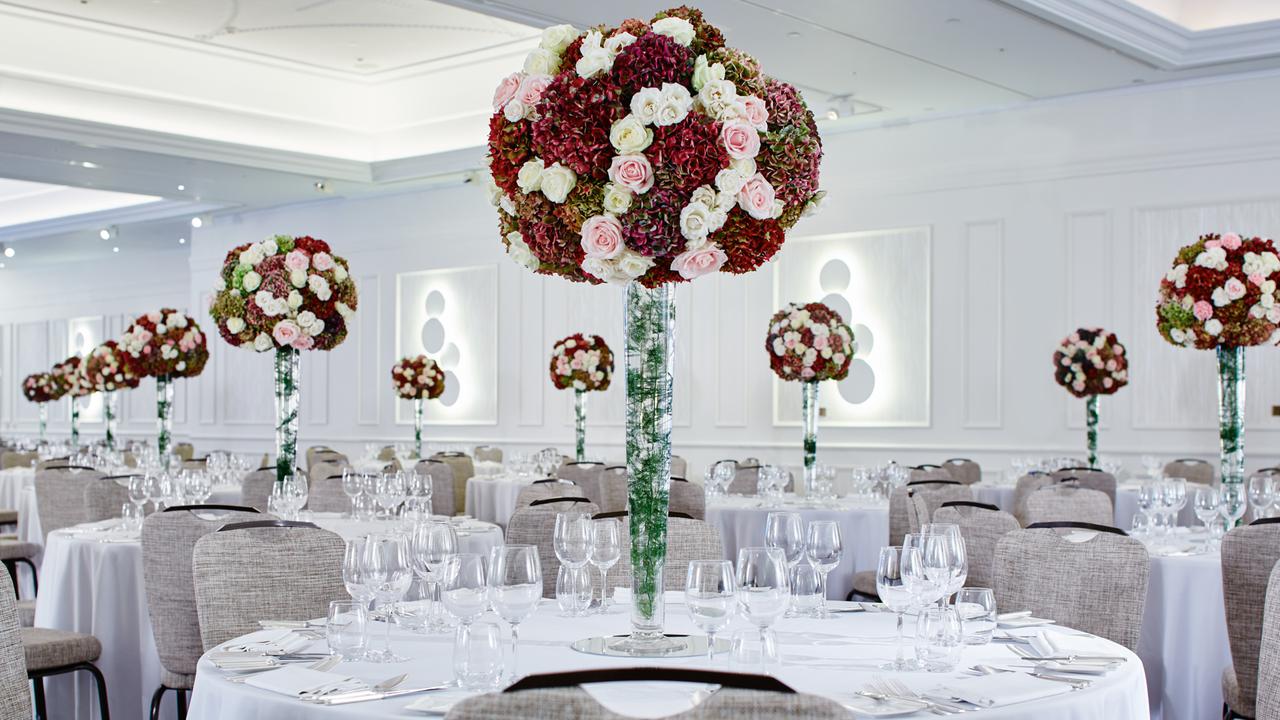 London Marriott Hotel Grosvenor Square may ring a bell with Bridgerton fans. But of course, Grosvenor Square is the home of the Bridgerton family while they Summer in London, don't you know? While Bridgerton might be complete fiction, its exquisite style and the romance of the Regency era are not. This five-star London wedding venue in Mayfair, commonly known as the capital city's most exclusive address, boasts an unrivalled elegance. The hotel boasts a grand pillar-free Westminster Ballroom with three glittering chandeliers. The room can be split into three sections to create the perfect size for your dream wedding.
The venue is highlighted nicely by oodles of natural daylight and can host events of up to a whopping 550 guests. If you're going to host your wedding here, you might as well show it off to everyone you know! After you take your photos in the gorgeous Grosvenor Square Park, of course.
The run-up to one's wedding can be exceptionally stressful and challenging – last-minute RSVPs, plus-ones, dress alterations, missing flights, and so much more. Why not have your pre-wedding celebrations at the Wave Spa and Wellness Centre at Crowne Plaza Gerrards Cross? It includes an indoor swimming pool, tranquil treatment rooms and a relaxation room. Just the ticket before you say 'I do'!
The rest of the wedding venue is contemporary and stylish – the perfect backdrop to any wedding, as it can easily enhance the uniqueness and elegance of any couple's wedding vision.
The luxury venue sports two large banqueting halls, which can hold 264 and 120 guests, respectively, accompanied by beautifully landscaped gardens. And with 138 bedrooms to boast about, there's no reason your entire wedding party couldn't decide to stay and make a weekend out of your nuptials!
The newly refurbished Crowne Plaza Felbridge – Gatwick is a jewel in any crown. The events staff are true lovers of weddings and bask in the glow of creating a couple's perfect day.
The stunning Grand Ballroom will host up to 500 guests, and the intimate Willow Suite is elegant and overlooks the beautiful courtyard. These are just a taste of the beautiful wedding suites available to hold your wedding.
The staff here also have a particular penchant for traditional Asian weddings and have the perfect setup ready and waiting for your ceremony and reception – with your unique twists, of course.
The hotel even boasts a Chakra Spa, where you can relax every muscle in your body after the planning has ceased and get ready to enjoy the day for which you've been waiting. Hundreds of happy couples have planned their special day here – will you be the next?
Pinewood Hotel is pure elegance set upon a luscious green lawn, surrounded by beautiful woodland. It is one of the most perfect places to say 'I do' with all your family and friends.
The staff at this wedding venue strive to give you what you want, not simply offer you choices that suit them. With tailor-made packages, you can have the wedding you wish to, easy peasy. And what an offering they have. Elegant rooms for romantic ceremonies, light and airy spaces for wedding breakfasts, beautifully manicured gardens for photographs and a fabulous sun terrace for an outdoor reception like no other. The venue even has a giant chess set on the lawn, providing fun for all the family at any age. And don't forget the most delectable food in all of Buckinghamshire is available here. Pinewood Hotel has all the elements of a perfect wedding.
Have you thought about a lakeside wedding for a touch of magic on your most romantic day? Water lapping against the lake's edge. Plants swaying in the breeze. Birds soaring overhead. Silvermere Inn on the Lake has the most breathtaking lake views imaginable and is surrounded by perfectly landscaped golf courses – the finest in Surrey.
With a dedicated wedding coordinator on staff, you can be sure your waterside wedding will not only go off without a hitch but will be executed precisely as you envisioned – with ease and romance.
The finer details are just as important as the more significant decisions at Silvermere. Everything will be taken care of for you and your partner from the moment you arrive until the end of your night. If a stress-free wedding day by the water is what you're after – and who wouldn't be – Silvermere Inn on the Lake is the venue for you.
Cavendish Square is a much sought-after address in London, and it is no wonder, lined with such glorious buildings, it is a lot to behold at once. Among them is No.11 Cavendish Square, a stunning wedding venue offering bespoke event management services which aim to keep your big day stress-free.
If you're looking for a chic wedding with sophistication, but full of boldness and vibrancy, this converted townhouse by London's West End provides a captivating backdrop to your special day. It has regal architecture – a blast from the past as the building is a former residence to some of London's finest nobility.
The hotel even has a Hollywood red carpet ready to lead your and yours to your wedding, and you'll feel every bit the star for your entire stay. The hotel offers a selection of indoor and outdoor spaces, which complement each other perfectly for a naturally flowing but magnificent wedding.
Last on our list, but by no means least, is the Bromley Court Hotel. This building is full of history yet has been refurbished to a more modern style. You can have the chic and sophisticated wedding of your dreams. At the same time, outside, you can take your wedding photographs amongst some of the original structures or the beautifully maintained flowering gardens.
The hotel staff offer wedding packages for any size and budget but offer bespoke service too – anything to make your wedding perfect. However, it wouldn't be difficult to do so at a Greater London wedding venue such as this one.
The team also boast inclusivity and have a penchant for throwing the most beautiful soirees for same-sex couples and their loved ones. At Bromley Court Hotel, you're sure to experience an unforgettable journey from engagement to 'I do'.