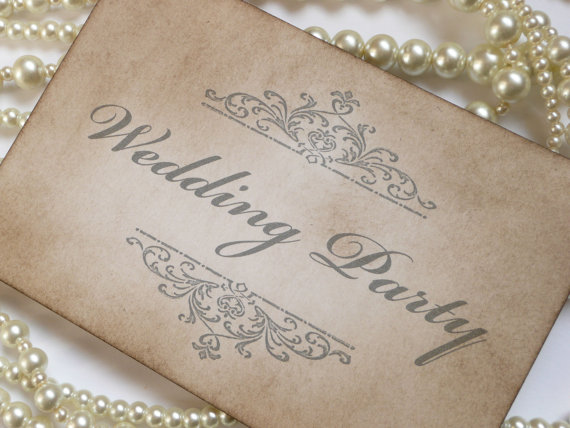 The Wedding Party includes family members and friends: They will be close during the wedding planning and on the wedding day ensuring everything goes to plan. They include:
The Bride's parents and the Groom's parents
The Maid Of Honour
Bridesmaids
Best Man
Groomsmen
Flower Girl & Ring Bearer
Some roles of the various party members would be:
Traditionally the father of the bride or the brides parents paid for all or some of the wedding costs. Nowadays it is more likely that the couple will pay for the wedding themselves with some help from both sets of parents.
The bride's father, or mother, walks the bride down the aisle at the beginning of the wedding ceremony and 'gives her away'. This is often an emotional time between parent and child.
The Maid of Honour plays a vital role in the wedding planning, so choose wisely ladies! The Maid of Honour will organise dress fittings and plan the hen party. On the day of the wedding she will be by your side throughout the day, helping you to get dresses, signing the marriage license and basically helping out in any way she possibly can!
The Best Man is the Groom's biggest support on the wedding day. Before the wedding he plans the stag party, attend suit fittings, writes his speech and attends the rehearsal. on the morning of the wedding the grooms most important role is to make sure the groom gets to the wedding ceremony on time! He signs the marriage licence as the Groom's witness and is often expected to take care of cards and gifts for the couple.
The Flower Girl and Ring Bearer often walk up the aisle hand in hand after the bride and her bridesmaids (adorable!). The flower girl looks as pretty as ever while scattering confetti or petals and the ring bearer hold the pillow with the rings ties to it.
Karen Buchanan is a regular blogger for us. We love working with her and we reckon you will too. Connect with her today for all your wedding planning questions. She is known to take the stress out of the big day. Connect with her on Facebook or via the contact details on her website.
 {Image of wedding party chair signs via amaretto on Etsy}