Captured beautifully by photographer Stu Ganderton take a look at their perfectly intimate wedding day and each romantic moment.  Lara tells us their story and the journey to their big day.
Tell us how you met.
Andy and I met on a blind date set up by our friends in 2012. Our friends had been telling us for a while that they'd found our perfect partners, so we finally agreed to meet up on a double date in Sheffield with them and the rest as they say is history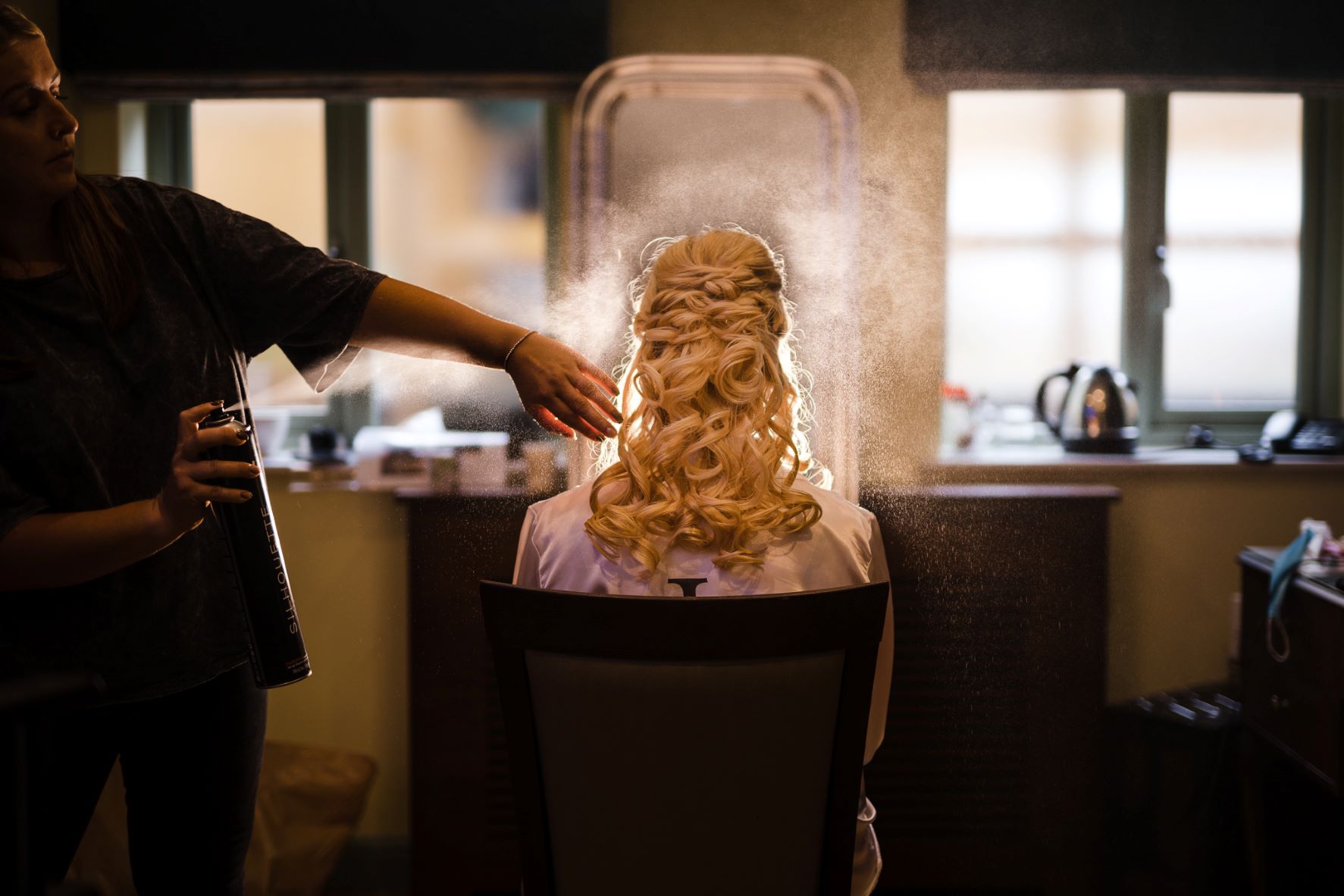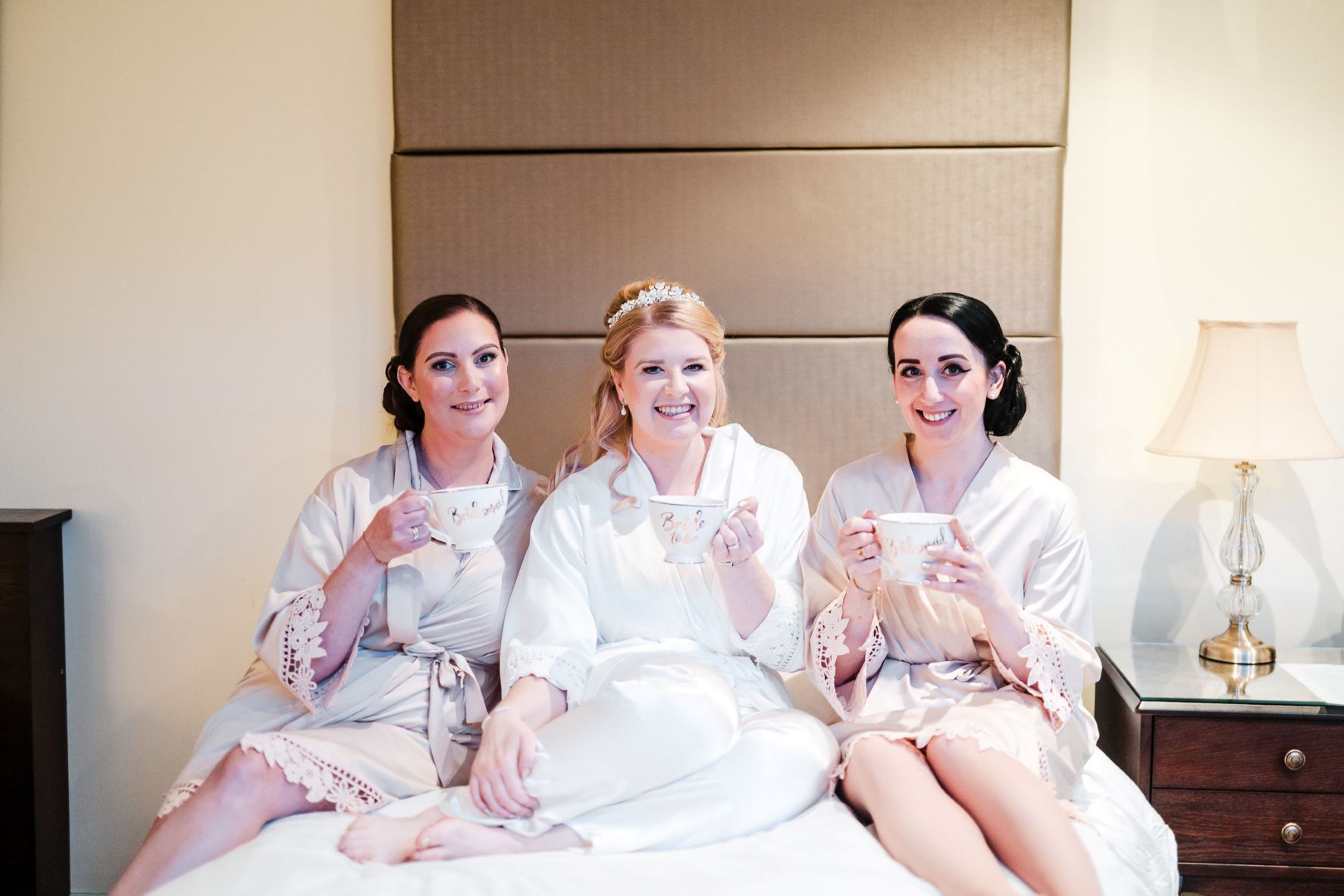 And the proposal?
Andy's proposal was very special- I absolutely love Christmas and each year we like to visit Leeds Christmas Market and go on the carousel. On 20th November 2015, we went on the carousel, and just as our ride finished it was starting to snow, Andy hopped off his horse, got down on one knee & popped the question. I had absolutely no idea he was going to propose, and so was in shock! The icing on the cake was when I rang my parents to tell them the good news, Andy had organised for them to be waiting round the corner, so they could celebrate our engagement with us.
Why did you choose Rogerthorpe as your wedding venue?
Rogerthorpe was the first venue we actually came to. We were coming to hear a friend sing at a wedding fayre and needless to say we fell in love with the place. The fleur-de-lis is a symbol, which has seemed to followed me round throughout my life and as soon as I saw Rogerthorpe's décor and signage, I knew it was the place for us! As it was our first venue visit, I did the typical woman thing and dragged Andy round several more venues, but nothing lived up to Rogerthorpe and its fabulous staff.
We booked in January 2016 for the special date of Saturday 1st August 2020. My dad passed away on 1st August and so we wanted to turn what was traditionally a sad day for my family into a happy one. The team knew this and made us feel special every time we visited/stayed over with them and we were affectionately known as the 2020 couple for many years! Never did we think that the date we would pick 5 years in advance would end up being in the middle of a Global Pandemic… as the months in Lockdown progressed, Karen kept us informed every step of the way, and while we couldn't have the day we had planned at Rogerthorpe, due to Government Restrictions, we decided we had waited patiently long enough and were able to get married at Royston St John the Baptist Church with 30 guests on Saturday 1st August 2020. Fortunately for us, there was no post-wedding blues, as with the help of the wedding team, we had rearranged our special celebration at Rogerthorpe Manor for our new date of Sunday 8th August 2021!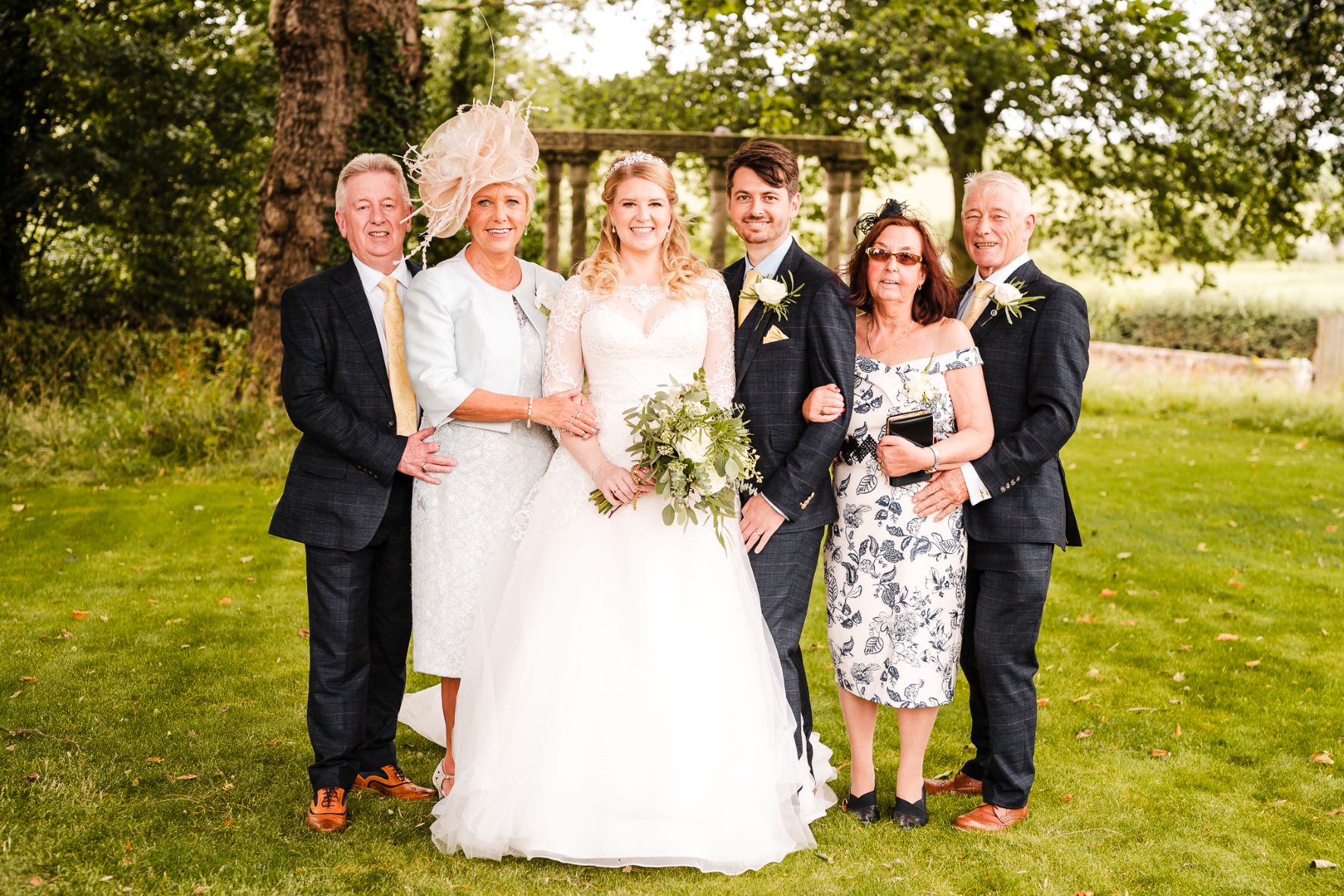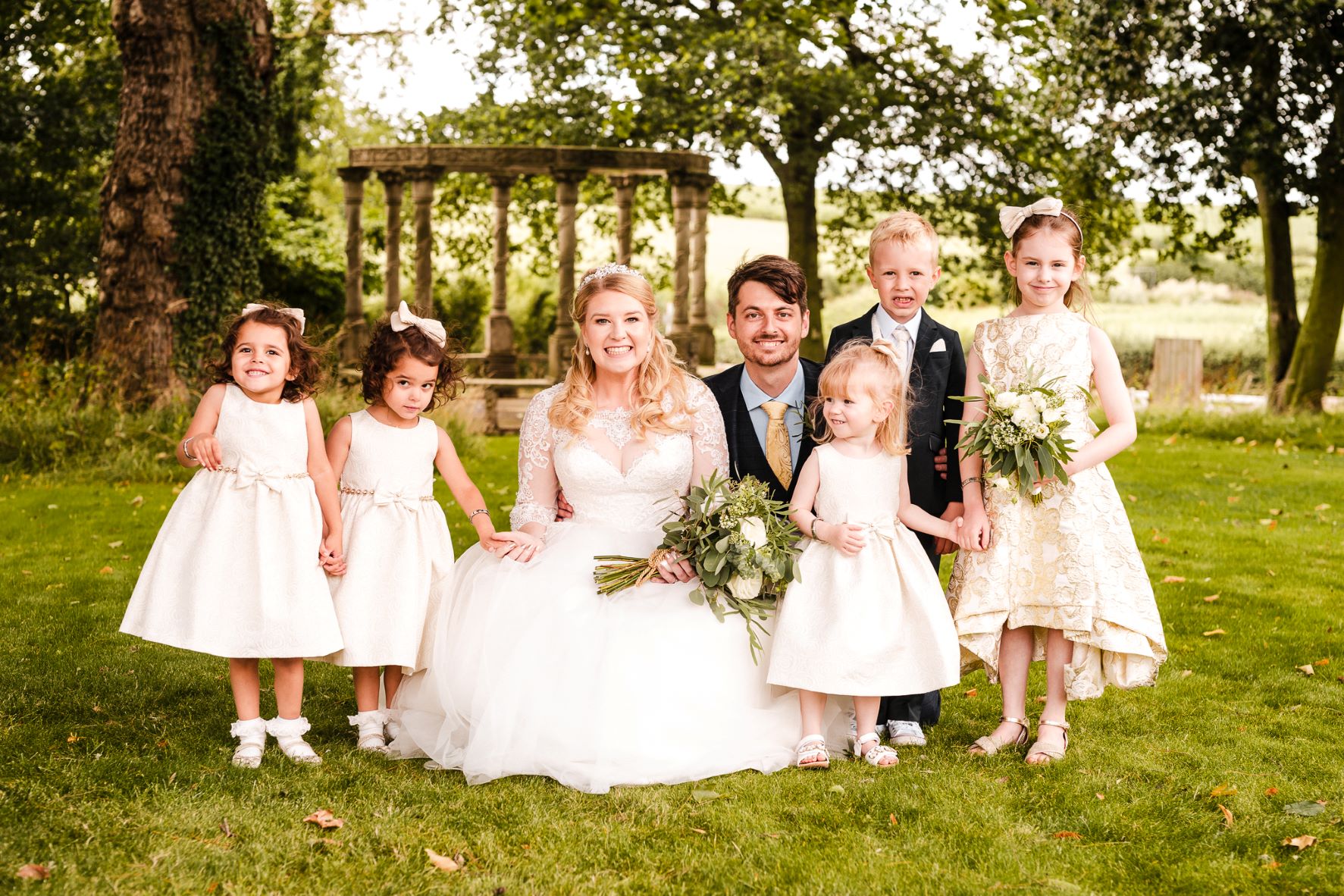 What was the wow factor for you and your guests?
The teamwork and dedication of all staff who work at the Hotel, from the cleaning and waiting staff, to the reception & wedding teams- Every member of the team gives 110% and make you feel so special. 

The fact that they are constantly improving- whether it's the suites, the gardens, the décor; the constant regeneration and love that goes into this venue, really does make it stand out and by the time we were finally able to have our celebrations in August 2021 it looked fantastic.

The amount of beautiful outdoor space that is available- I cannot imagine many venues would have space or the willingness to allow an enormous vintage carousel to take over their car park!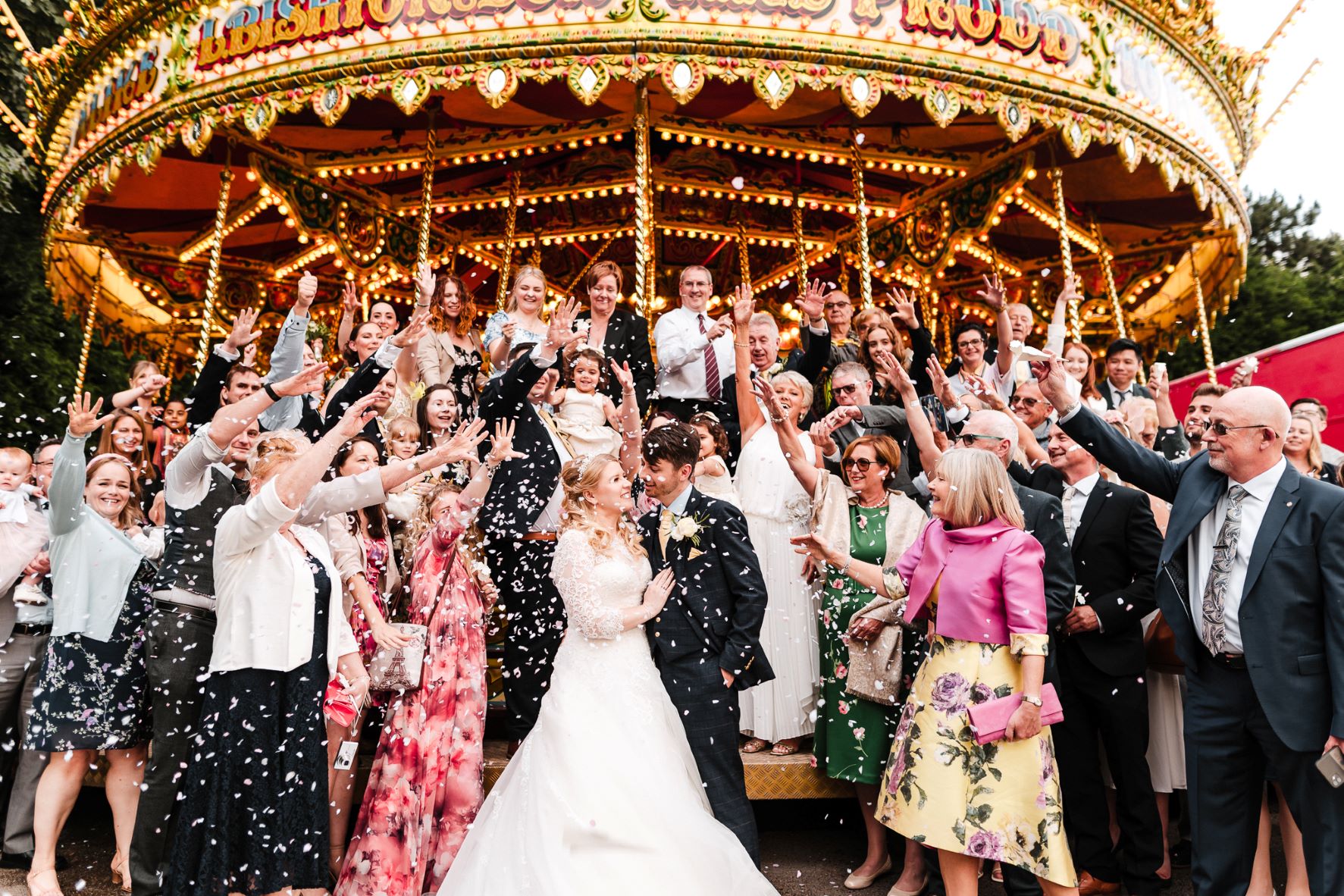 What was your favourite thing about your wedding photographer? How did you find the process of working with them?
Our wedding photographer was the incredibly talented Stu Ganderton. He guided us through a pre-connection shoot and two weddings, which when considering his subjects, he did an amazing job! Stu is passionate, professional and a true gent, who made us feel at ease from our first meeting with him- he certainly captured the love & laughter of our both our special days and we honestly couldn't imagine either of them without him!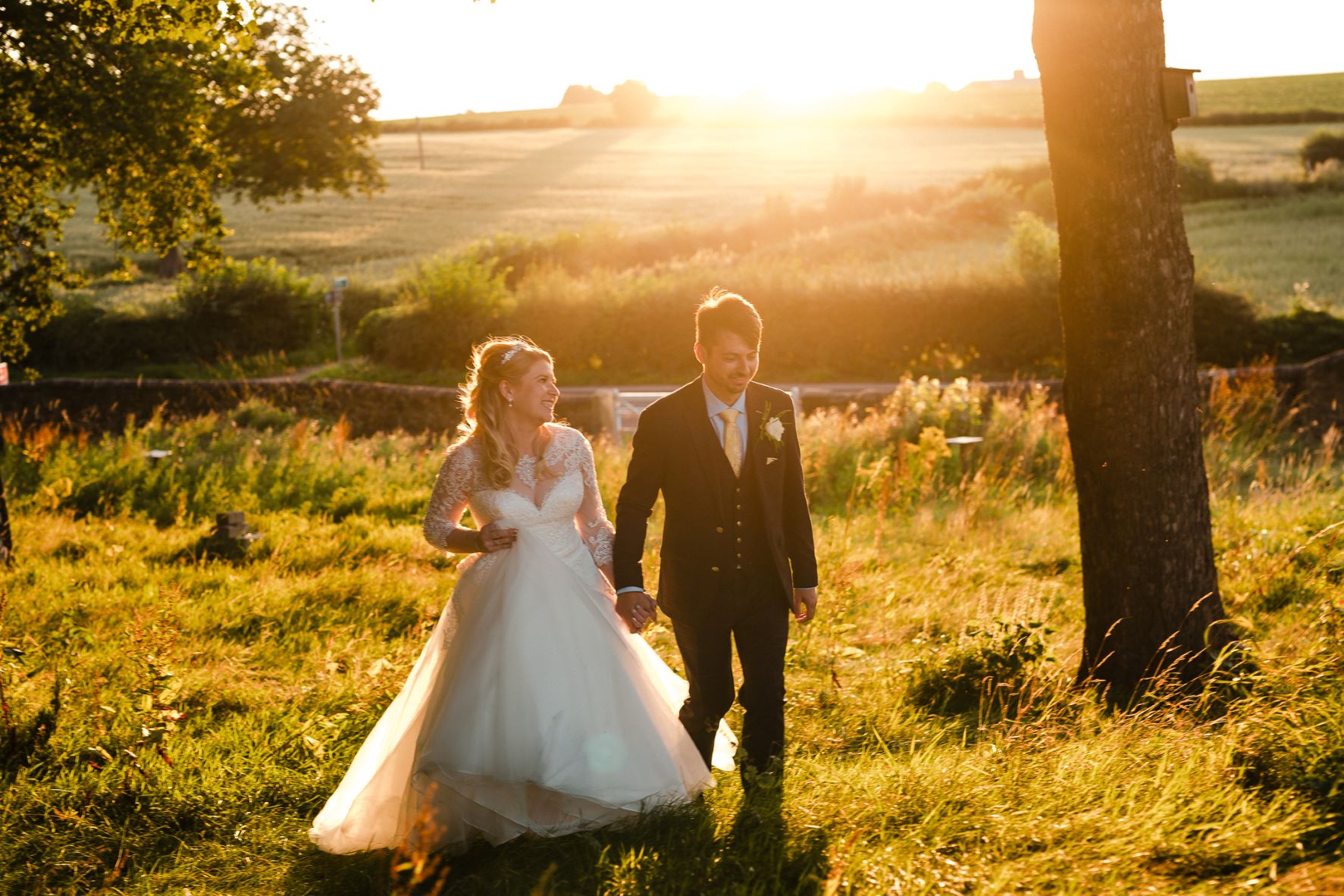 Did you follow any wedding trends, unique themes or ideas?
Our unique theme linked back to Andy's carousel proposal. As he had surprised me with a beautiful bespoke ring from William & Julia Shaw Jewellers in 2015, I wanted to surprise him and our guests with the magnificent Golden Wedding Carousel, provided by the marvellous Traditional Rides. We also followed this theme, with our rotating carousel cake, made by Andy's cousin, Julie Turton and our 'Ticket to Ride Favours' explaining to our guests that donations had been made to Sheffield Children's Hospital and Neurocare, as they are both charities close to our hearts.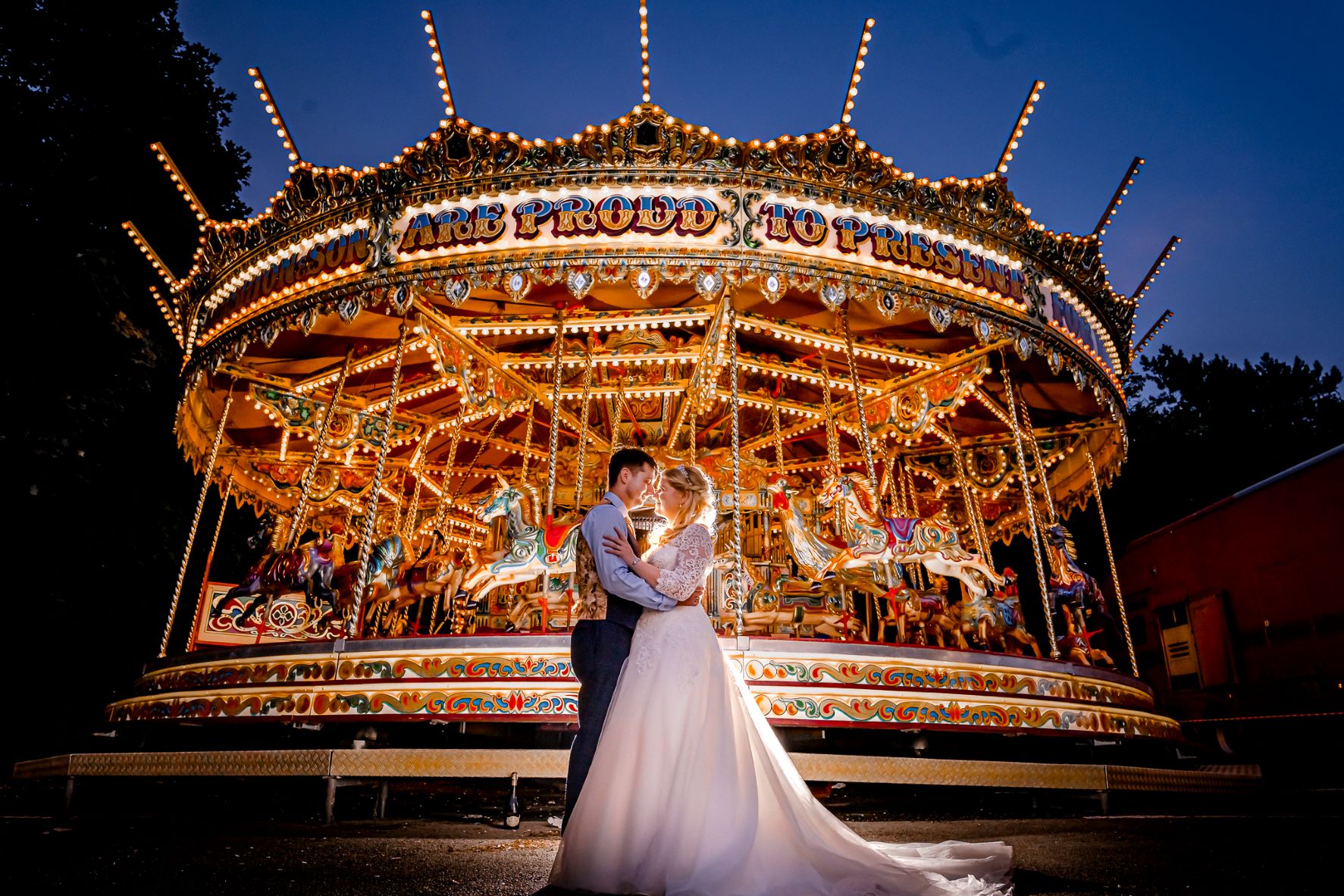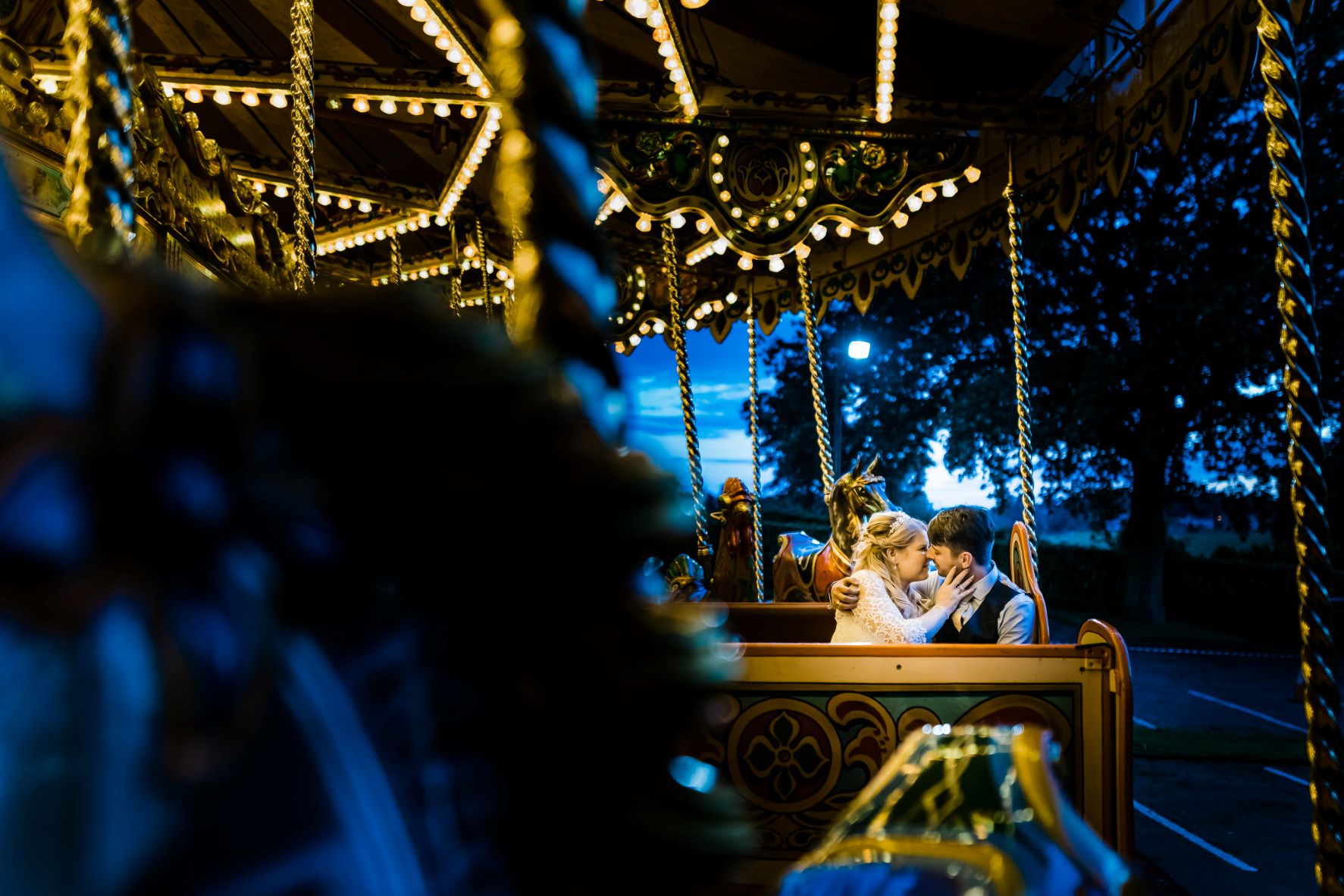 What was the most special moment of your big day?
The car ride from our Blessing at Royston Church to Rogerthorpe was a very special moment of our big day- especially when seeing Andy's face when he spotted the carousel whilst pulling up the drive!
Tell us about your wedding attire
Andy's suit was custom made from Moss Bros, Leeds, which matched with the groomsmen perfectly. The waistcoat and jacket lining had golden roses, which linked to my bouquet and our original wedding date on 'Yorkshire Day'. He also had a hidden monogram sewn into the jacket with our wedding date. His navy & tan Barker wedding shoes were from H.E.Payne & Sons.
My bespoke Kenneth Winston dress, Richard Design veil and Liza tiara were all from the beautiful Blush Bridal Boutique in Uppermill, where the service was absolutely second to none. As soon as I saw the dress, I knew it was the one! Once the ladies had helped me redesign the back on the dress, so it wasn't low cut, I couldn't wait for my version of the dress to arrive in store!
As a shoe fiend, I had three pairs! The first being from Harriet Wilde with a customised pearl & silver rose design embellishment on the heel and special message printed on the sole, the second were a pair of glittery antique gold Jimmy Choos and the third were a pair of hand painted platform Converse, so I could dance the night away!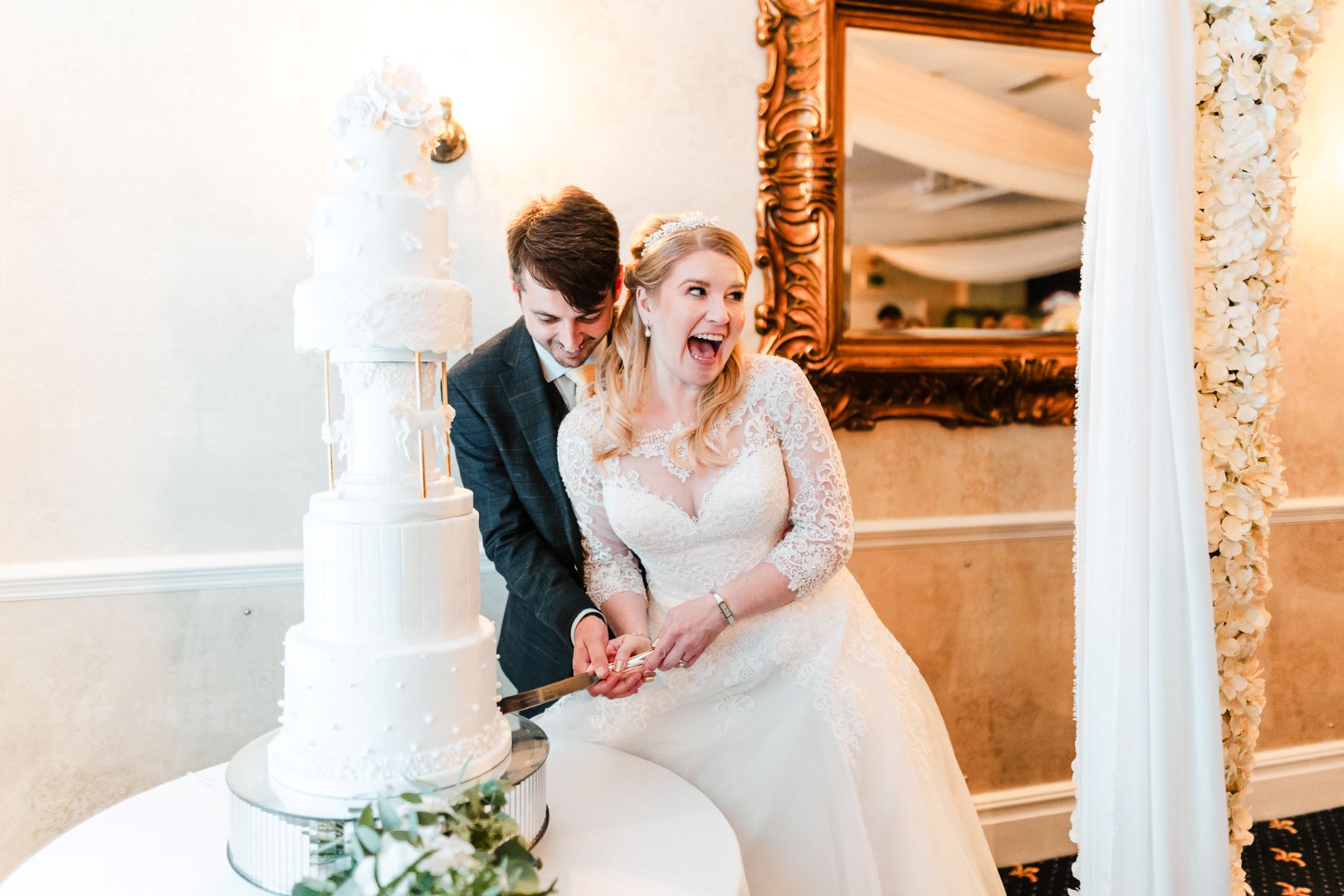 The Details:
Name of Photographer and website: Stu Ganderton- www.stuganderton.com
Lara says:
We can't thank the Rogerthorpe Team enough for all their hard work, and while our wedding plans didn't go quite as planned due to Covid-19, finally celebrating in style surrounded by our family and friends in such a beautiful setting, meant for us, our special day was 'perfectly imperfect'!
You can check out the full details about Rogerthorpe Manor Hotel here