You've hustled through the hard part! Now it's time to pack and double-check all the essentials before the madness ensues.
Keep your last minute hen party checklist nearby, because forgetting some of these could spell a serious disaster.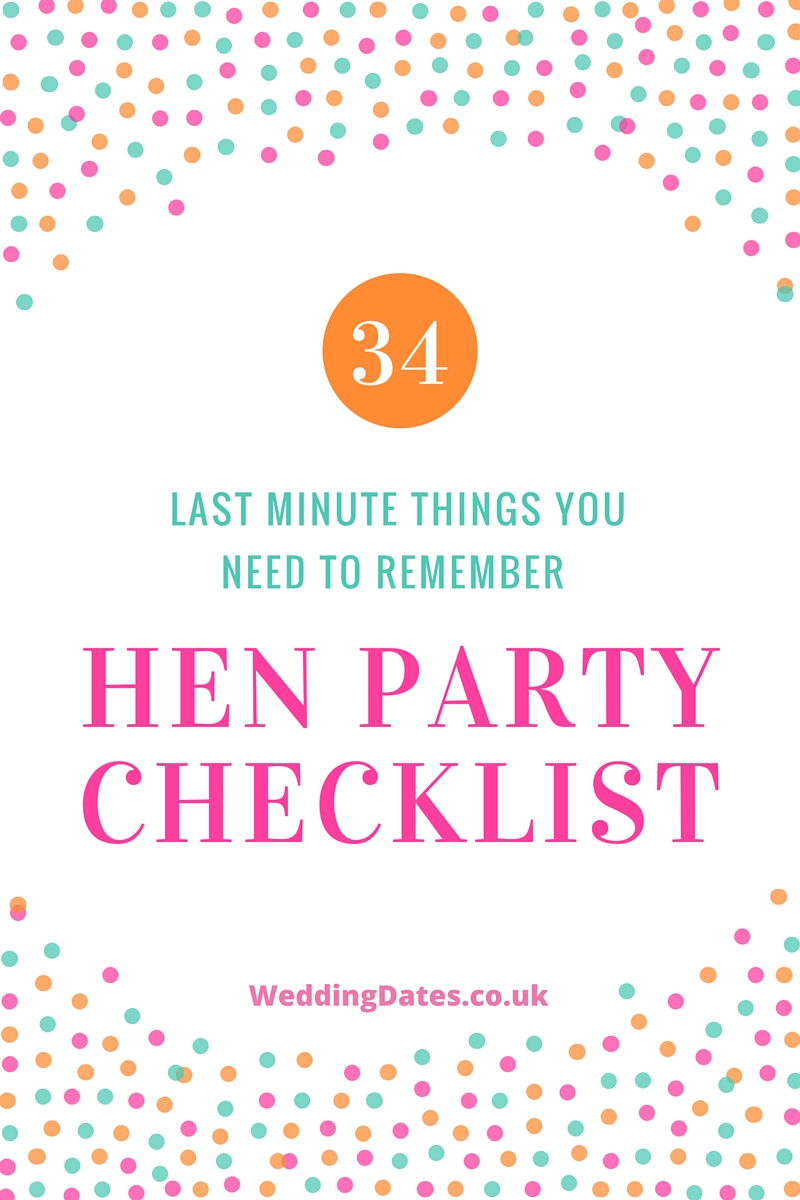 Your Vitals
Final email to each lady including essential details, dress code & a rough weekend itinerary
Hotel booking confirmation
Transport tickets & details
Copy of accommodation address and directions for each attendee
Breakdown of hen party budget calculations/contribution from each attendee to allow smooth transition of final payments on arrival
Check in with other bridesmaids to see if any last-minute purchases need to be made
Confirm restaurant/spa bookings
Packing Essentials
Emergency kit – bobby pins, double sided tape, hair ties, painkillers, plasters, scissors, sellotape
Beauty products – make up, tan, tanning mitt, shampoo, deodorant, hairspray etc.
Ensure at least one person has a hair dryer/straightener
Comfortable day outfits & walking shoes
Glamorous night attire & heels
Swimwear for spa activity
Hen Party Abroad
Passport
Inform bank you will be travelling
Change currency
Travel Insurance
Beach towels
Sunscreen
Insect repellent
Re-hydration drinks
Travel sickness tablets
Swimwear & Flip Flops
Sunglasses
Self-Catering Accommodation
Pit-stop for essentials such as breakfast food, milk, butter, bread, alcohol, fizzy drinks, snacks, ice, condiments
Towels
Plastic champagne glasses/shot glasses, paper cups & straws
Bottled water
Hen Party Essentials
Veil & sash for the bride
Bridesmaid sashes & hen props
Decor – banners, balloons, blow-up props
Goodie bags
Games – Mr & Mrs, Ring Toss etc
Don't forget to pack any presents or memory books for the bride
Don't forget to have fun!!