Voted as The Top Rated Venue in England in 2021, Rogerthorpe Manor Hotel is a gem of a property located just south of Pontefract, West Yorkshire in the village of Badsworth and not far from Doncaster. 400 years old, the building is fully licenced for civil ceremonies, outdoor weddings, civil partnerships and renewal of vows.  The team are passionate about weddings and pride themselves on their friendly and personalised reputation for service. Recently Emelia and Dale tied the knot and Emelia tells us their story and the journey to Rogerthorpe Manor and their big day.
Tell us how you met.
I was 16 and Dale was 20. We met at a mutual friend's party. We had never met before, even though we both new the mutual friend very well. In fact, we had lots of mutual friends but had never crossed paths because Dale was serving in the Royal Navy and spent most of his time in Plymouth. When we eventually met it was like something from a movie. (Think Dear John vibes.) We had a whirlwind couple of months together with Dale still traveling to and from Plymouth every weekend to come back and see me. Then, Dale was deployed for 6 months. It was such a test. However, we stuck by each other, emailing and writing letters every week.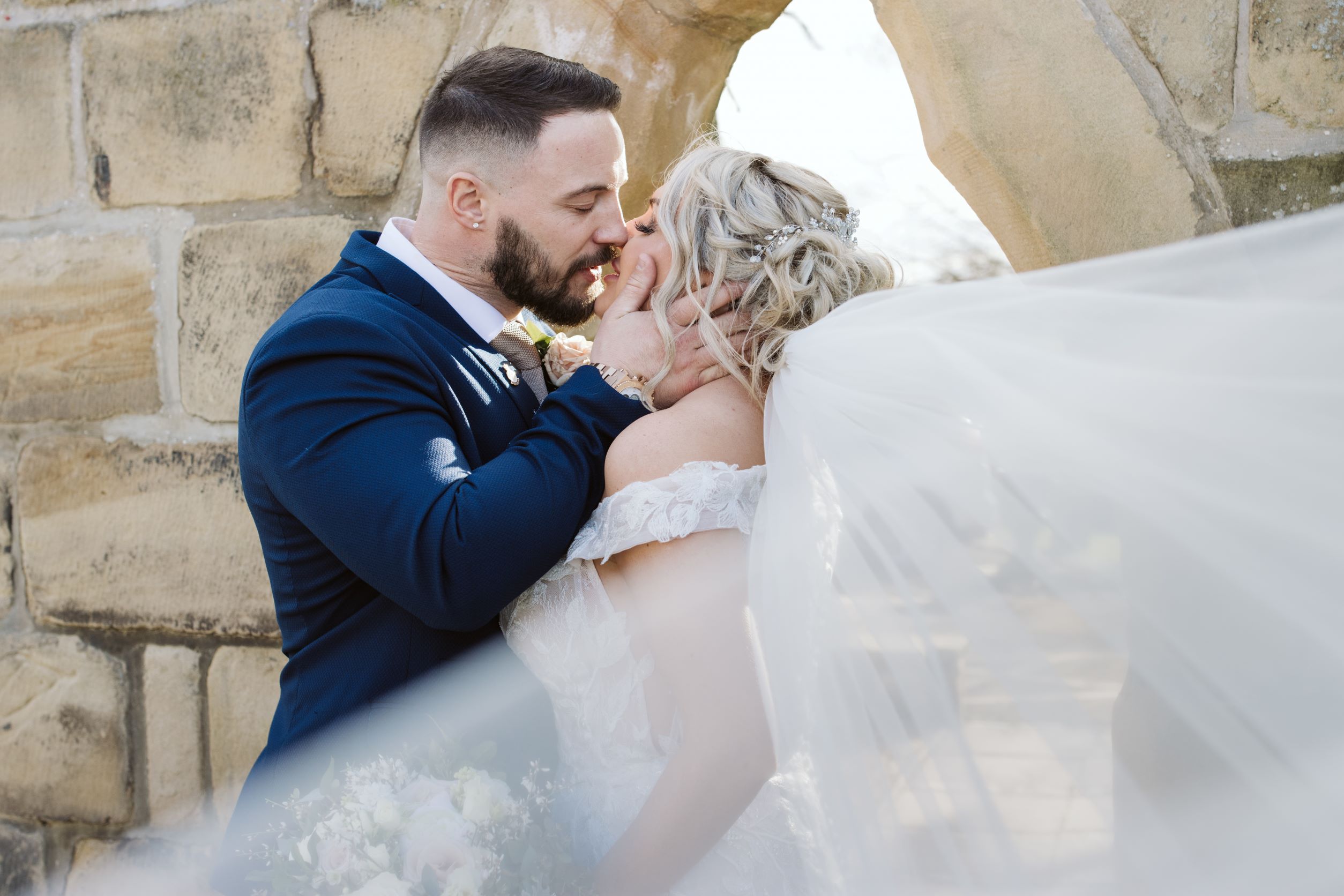 And the proposal?
It was St. Valentines Day. We had booked to stay in our favourite place, Whitby. It was coming up to our seven year anniversary in March so I wasn't expecting anything. We got there and the weather was sooo bad – rain and wind, typical February weather. We had our little boy with us and Dale really wanted to walk up the 1000 steps to the Abbey. As soon as we started walking, the weather took a turn for the worse. It started to rain with hail and gale force winds! I was moaning and kicked off a lot for us to turn back, but Dale was having none of it.
When we got the top, Dale distracted me by telling me to take pictures of the view and the Abbey as I enjoy photography. Whilst I was doing this, he got down on one knee with our little boy beside him. When I turned around I was in total shock. He asked me the question I had been waiting so long to hear and obviously I said YES! We were all soaked to the bone, but laughing at the fact he still made us walk all that way just so he could ask me. We  went back to the hotel to get dried off and changed and that night went out for a nice meal to celebrate. It was nothing glamourous like many proposal stories you hear, but ours was perfect for us.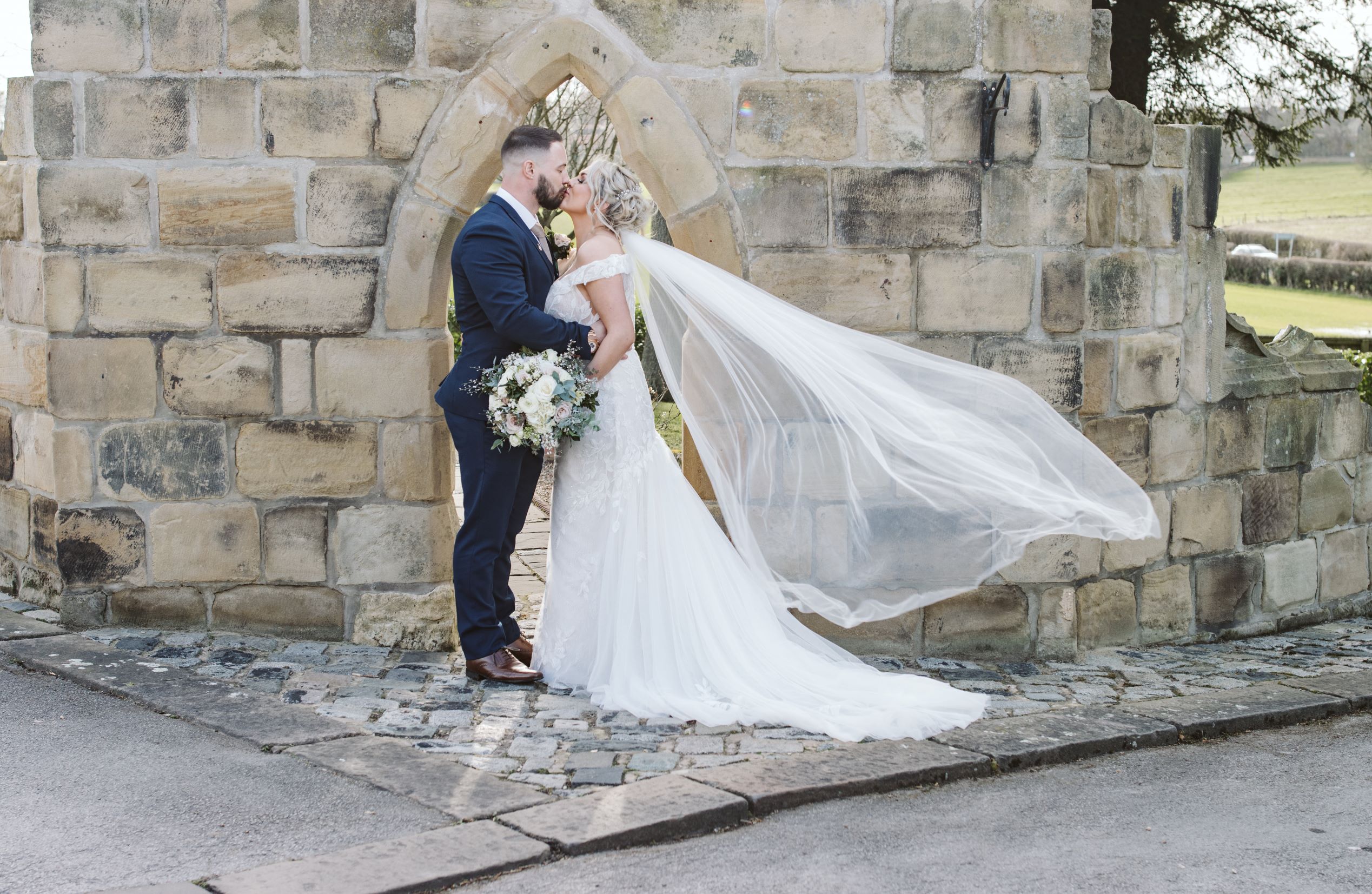 We wanted somewhere pretty local to us. We had been looking at other venues for a few weeks before visiting Rogerthorpe Manor. However, those venues weren't giving us the vibes we were looking for. We wanted luxury but affordable and welcoming. As soon as we pulled up to the venue we knew we were on to something good. The grand building, the perfectly kept grounds, and once inside we experienced the warmth of the staff, all just so friendly and welcoming. We had a brief chat with one of the wedding co-ordinators and discussed packages. We always knew we didn't want a big show-off wedding, just something to have all our nearest and dearest with us to celebrate. This venue gives you the option to do either. Something small and intimate or something grand! We knew right then this was going to be the place we would get married, as it gave us some many options and possibilities.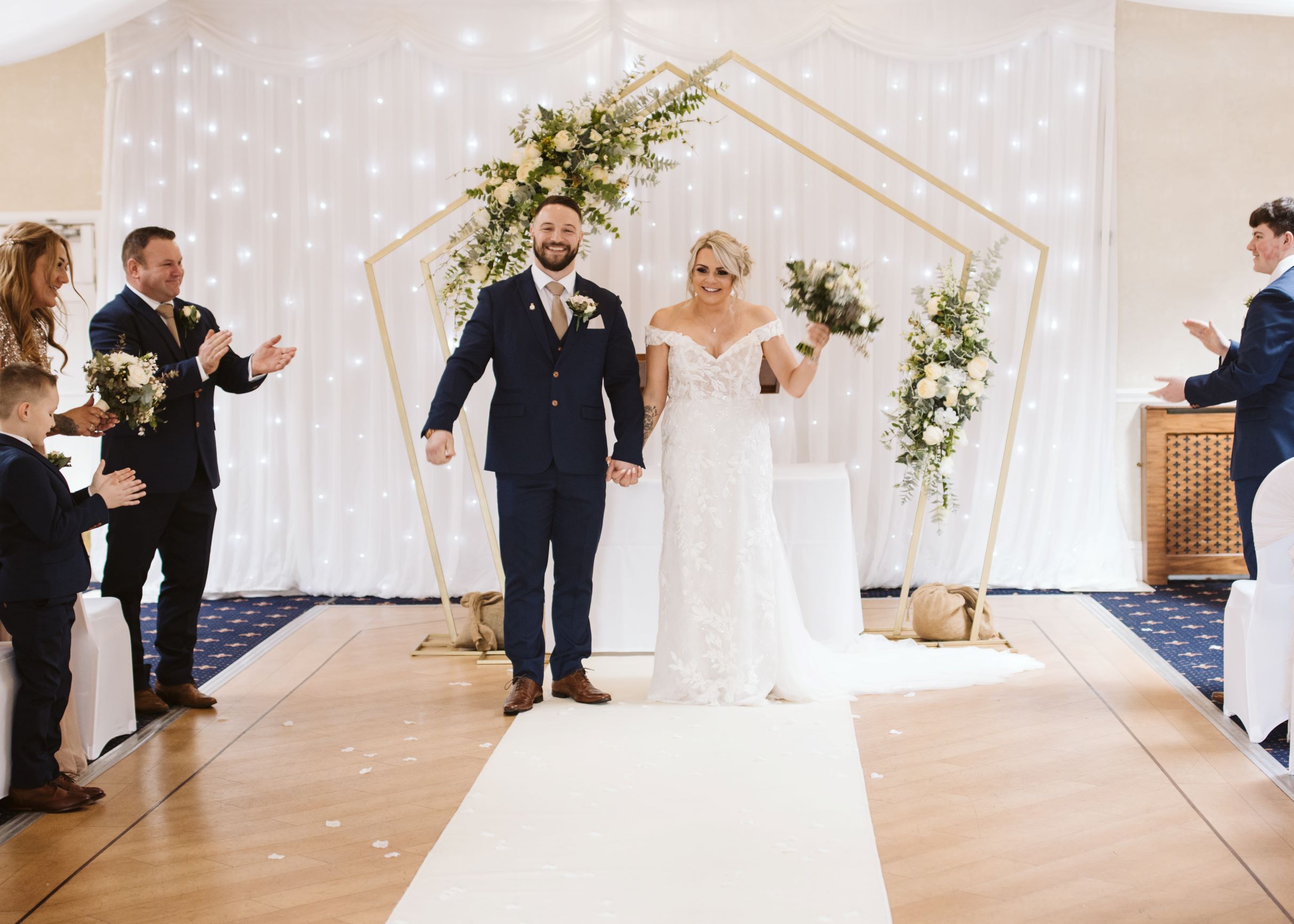 What was the wow factor for you and your guests?
We didn't particularly follow any trends or themes. We just did what we wanted. We originally had a colour scheme of nude/champagne gold but actually nothing matched. The bridesmaids dresses mauve but the groomsmen ties were champagne gold! The flowers were nude and white and the centrepieces were champagne gold! We really weren't too fussed about being on trend or themes. We just did what we liked.
Tell us about your wedding attire.
My dress was a Lillian West gown. It was my dream dress! It was also my third wedding dress! I got my first just before lock down in March 2020. It was not long since I had my daughter and had picked a dress to cover my belly. During lock down, I lost weight and felt different in myself so I went back to the shop where they kindly let me exchange. It needed to be something of the same price so I was limited in choice. I chose another dress but I knew I wasn't 100% with it. With the pandemic continuing, we had to postpone our day. This meant more time to save and get another dress. Looking back now I'm so glad I did. Never settle for anything other than perfect for your day! The bridesmaids wore ASOS Maya dresses each in different styles but the same mauve/nude colour. The groomsmen wore Marc Darcy suits in navy blue with gold buttons and tie.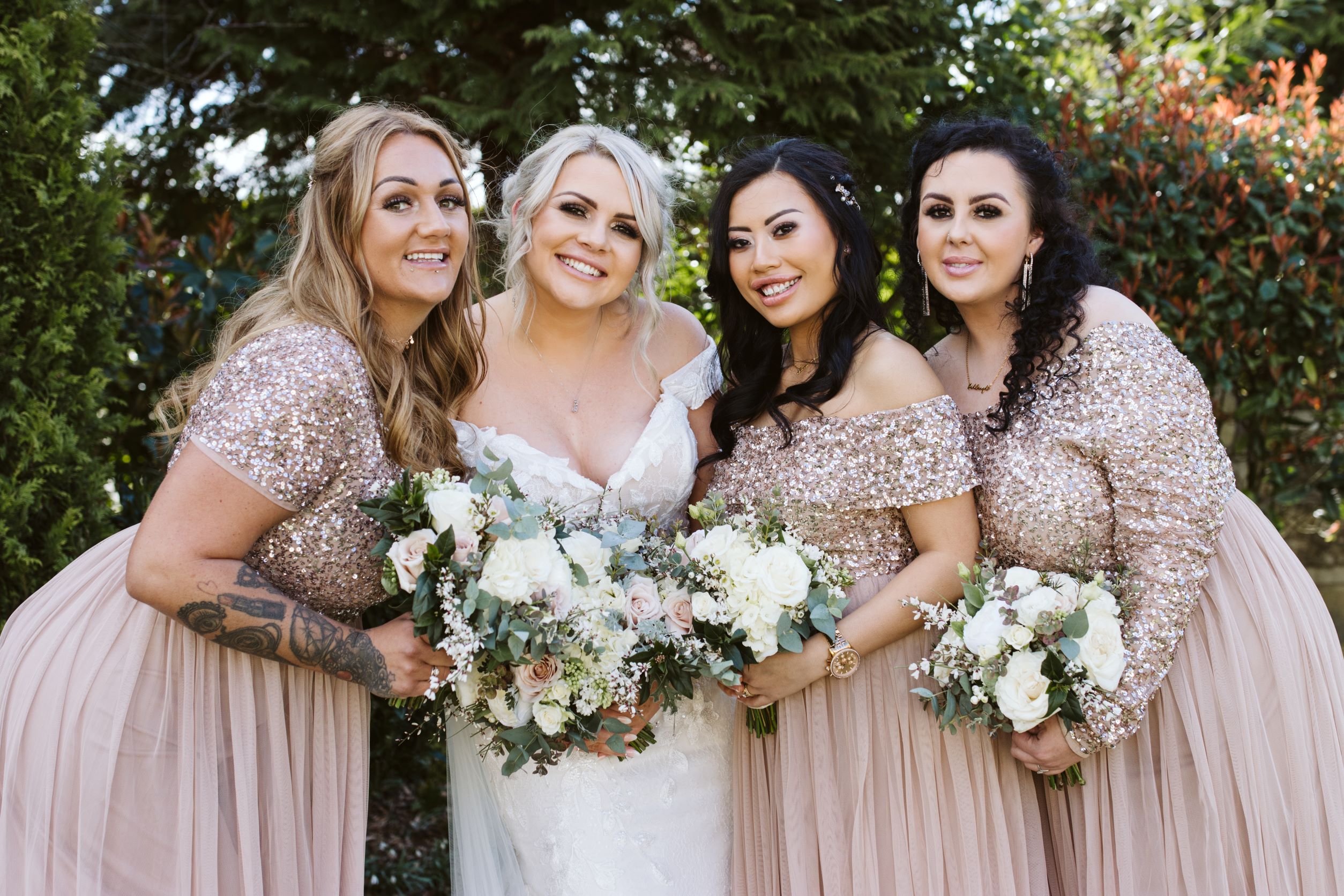 What was your favourite thing about your wedding photographer? How did you find the process of working with them?
Our wedding photographer Melissa Field is amazing at capturing those real and natural photos. This is something that drew me towards her work. We met prior to the day for a pre wedding shoot, to get to know her and how she works. It really helped break the ice and for me and Dale to understand how she works.
Suppliers:
Photographer: Melissa Field Photography.
Video & Photobooth: Dave Spink Photography
Makeup: Gemma Sparks at Beauty Above
Hair: Roseanne Browning
Dress: Lilian West at Pomfret Bridal Gowns
Bridesmaids dresses: Maya dress from Asos
Cake: Cakes by Nichola Jayne
Flowers and decor: Passion Flowers Pontefract
Ceremony Music:  Hannah the Harp
Emelia says:
Our day ran so smoothly and that was all down to the amazing staff at Rogerthorpe Manor Hotel. From what I was aware there wasn't a single issue throughout the whole day. The wedding team are so very good at what they do. Find out more