Country estates make for fabulous wedding venues inside and out. Outside you'll have gorgeous gardens and acres of parkland or fairytale forests. However, inside, that's where the magic happens. The 24 country house wedding venues were once homes to the nation's nobility and now stand, refurbished to the highest standards, waiting for you to say 'I do' and have your romance become a part of their history. Think high ceilings, grand staircases, gold leaf detailing, the finest antiques, and service so intuitive and impeccable it would make Downton's Carson feel like a lazy butler!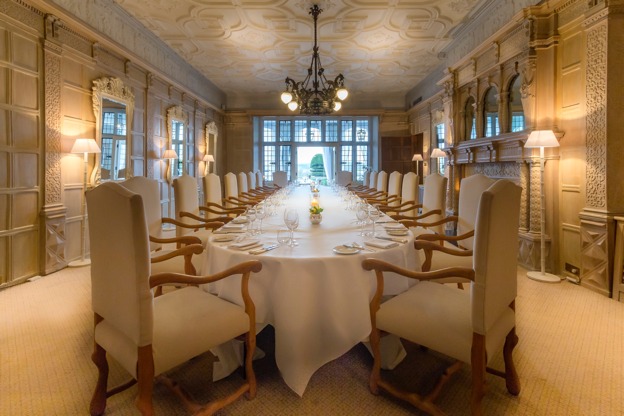 In Buckinghamshire, you will find a majestic white building that will appear like a mirage or a dream. However, as you drive through the 65-acre country estate, you'll find this four-star Tudor-style mansion is very real; Danesfield House Hotel and Spa.
The venue looks out over the River Thames and the Chiltern Hills, so whether your guest list is small and intimate or you're planning for 120 people, your loved ones will enjoy breathtaking views.
Inside though, will steal their gaze. The architecture is elegant, with high ceilings holding shining chandeliers and gold-framed mirrors reflecting all the natural light swimming through the large windows. The walls and ceilings are adorned with ornate panelling, leading to intricately carved open fireplaces. The neutral but classic colour schemes in each of the wedding suites mean you have the easy task of placing your stamp on your wedding day here.
The Devonshire Arms Hotel and Spa boasts that it is one of the most picturesque wedding venues in North Yorkshire, and we're not enticed to argue. From above, one can see that the U-shaped venue is a magnificent example of a stately home, with a manicured courtyard tucked between its external walls. The building is built from autumnal-coloured bricks and is especially beautiful in the sunlight. Taking wedding photos with the building in the background is a must!
Inside, the wedding suites each exude their own personality while maintaining a classic style of elegance and sophistication. Gold-framed portraits of historical figures and nobility add a regal touch to any wedding.
This is the perfect country getaway wedding destination for a smaller gathering of two to 24 people. The hotel is charming and welcoming. It will feel like your home away from home – if, at home, you receive superb service!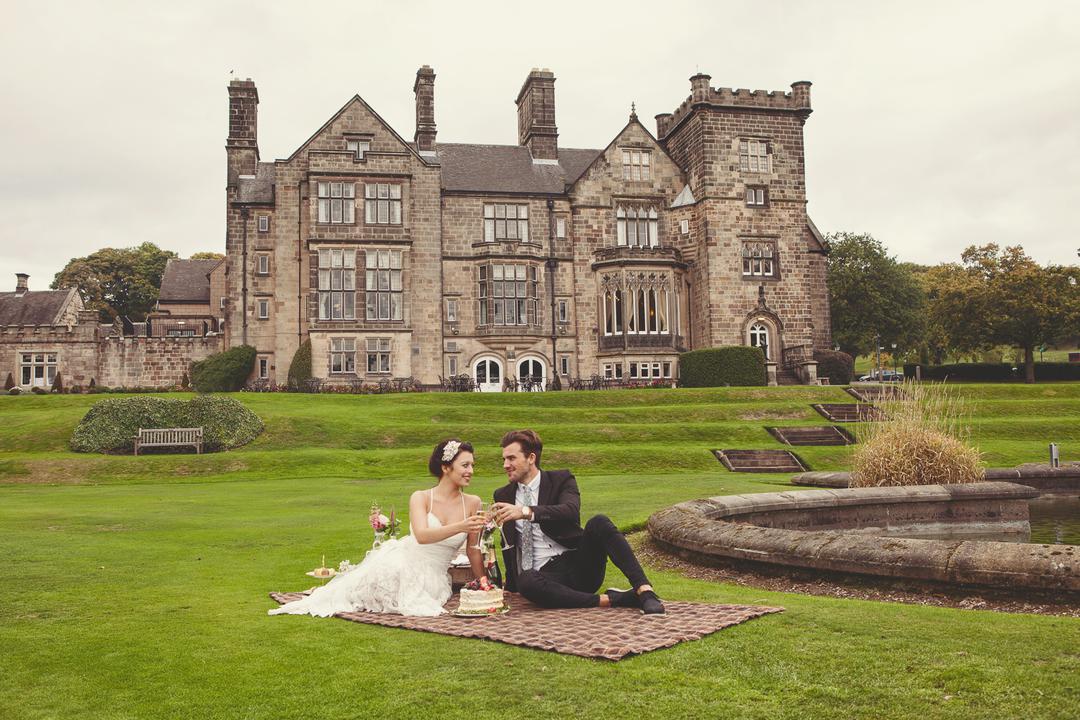 Breadsall Priory Marriott Hotel & Country Club is the oldest Marriott hotel in the world but don't let that fool you; it's far from a falling ruin. This historical building hails from the 13th century. Still, due to sensitive restoration and well-managed maintenance, the venue offers such 21st-century facilities as a heated indoor pool, gym, sauna, fitness centre, and championship golf courses. Some things haven't been left behind in history, though. The wedding planners and organisers have a wealth of experience and talent and are waiting to offer you stress-free service to create your dream day.
For a larger wedding, say 'I do' in the stunning Pavillion, or for smaller, more intimate gatherings, choose the Morley Room with its white marble fireplace and crystal chandelier, or the Breadsall Room oozes historic charm. For something in between, the Haslam Room is dramatic and opulent and includes a minstrels' gallery for musicians!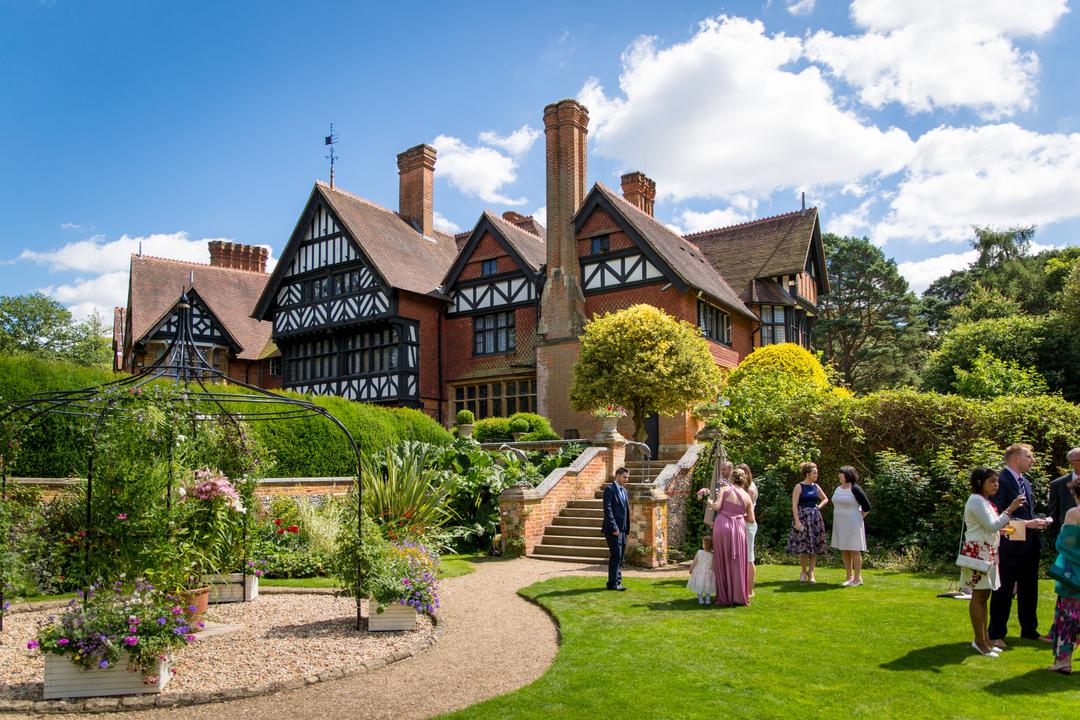 Grim's Dyke Hotel is here to make all your Sleeping Beauty fairytale dreams come true! Gazing upon it, what immediately comes to mind is the charming little cottage in which the fairytale princess was raised in the woods – only on a much grander scale! Imagine rose red brick, white walls, dark exposed wooden beams, a myriad of gables, and tall chimneys leading to the warm and welcoming ornate fireplaces.
This unique 19th-century country house wedding venue is a serene and secret oasis not far from North West London. The wedding suites have high vaulted ceilings, wooden beams, arched doorways, and beautiful wooden wall panelling, surrounding a candlelit aisle that will lead you to the alter. This venue does what many can't in bringing together grandeur and quaint charm, culminating in a most romantic place.
To top it off, the talented chef has a wide selection of menus, prepared using only the best ingredients, often from the hotel's kitchen garden!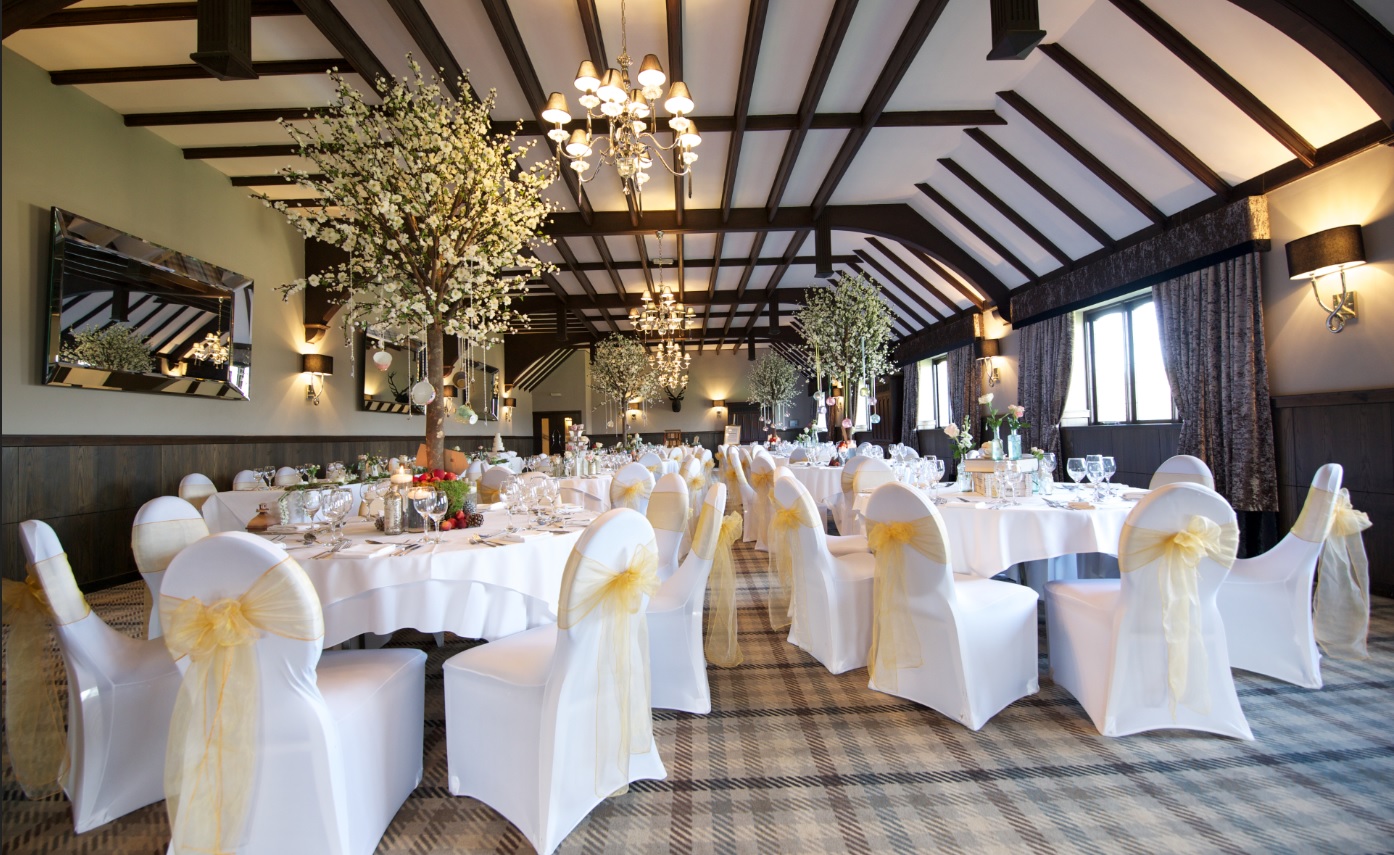 The Northumberland countryside hosts a romantic country house wedding venue. Derwent Manor Boutique Hotel is built of gold-coloured stone that gleams in the sunlight, easily spotted amongst its 20 acres of luscious countryside. If you're looking to throw a lavish affair, the Grand Hall can accommodate up to 250 guests, or the Allensford Suite can hold up to 180 guests. For more intimate experiences with your loved ones, The Garden Room can manage up to 80 guests. Choosing which suite will depend entirely on your guest list because each room is as beautiful as the next. With high vaulted ceilings and natural wood, open stone fireplaces, and soft-to-the-touch velvet curtains framing the floor-to-ceiling windows, this venue really is beautiful.
If you're looking to make a weekend out of your wedding, the hotel has 54 elegant bedrooms, five gorgeous suites, and six luxury boutique cottages.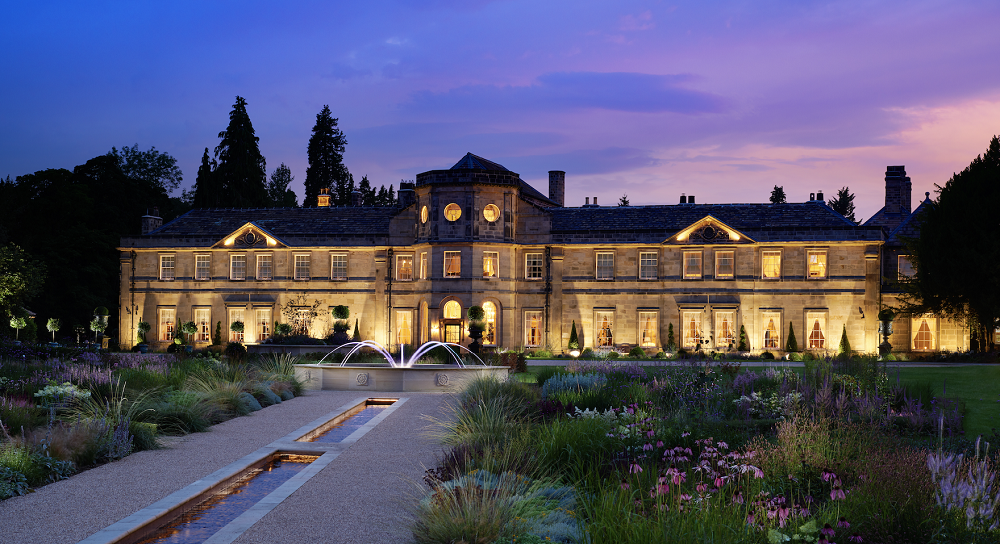 Grantley Hall is the five-star home of magical and luxurious weddings. You'll have to arrive early because once you set your eyes on the building, it will take several moments to catch your breath again. The stone building has intricate carvings above the windows, and the stone architecture is seen in few other places. The fountain outside is a great place to sit and take a moment to breathe it all in.
The Music Room is ornately decorated and boasts high ceilings and ample daylight to enhance those picture-perfect moments. Alternatively, you can say 'I do' in the beautiful gardens full of stunning blossoms.
Take your wedding breakfast in the Grantley Suite beneath the striking chandelier. The culinary team work tirelessly, creating dishes using Yorkshire produce that will make your mouth water.
Host your after-party in Valeria's Champagne and Cocktail bar, where you can dance the night away in the lap of luxury.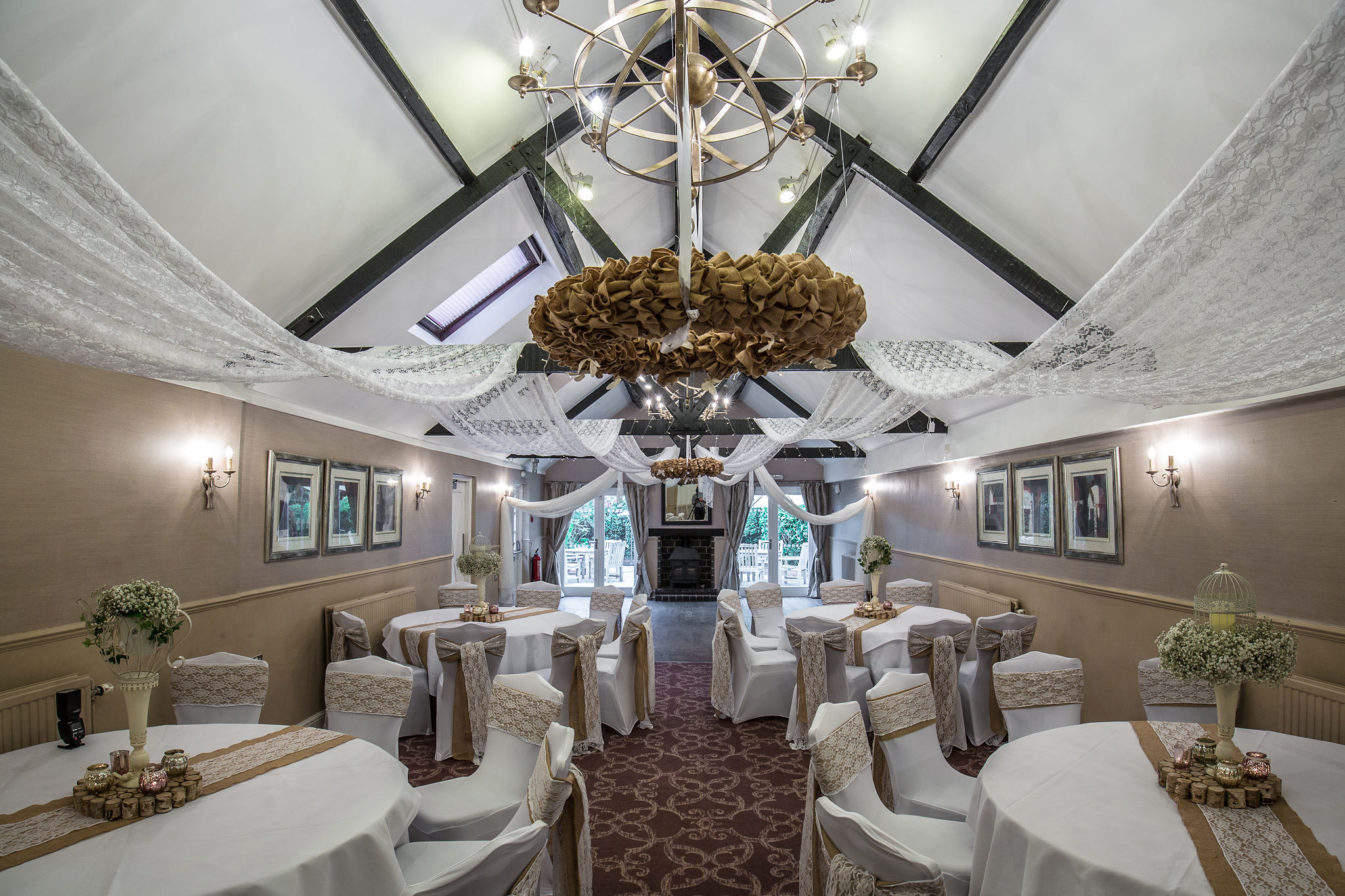 Derbyshire is where you'll find the uniquely named The Priest House; a one-of-a-kind name for a one-of-a-kind hotel. This venue combines a modern build with a piece of history – it even has a water wheel!
There are two ceremony rooms, each simple and neutral, yet elegant and classic. They are the perfect blank canvas on which to put your stamp. Have your day your way. And the fantastic team at The Priest House are available to help make your dream wedding day a reality.
On the grounds, there are many beautiful places to take your wedding photos, under weeping trees, by tranquil rivers, and by the illuminated waterwheel. Inside, the venue may be contemporary in style, but it is no less luxurious and majestic than any other country house wedding venue. Every step you take through the venue, from your showaround to your wedding reception, you will feel like the lord or lady of the house.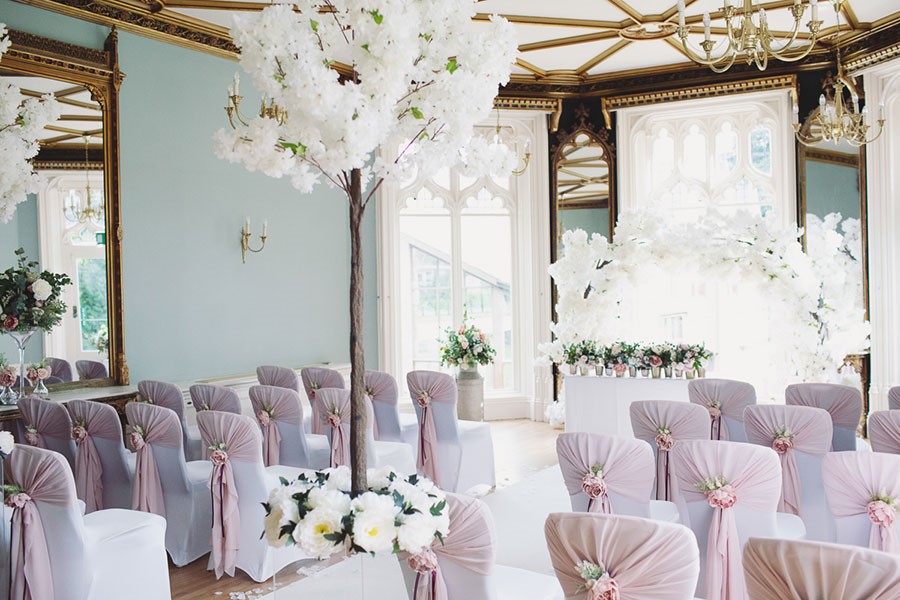 Nestled in 12 acres of exquisite gardens, Mercure Sheffield Kenwood Hall Hotel & Spa is a stunning former stately home turned country house wedding venue. Its beauty is indescribable, but we'll try all the same. The mansion stands three stories tall, built of silvery grey brick, and gold-coloured stones frame the large windows. You'll walk through an arched entrance into the gorgeous building atop the impressive stone steps.
For larger weddings, choose The Lakeview, which enjoys spectacular views of the grounds. For a more intimate wedding, go for Kenwood House, which dates back to the 1800s and exudes historic charm and original features such as ornate ceilings and fireplaces.
No such venue would be complete without impressive service. The dedicated wedding coordinators will work closely with you from your first enquiry to ensure your dream becomes a reality in a stress-free and seamless manner.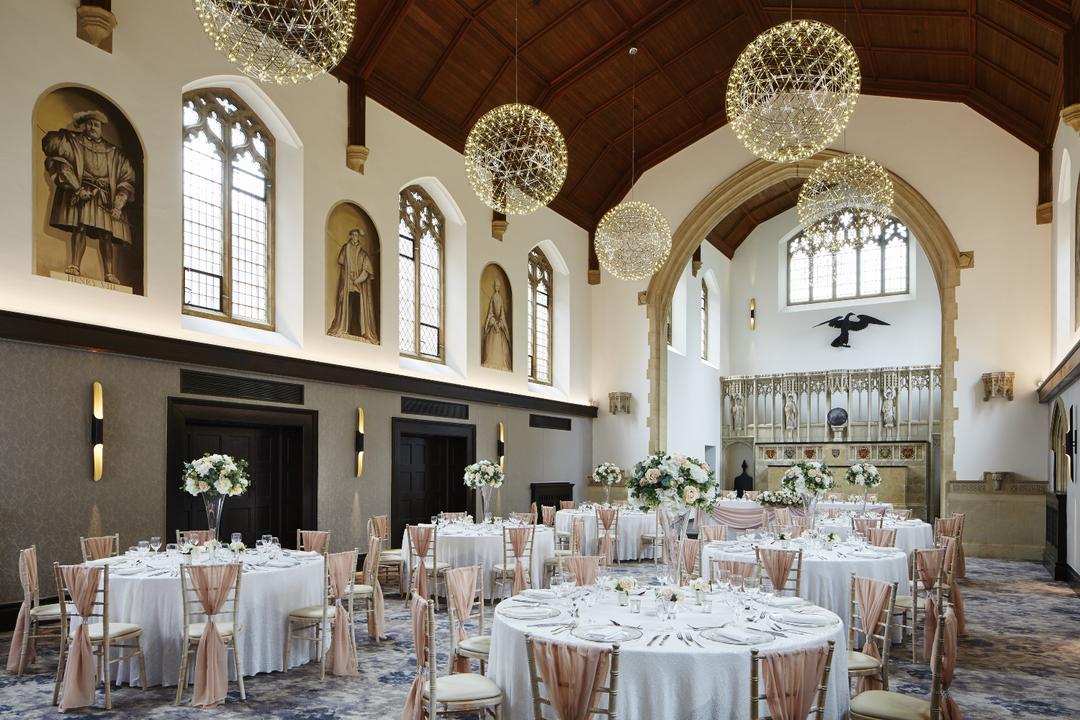 Look no further than Hanbury Manor Marriott Hotel & Country Club for a Jacobian jewel. Exchanging vows isn't just a moment you'll cherish forever, but an experience you'll never forget at Poles Hall. It's the chapel belonging to the old manor house, featuring grand vaulted ceilings and a minstrels' gallery for musicians. The walls are adorned with intricate hand carvings of historical figures. The arched windows are complex in design but allow oodles of light to flood the room and enhance romantic moments. Unlike other chapels, it also comes with sparkling chandeliers; bless your union beneath glitz and glamour!
The Garden Court may be more in your wheelhouse for a more modern touch. It features the natural light-filled Summer House and a blooming walled garden. This is the ultimate way to enjoy an outdoor feel without fretting about the weather. And rain on your wedding day is good luck, don't you know?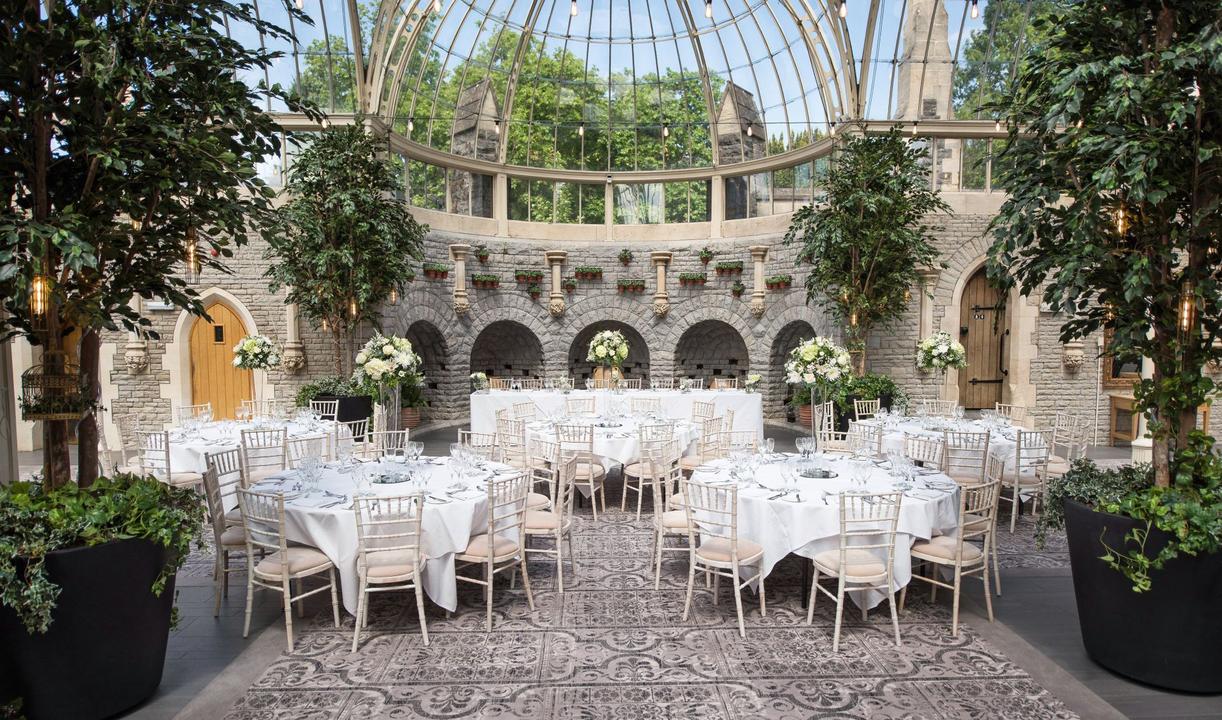 You know you're in for an enchanting day when you set eyes on the entranceway here. You and your guests will arrive via a sweeping drive through the picturesque Gloucestershire countryside. An impressive arched stone gateway lies at the end, with the word 'Welcome' carved into the stone. A rather unforgettable first impression! Through the arch, you'll find the Victorian-era mansion, exuding grandeur and romance; De Vere Tortworth Court.
Inside, the Westminster Suite combines elegance and contemporary style. It is a blank canvas on which you can paint your dream wedding day. It can accommodate up to 280 of your nearest and dearest and is self-contained, so you and yours can enjoy the dancefloor, stage and bar without interruption.
The Orangery from 1874 is a glass-panelled building cascading with natural light and can accommodate up to 120 guests. The stunning gardens surround the glass house and make for a beautiful backdrop.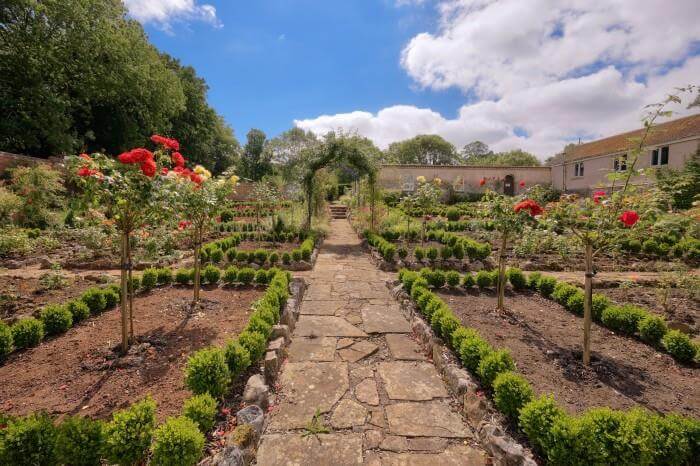 Nestled into the woodlands of Backwell, you'll find Backwell House. This is no ordinary house. Before setting foot inside, you'll be taken aback by the impressive stone building with its pillar-hoisted entrance.
Inside, you'll find all the comforts of a luxury country house, like carved, open fireplaces, fine antiques, rich fabrics and walls adorned with classic artwork. It has a hunting lodge feel, yet the wedding suites are neutral in their elegance so that you may create your vision. A sweeping staircase awaits your entrance on your wedding day.
Outside, a formal garden blossoms with roses, waiting for you and your love to take a stroll after saying 'I do'. This is the perfect place for a country house wedding of up to 60 ceremony guests and 40 more to join you for dancing. The passionate wedding team are waiting to make your dreams come true.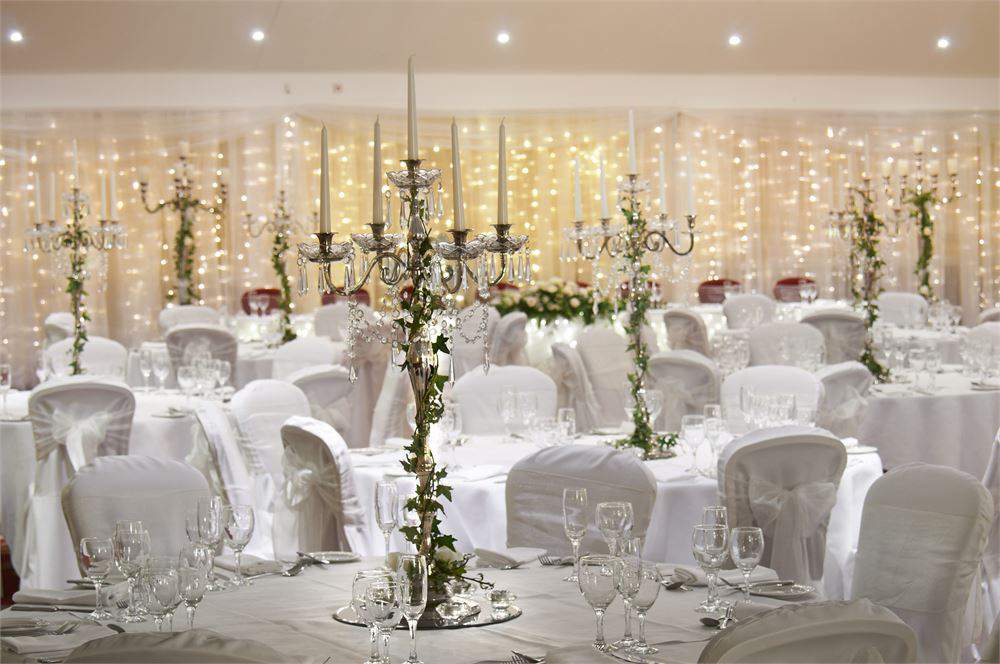 Avisford Park Hotel is in Arundel, and at this country house wedding venue, the only limits are your imagination! The Georgian Manor house dates back to 1166, so you'd think there's nothing this building hasn't already witnessed. Yet, the dedicated wedding planners and coordinators team is determined to ensure no two weddings here are the same. Nothing request is too out there; you can even have your rings delivered by owl!
The venue has several unique spaces to host the various aspects of your wedding day and can accommodate up to 350 guests at your reception. This is ideal because you'll want to invite everyone you know to this country house wedding venue!
Choose from gorgeous locations indoors and outdoors, including The Grand Hall, Henty Suite, Terrace Room and Gazebo on the Linkway Lawns. There's even a marquee to take advantage of if an outdoor wedding among stunning gardens is your wish.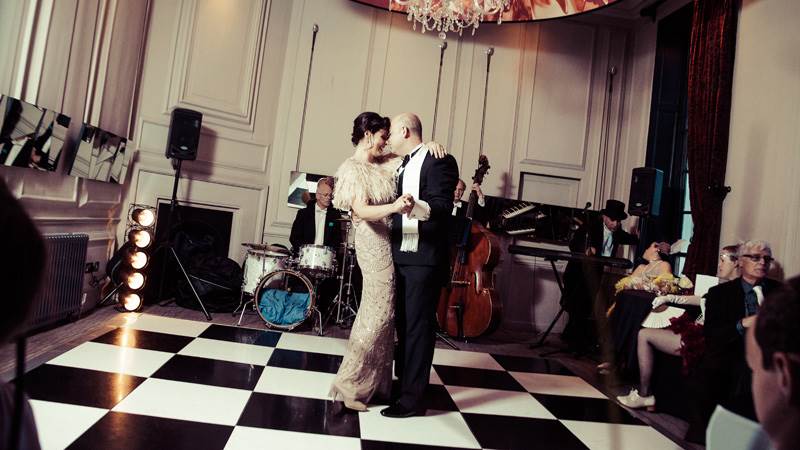 Oddfellows Chester has the wow factor! It has that country house feel while sitting in the heart of Chester town. It boasts unusual, quirky décor at every turn and the passionate wedding team promise to create a day as individual and you and your love are.
Unique features you won't find anywhere else include boxing hares created in wicker in the Grown Up Bar and the eye-catching upside-down table in the Tea Rooms. Each will make a wedding album unlike that of any of your friends or family, wink, wink!
And what is a unique wedding without delectable nosh? The food at Oddfellows is glorious and can be enjoyed in many ways, from wedding breakfast and afternoon tea to fabulous finger food and rooftop picnics.
This one-of-a-kind wedding venue can accommodate civil ceremonies and private dining for up to 60 guests and parties for 120 people.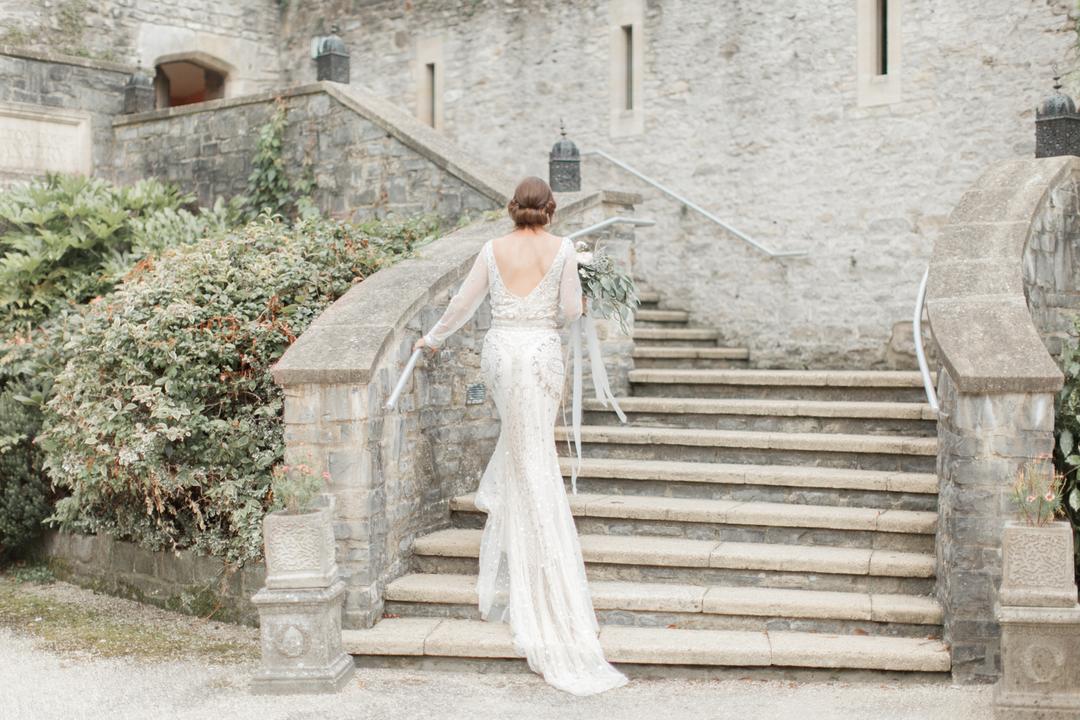 Charlton House is a stunning country home turned exclusive-use wedding venue. This Glastonbury hotel boasts sprawling gardens and leafy trees dying to be your picture-perfect backdrop. With a capacity of 120 guests, this is the place for a spectacular intimate event.
The Orangery has floor-to-ceiling windows and doors, with views across the fantastic gardens. It also has direct access to a private terrace, the perfect spot to catch your breath from the festivities and enjoy the sunset.
The décor is classic elegance, with gold-framed mirrors, intricated wooden framed portraits, fine antiques and unique touches.
You and your guests can take advantage of the 28 individually designed bedrooms and top off your stay with a scrumptious breakfast in the morning. Just the ticket after a night of celebrating and dancing! Before departing, take a while to enjoy the spa facilities too; relax and enjoy finally being married!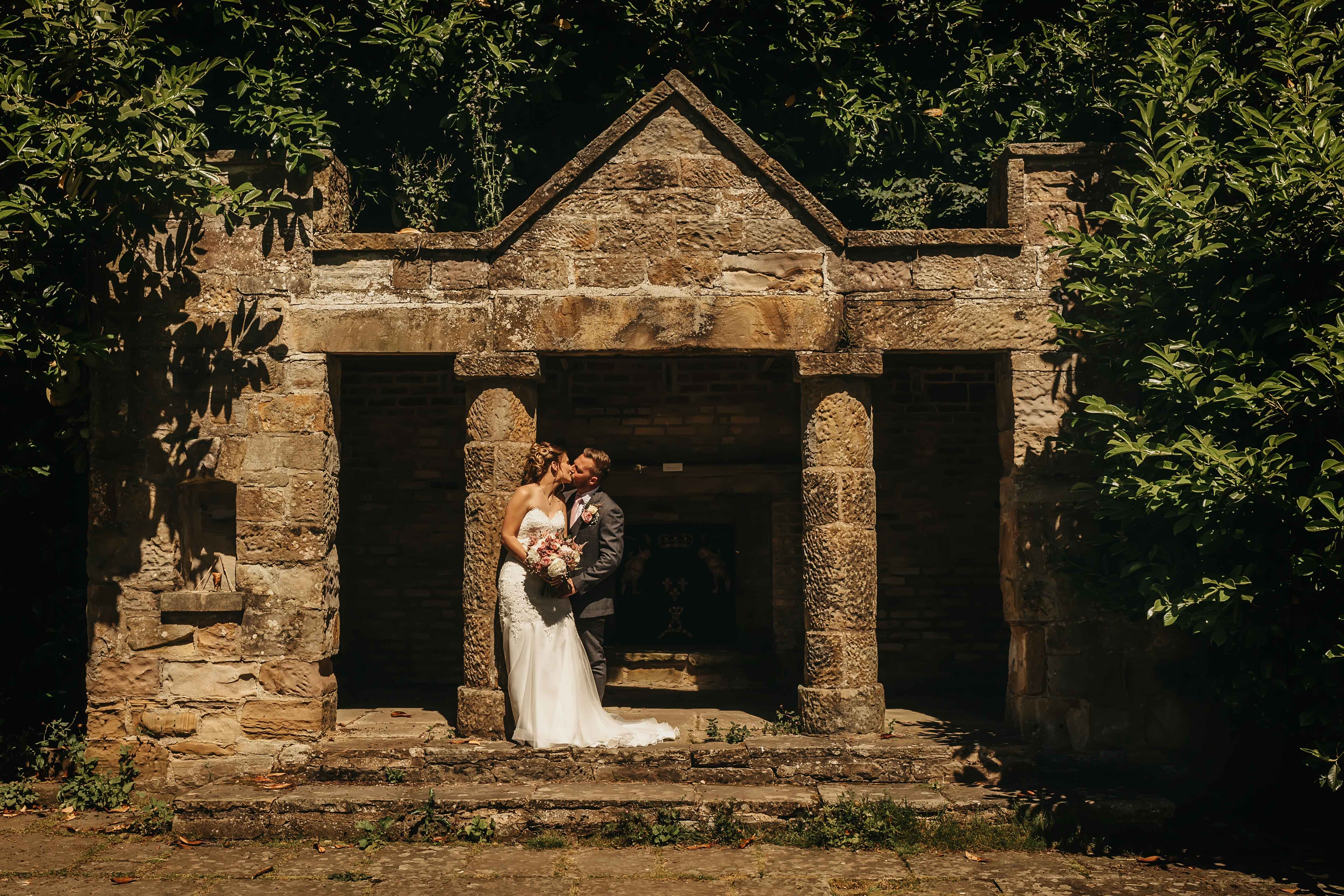 Redworth Hall Hotel, once an imposing stately home, is now an awe-inspiring country house wedding venue. Its entrance wall boasts the hotel name carved in the stone, with two ornate original hand carvings above. No way this place won't leave a breathtaking impression on your guests!
Dating back to 1693, the building has been extended and refurbished, creating a whopping 143 bedrooms and large traditional and contemporary spaces to host weddings. The wedding suites exude elegance and feature galleries from which musicians can play or from which a talented photographer can capture candid photos of you and your guests.
This award-winning place also has spa facilities, so you'll be able to relax before the big day begins. The planning is over; time to hand the reigns over to the incredible team of wedding coordinators and enjoy getting married amongst your friends and family.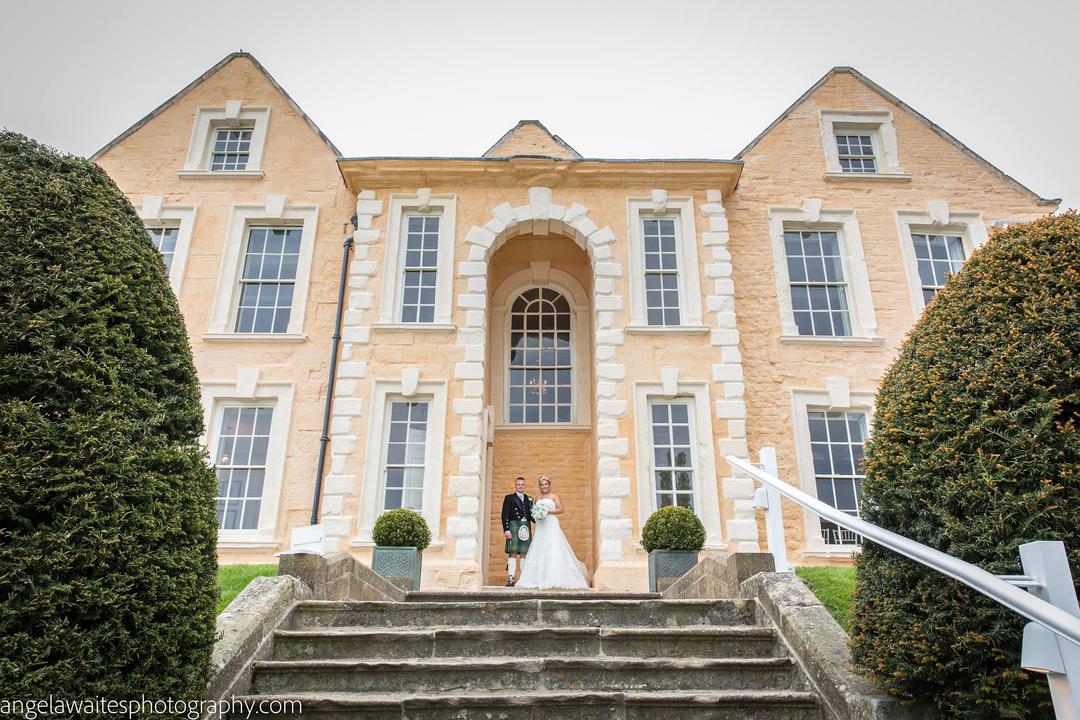 The Talbot and York House, Malton, is a stunning four-star hotel in North Yorkshire and a fantastic place to exchange vows. Originally a coaching inn, the venue is full of character and charm. It comes complete with open fires, a striking refurbished bar, restaurant and lounges, and a sizeable semi-permanent marquee that can host up to 150 people. The impeccable grounds will make a fantastic backdrop to your photos and memories.
The team includes an award-winning chef; rest assured your guests will continue to be impressed as the day goes on, between eating the delicious food and enjoying the wares of the extensive wine cellar.
For your wedding night, consider staying in the Bridal Suite. It is luxurious and comfortable, elegantly styled, and even offers a roll-top bath. The Talbot and York House, Malton, really offers first-class fairytale service!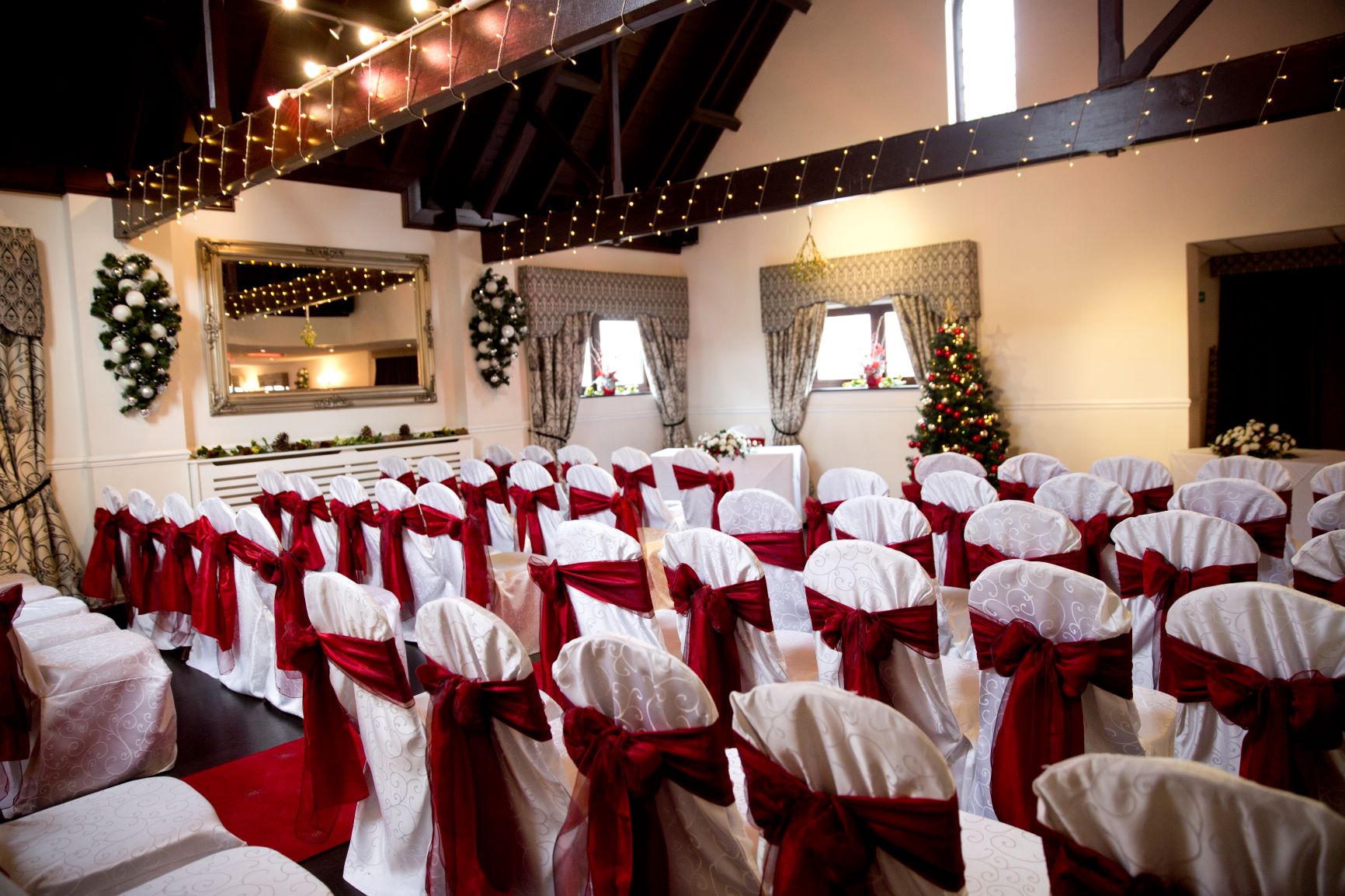 Best Western Plus Ullesthorpe Court Hotel & Golf Club is a large but adorable building. It has cottage stylings on the outside and romantic stone balconies that make you want to say, "Romeo, Romeo, wherefore art though Romeo?" It's surrounded by tall leafy trees and is a picture-perfect venue for your big day.
The country house wedding venue has three different suites licensed for civil ceremonies, each as beautiful as the last. Bask in the daylight shining through large windows. Say 'I do' beneath the high ceiling with gorgeous exposed wooden beams strewn with fairy lights.
If you want a wedding weekend instead of a single day, there are 72 beautiful bedrooms and four luxurious executive suites. Be sure to take advantage of the leisure facilities, swimming pool, steam room, sauna, tennis court and extensive beauty treatments available. You and your wedding party will never want to leave!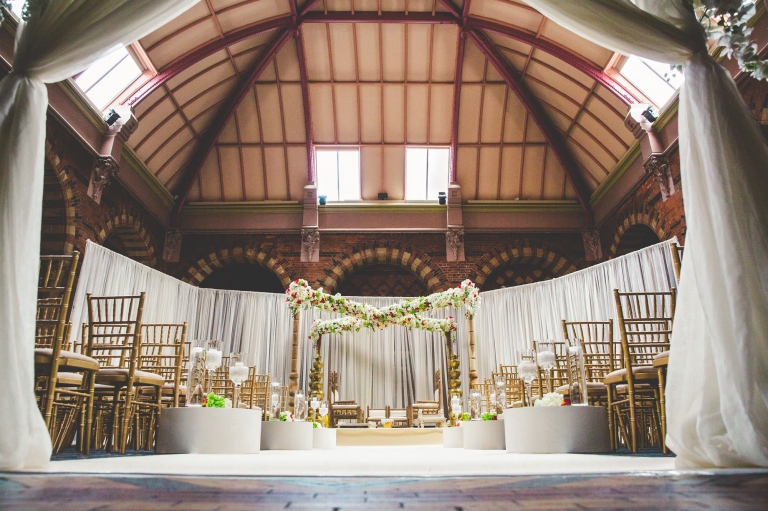 If you want to throw a wedding with not just everyone you know but everyone you've ever met, The Renaissance at Kelham Hall is the way to go. It has a myriad of function rooms and can accommodate intimate gatherings of 50 loved ones to a whopping 1,000 guests beneath the spectacular dome!
I bet we have your attention now, right? Set in Nottinghamshire, this venue is far more than a backdrop for a special day. It's a magnificent Victorian house and landmark, with 42 acres of landscaped gardens and parkland. The building is styled with Victorian-era décor, too, in keeping with its origins. The windows are large, intricate and arched, with stained glass to shine a rainbow on your day. You will be transported back in time, treated like nobility and royalty, all while enjoying the comfortable luxuries of modern life.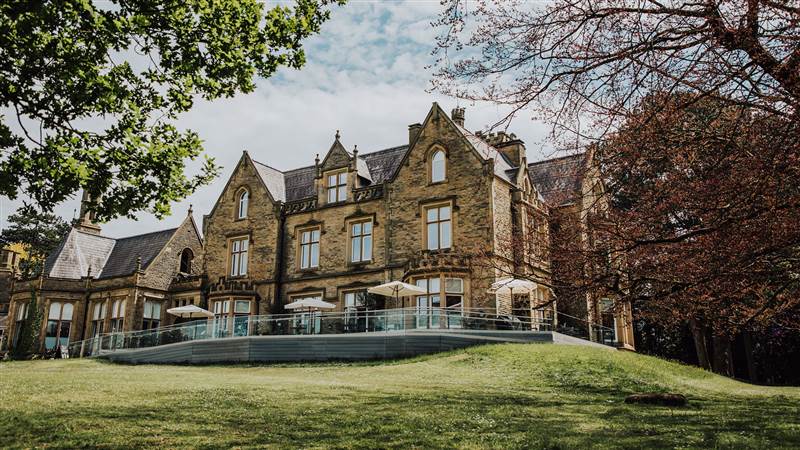 The Greater Manchester area is ready to serve you up a treat with this one. Oddfellows on the Park is an unusual venue but inspiring too. It is perfect for intimate weddings of up to 100 people and is full of charm and character.
Your entire wedding can take place under one roof. Kick off your day with the ceremony in The Parlor Rooms, a striking and memorable space. Follow this with drinks in the adjacent private bar and gorgeous terrace outside. Civil ceremonies and private dining are available for up to 72 guests, while 100 friends and family members can dance the night away with you and your love.
The food, of course, is exquisite. The team of chefs will work with your and the wedding planners to create a menu that is delicious but unique to you and your tastes.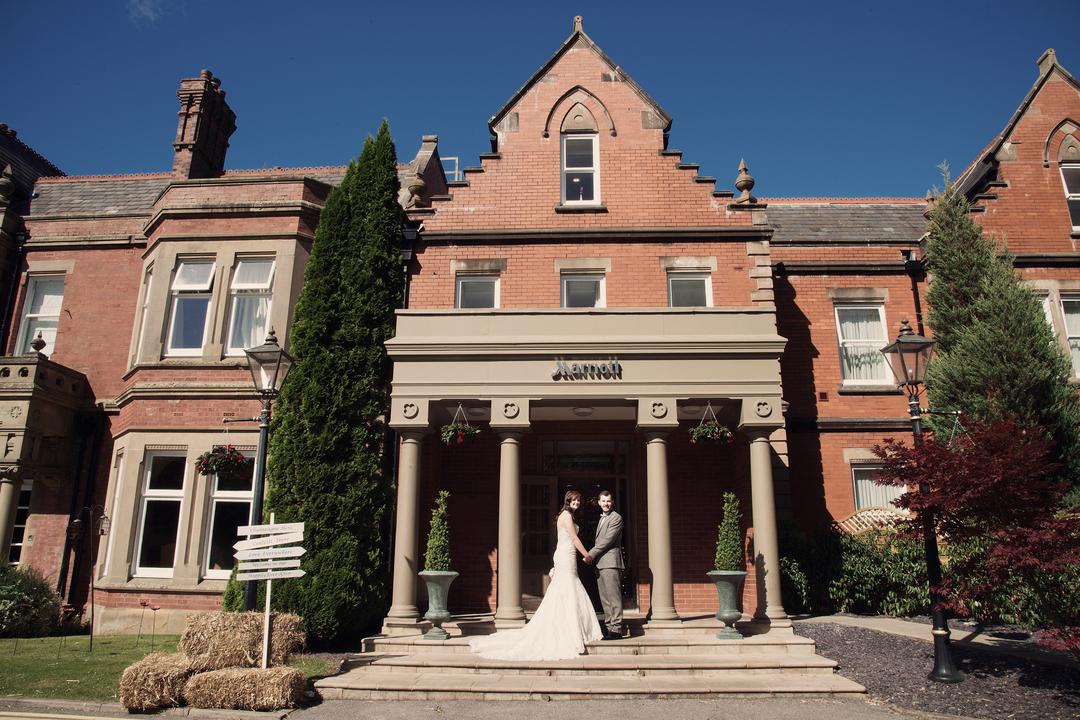 An impressive driveway will take you through woodland in Preston. Along the way, you'll sense what your magical day will entail. The Preston Marriott Hotel was once a Victorian manor home. Now it is a country house wedding venue with beautifully landscaped gardens framing the incredible architecture. The hotel maintains many original external features from 1891. Yet the venue offers modern luxury, with 149 elegant guestrooms and an indoor pool.
The immaculate lawns provide an ideal space to enjoy alfresco drinks with your guests or even lawn games to add a touch of fun!
Inside, the hotel can accommodate 180 people in the Broughton Suite or more intimate groups in The Orangery and Garden Room. No matter which fits your wedding, you're sure to have an unforgettable day in a gorgeous space.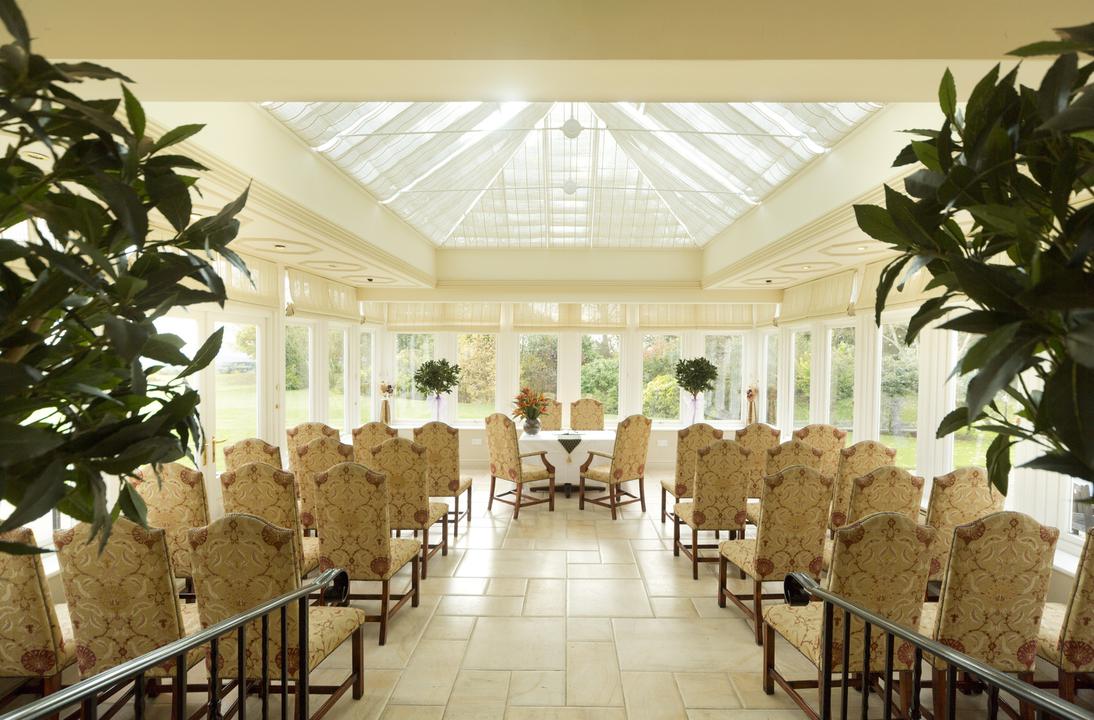 Bradford-on-Avon is the home of Leigh Park Hotel, a delightful country house wedding venue in the Wiltshire area. It has a beautiful walled garden but also its own vineyard, so you know the views will be exceptional!
The Vendange Suite has awe-inspiring interior design throughout and can accommodate 120 guests for wedding breakfasts and 200 for evening receptions. It boasts elegant Georgian-style doors which lead to a patio and stunning gardens.
The superb Conservatoire Vine Restaurant overlooks the Wiltshire Downs and is available for small but no less beautiful weddings.
Outside, the Georgian Gazebo is awaiting your Kodak moments. Alternatively, it's available for outdoor ceremonies. Its stone pillars and arches make for enviable wedding photos, and it's a special place to say 'I do'.
End your special day with an overnight stay in the luxurious four-poster Honeymoon Suite!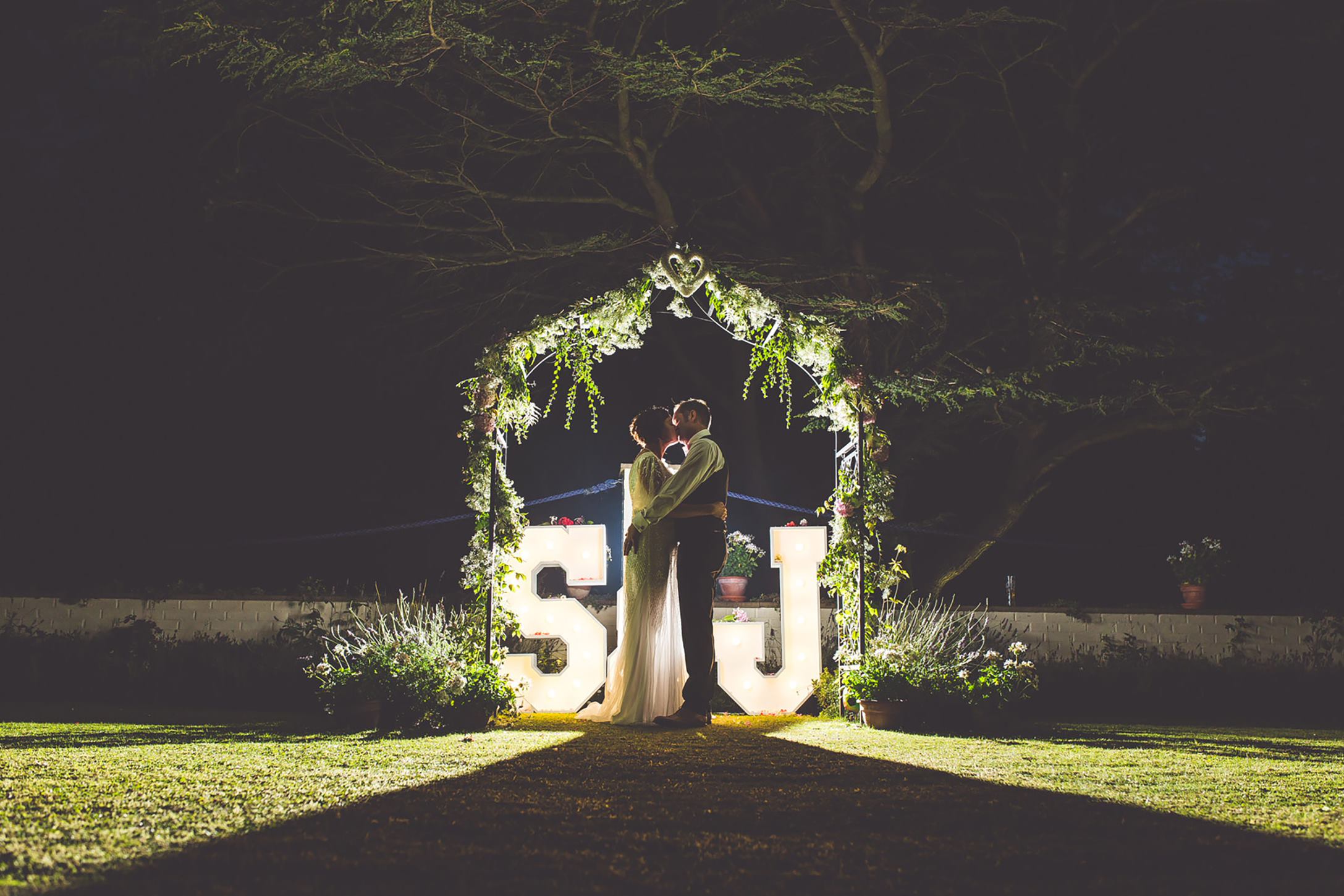 North Norfolk is an Area of Outstanding Natural Beauty, so it is no surprise that it is filled with fabricated beauty too. Chief amongst them is Pheasant Hotel, North Norfolk. This country house has 32 beautifully decorated, comfortable bedrooms, elegant and sophisticated interiors, and a gorgeous landscaped garden. Uniquely, the hotel also boasts Shepherds Huts on a bed & breakfast basis – a memorable stay for some of your guests is sure to be had!
The wedding suites are elegant and simple, neutral in colour scheme and just waiting for you to add your unique touches and make the space your own for a day.
The venue is coast side and quite close to the beach too. This is an excellent opportunity for summer newlyweds to take advantage of the beach for beautiful photos. You'll look beautifully windswept; no fan necessary!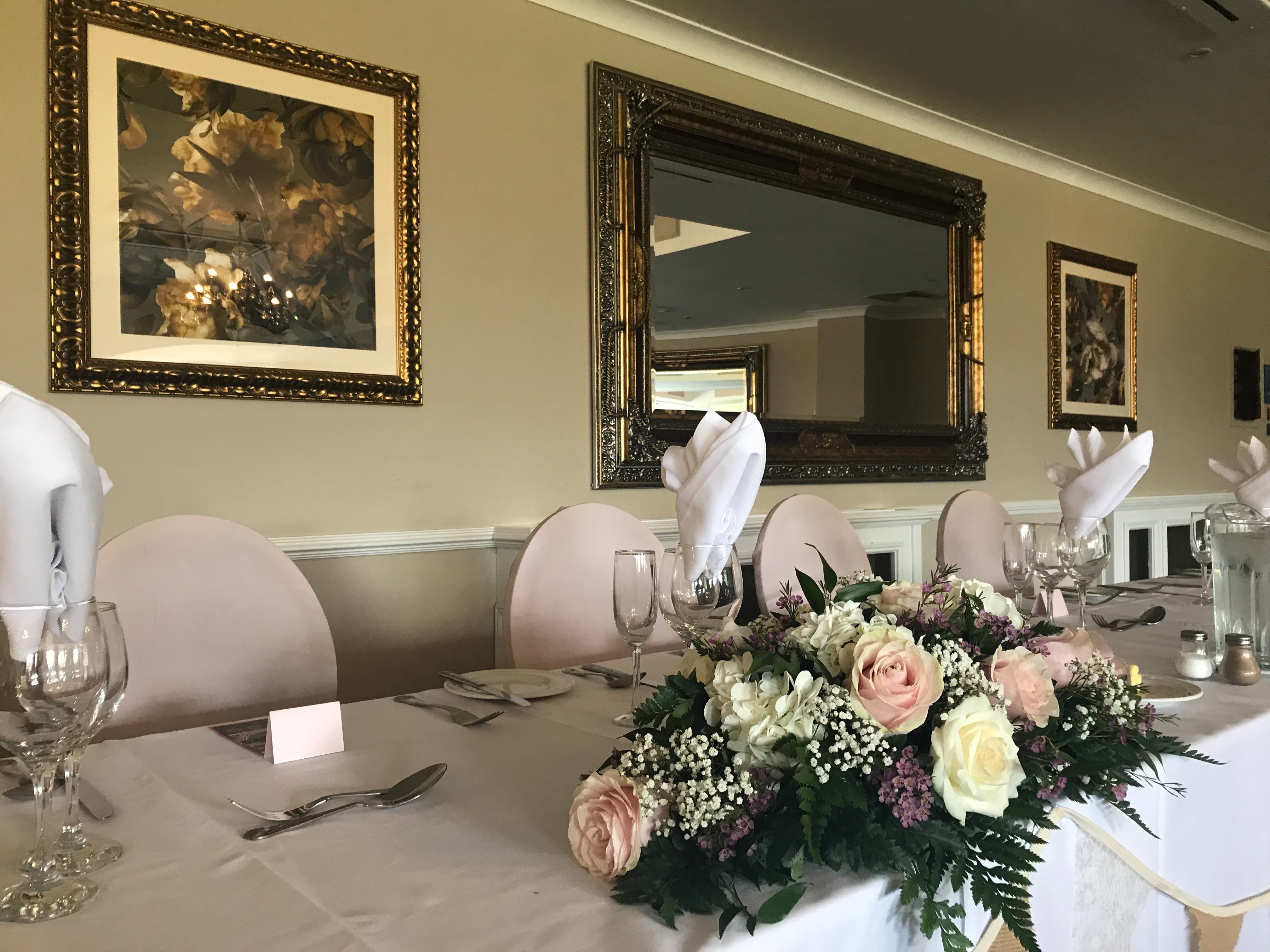 Stone House Hotel is a stunning venue, almost with more glass than walls, so you can enjoy all the natural light Staffordshire has to offer and panoramic views of the lovely patio and gardens.
The newly renovated Princes Suite is softly lit by sparkling chandeliers. It is ideal for wedding breakfasts and evening receptions, accommodating up to 120 people. All your friends and family can easily join you for your joyous celebrations. This suite also has a private bar, meaning your guests never have to leave the party!
The décor is light, bright and elegant. Make the space yours with ease. The event planning team will strive to make your vision come to life. There are three distinct packages on offer, so no matter your guest list size or budget, having your dream wedding here is within reach. And what a gorgeous dream you'll have!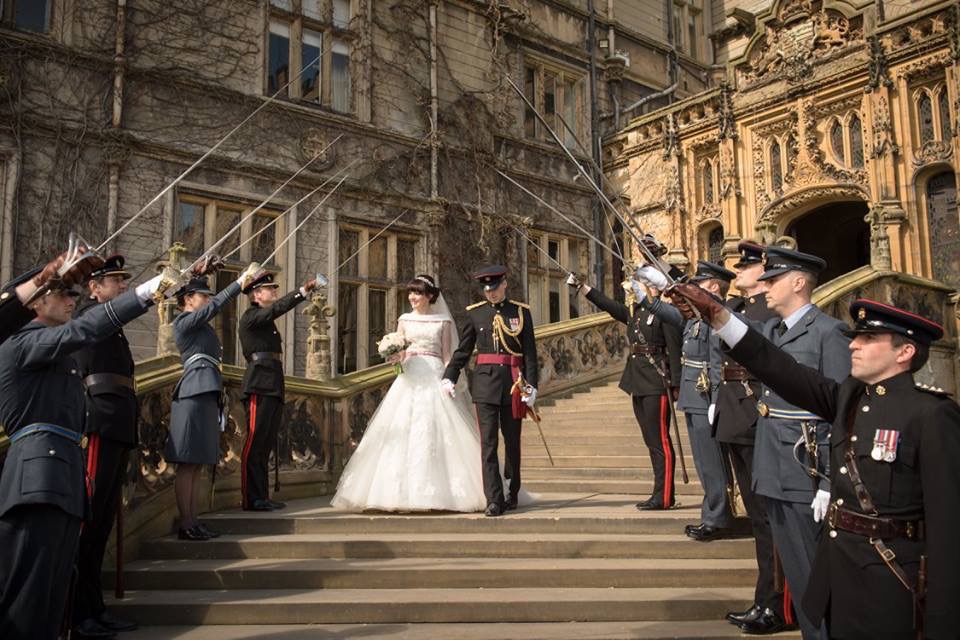 Carlton Towers is a 17th-century hidden gem in Yorkshire. The building needs to be seen to be believed. It's something straight out of a high-budget period film! It's difficult not to be enchanted by it. The historic treasure is surrounded by 250 acres of stunning parkland, and this exclusive-use country house wedding venue can be all yours for a day.
Everywhere you turn, this stately building has something new to reveal. The staterooms are full of grandeur. There is a unique bar tucked in beneath the Minstrels' Gallery. Every step reveals a new photo backdrop! The Venetian Drawing Room is a romantic space in which to say 'I do. The Picture Gallery, adorned with original artworks, is the ideal spot for artistic couples, while the smaller Card Room is perfect for intimate ceremonies.
The dedicated team of wedding coordinators like to say, "You design the day. We make it happen."