No children at weddings they say. They will be a nuisance. If this is one wedding rule you are going to break – be sure to do it in style! These fall-inspired wedding games are great ideas for the whole family to join in. Just be sure to have a member of your bridal party assigned for supervision at all times – well, someone has gotta do it!
Hay-Lined Bowling Alley
Perfectly fitting for a rustic country affair and there's practically no cost involved. Create your very own DIY bowling lanes for a fun-filled reception that is guaranteed to bring out everyone's competitive streak. Match some cute score cards with your wedding stationery and if standard bowling pins are too mainstream for you, opt for butternut squash in keeping with the seasonal atmosphere.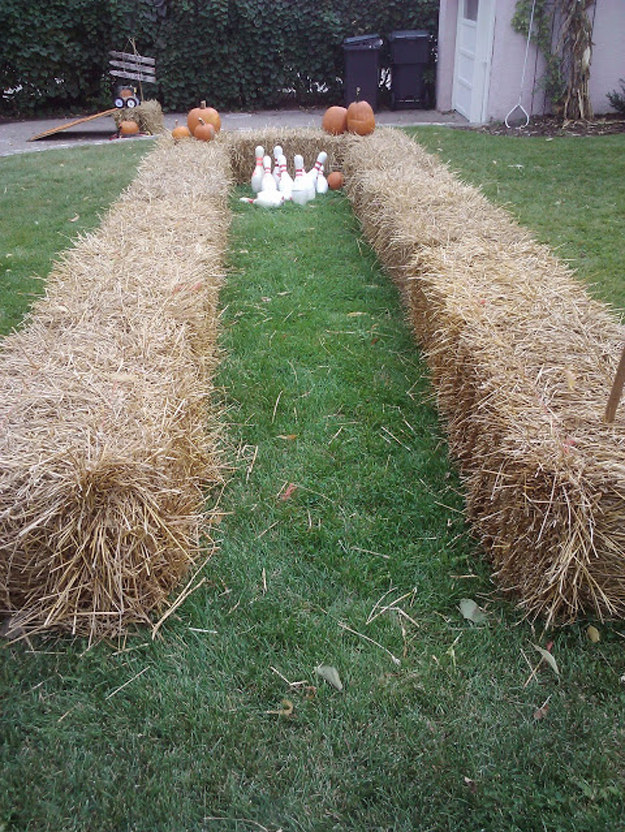 Apple Bobbing
This game never fails to get old and it's also a really cool idea for a kids table plan!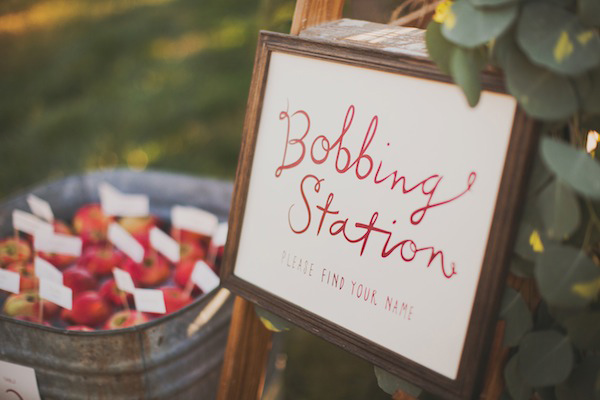 Barmbrack
A must-have for every October wedding. Introduce this Irish Halloween custom to your dessert options on the kiddie menu and capture their imaginations with this ancient folk tale. Used as a method of fortune-telling, hidden charms were baked into this sweet loaf. When sliced and served, those who got the ring would marry within a year, a pea meant you would not marry, the rag symbolized bad luck or poor fortune, the lucky duck who was served a coin would become rich and the stick foretold disputes or an unhappy marriage.
Outdoor Movie & Popcorn
The crunch of popcorn paired with the crisp autumn air is a match made in heaven. Go wild with different fall-inspired flavors at your pop-up station such as cinnamon and toffee. Set-up a makeshift seating area for your outdoor cinema with bales of hay and cosy blankets to keep their little tootsies warm. This is sure to be a welcome distraction while the drinks reception is in full-flow.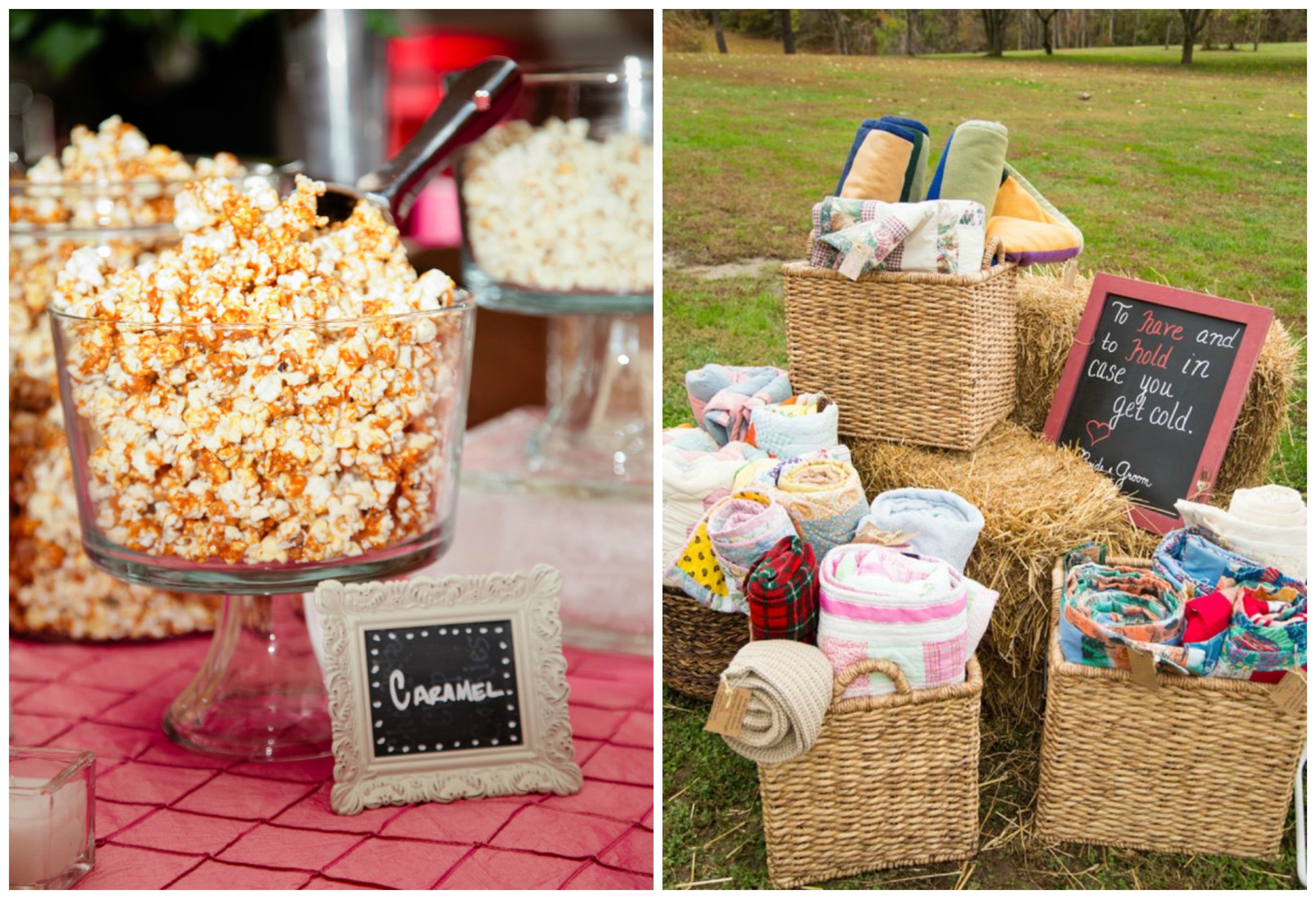 Donut Eating Race
Chandeliers and hanging tealights are set to be among 2016's hottest trends. Put your own twist on this and keep your little VIPs entertained with hanging donuts in the garden area. Choose a large tree with lots of low, cascading branches and hang an array of donuts on long strings of ribbon. Set out clear rules and of course no cheating – that means all arms stay firmly behind their backs!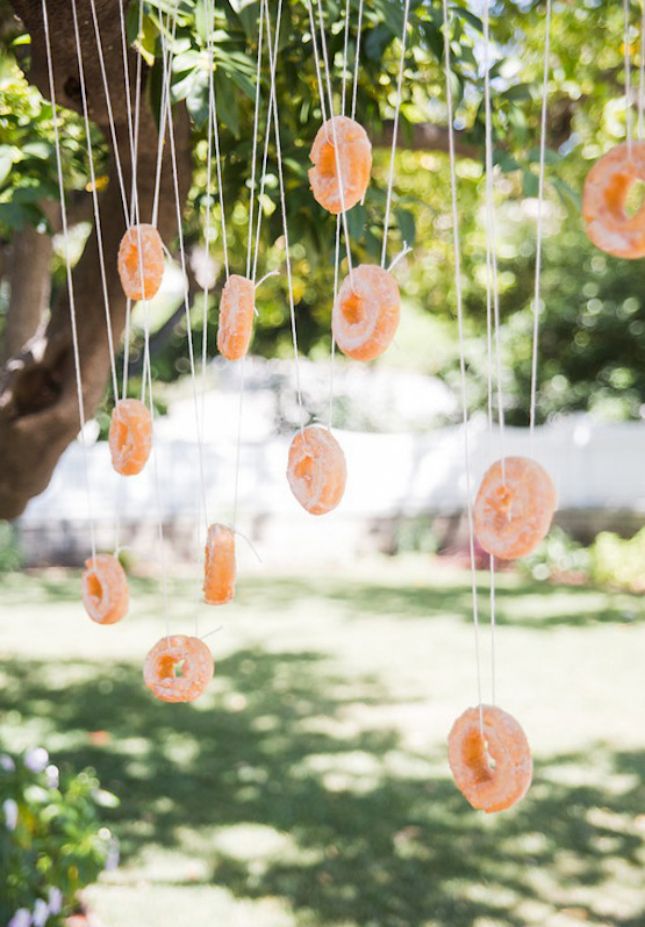 Pumpkin Treasure Hunt
One for the whole party to get involved in. This is a great game if your ceremony and reception is set in a venue with sprawling grounds and secret gardens. Hide mini pumpkins all around the estate, arm your assigned groups with clues and set them loose. Happy hunting!
A Bonfire
This will be so much fun for the little mites as bleary-eyed sleep sets in before bedtime. What better way to top off a magical day than by organising a bonfire – complete with sparklers and s'mores. Don't forget your health and safety obligations and be sure to have a fire extinguisher stashed nearby.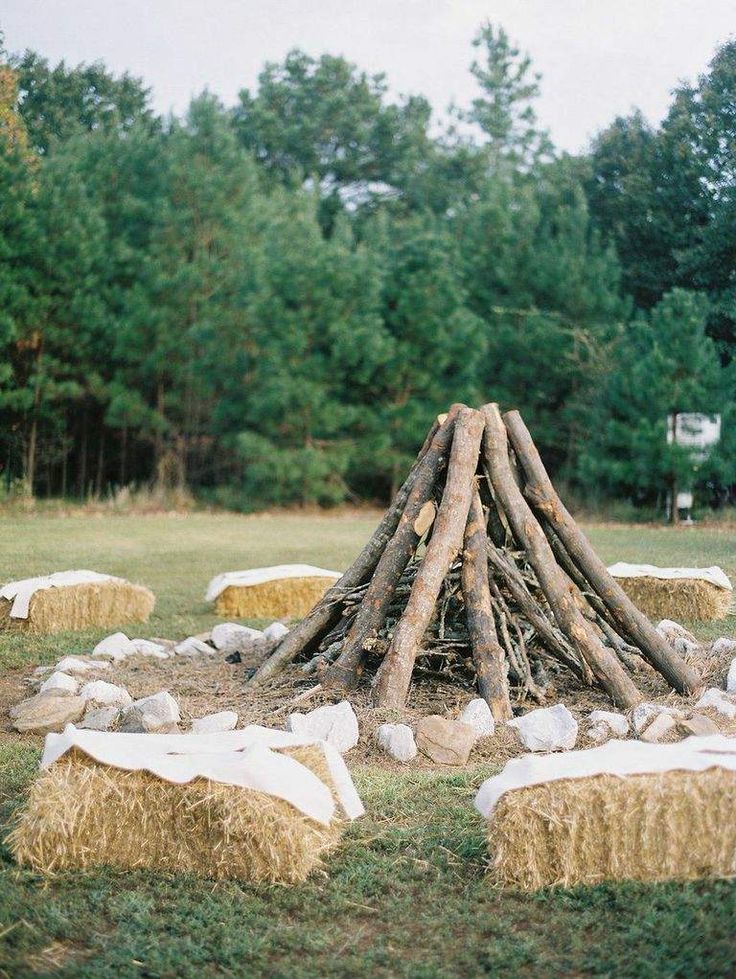 Spooky Pinata
What kid doesn't like a pinata bursting at the seams with sweet treats and delights. The look on their faces will be priceless when it quite literally rains sugar. Hyper-active little monsters might not be a hit with the parents, but hey, at least your wedding will go down in their childhood history as the coolest day ever!
Image Credits Via: Bowling – Bachmans.com; Apple bobbing – Nessa K Photography via Ruffled; Popcorn – Ampersand Photography via Style Me Pretty; Cosy Blankets – Laura Matthews Photography via Style Me Pretty; Hanging donuts – Brit.com; Bonfire – Snippet & Ink.