Pumpkin, spice and all things nice – We are seeing more and more
Halloween-themed wedding decor ideas
, but if you want something different for your Hen Party, then a Halloween-themed evening might be just the thing. 
We're already in love with everything Autumnal and  Halloween, with its unique blend of spooky and playful elements, offers a fantastic theme that will have everyone howling with delight. And if you love dressing up, think about the incredible costume possibilities! It could be a night filled with laughter, eerie enchantment, and spine-tingling surprises.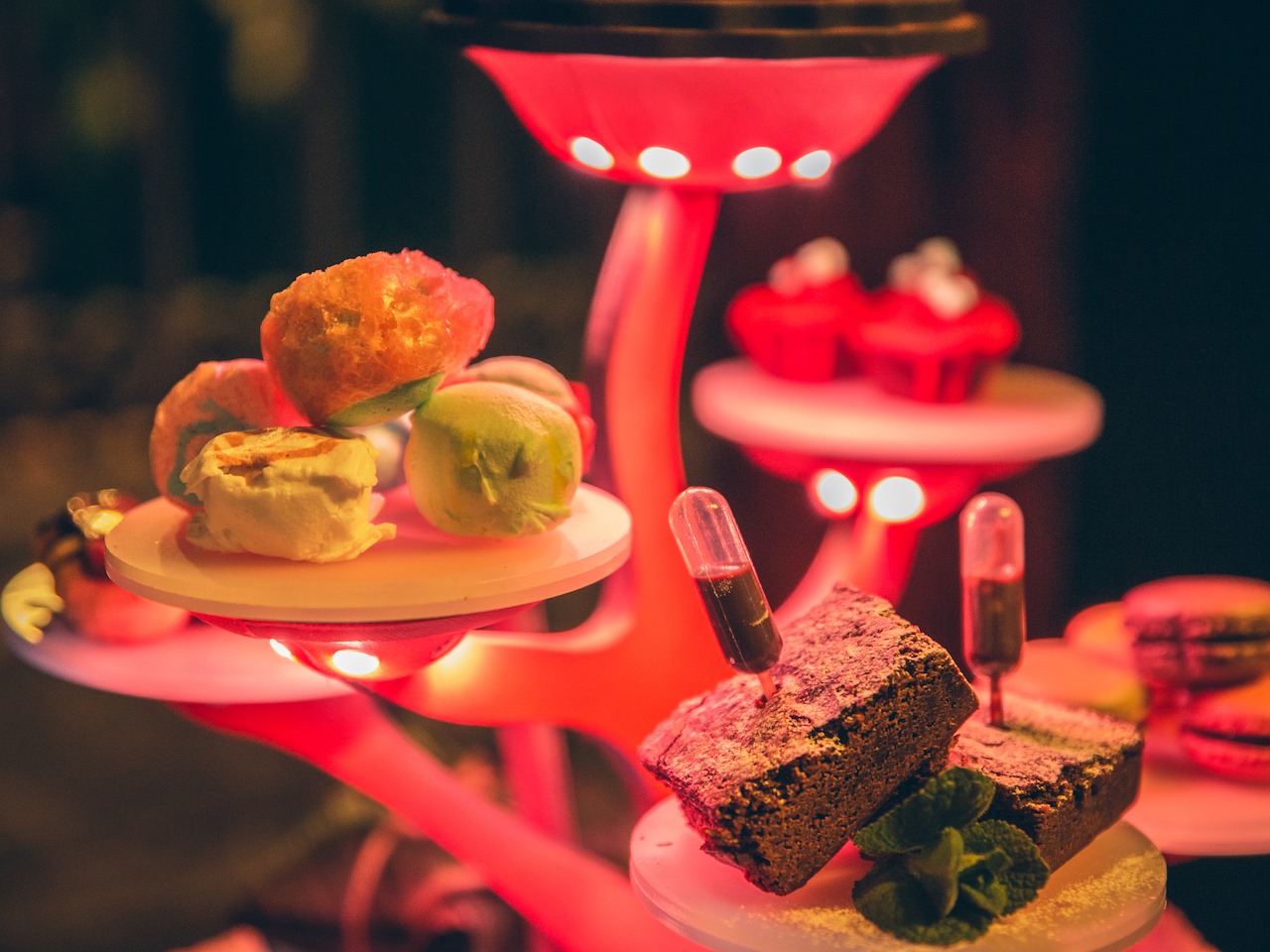 Our trusted guide for this haunted journey is none other than Fizzbox, a leading hen party company. Join us as we explore the top five Halloween hen party activities they say will ensure your last night is a spooktacular one.
Magical Cocktail Making: Step into enchantment at The Cauldron, located in the heart of Edinburgh, Brighton, or London. Here, you'll embark on a magical journey into the world of wizards and witches. Guided by a professional bartender, you'll don your wizarding robe and create quirky, drinkable elixirs with the secrets of molecular mixology. It's quite the spectacle as your cocktails magically transform before your eyes, changing colours, smoking, and bubbling. These cocktails aren't just visually captivating; they're a delicious treat for your taste buds too.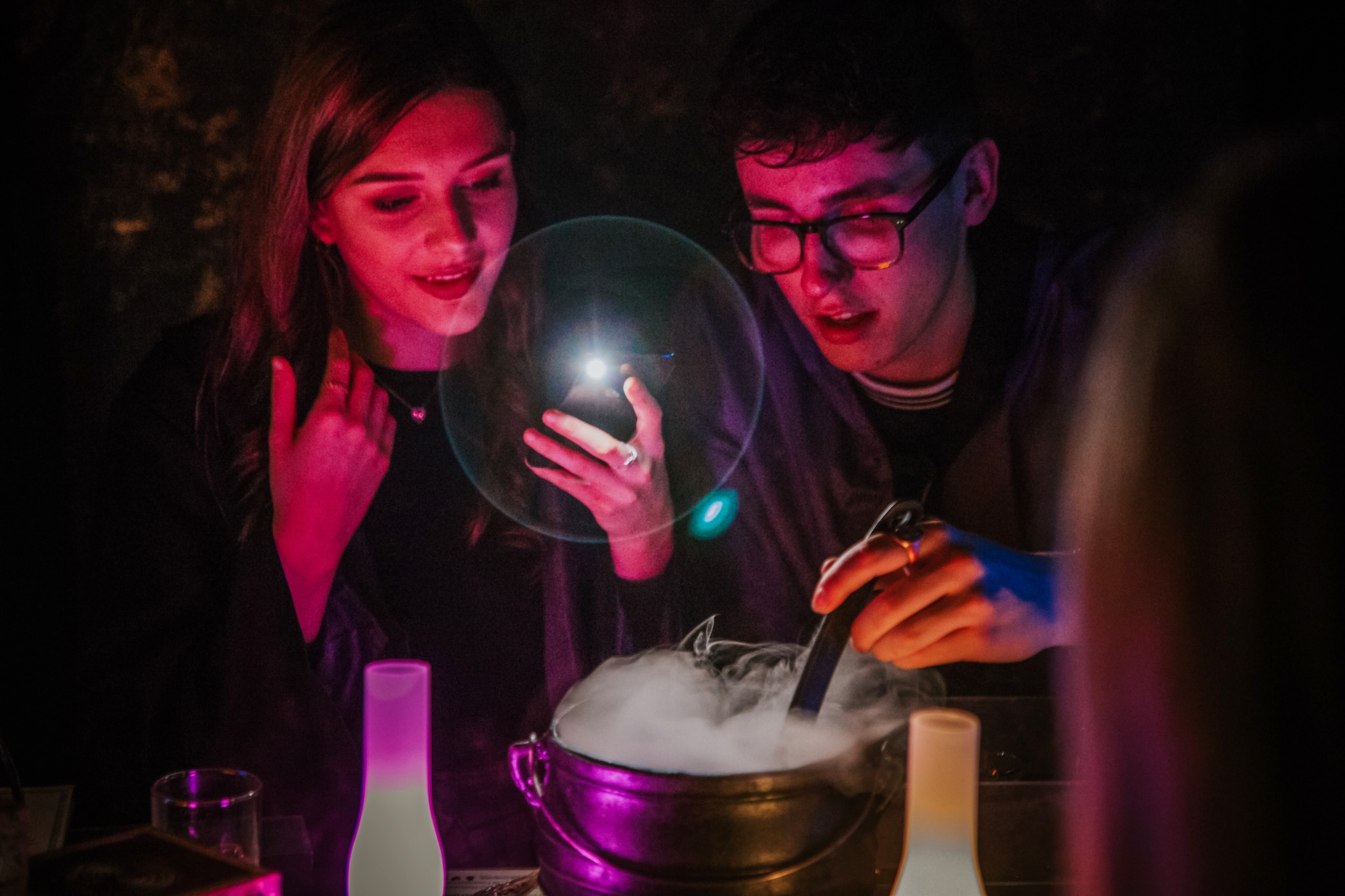 Thriller Dance Class: It's impossible to imagine Halloween night without the iconic "Thriller" song. With your professional dance instructor, you'll learn the dance moves for the iconic routine for a chilling ensemble finale. The choreography will be taught at your group's pace so everyone can join in and have a "thrilling" time. See what we did there?
Wizard Afternoon Tea: Hold onto your wizard hats as you embark on a hands-on culinary adventure armed with a magic wand. Craft two interactive teas under expert guidance, all while diving into the world of molecular gastronomy. You'll savour your magical creations alongside delicious sandwiches, cakes, and scones.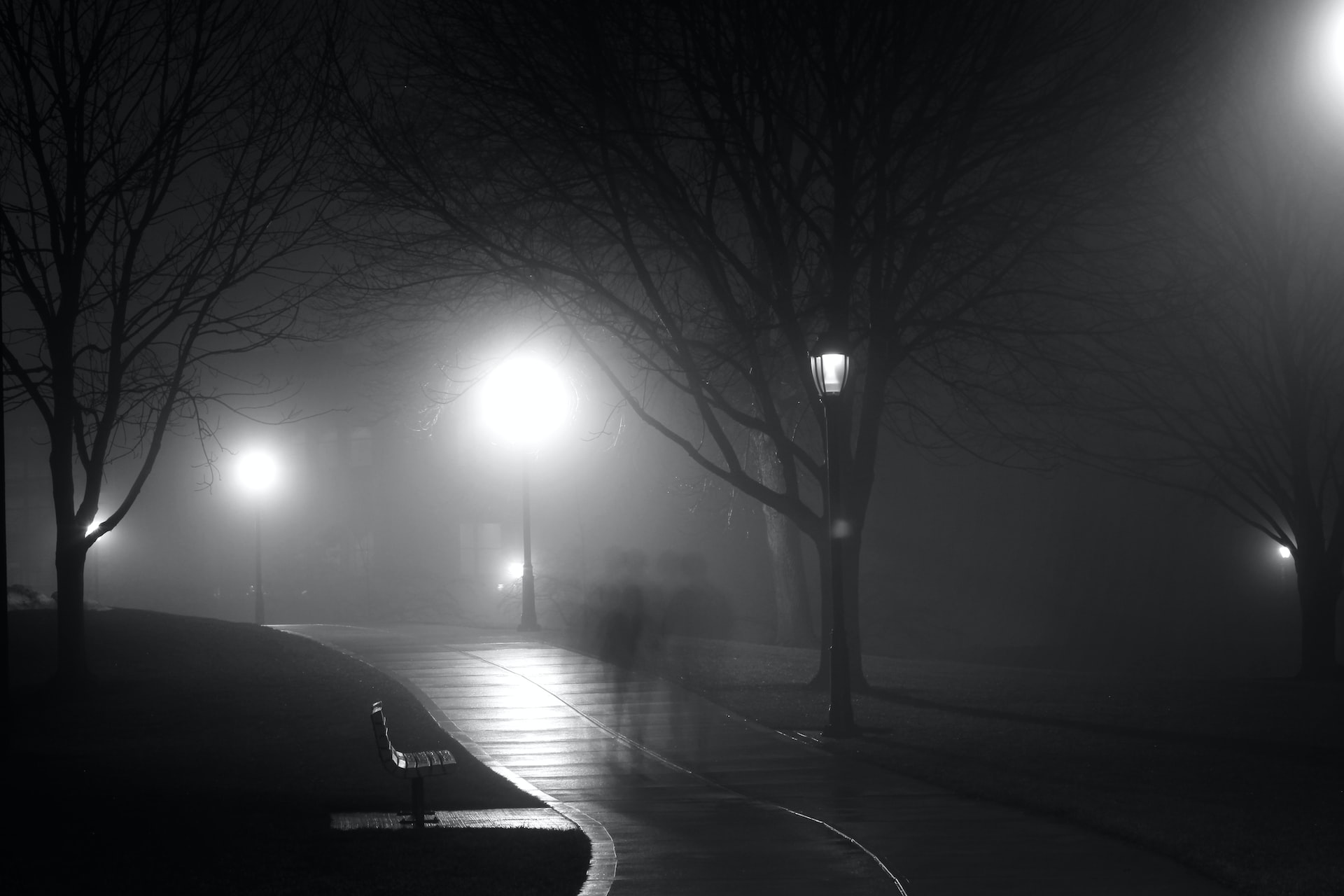 Ghost Tours: Whether you believe in the paranormal or are a sceptic, a spooky ghost tour promises an unforgettable journey through a haunted city. Led by your dedicated guide, you'll explore haunted locales and hear terrifying tales that will make your hair stand on end. This is more than just a tour; it's a theatrical and uproarious adventure.
Emo Bottomless Brunch: Embrace your inner emo with a themed bottomless brunch featuring tasty food, unlimited drinks, and an emo soundtrack that will take you back to the glory days of emo legends like My Chemical Romance, Fall Out Boy, and more.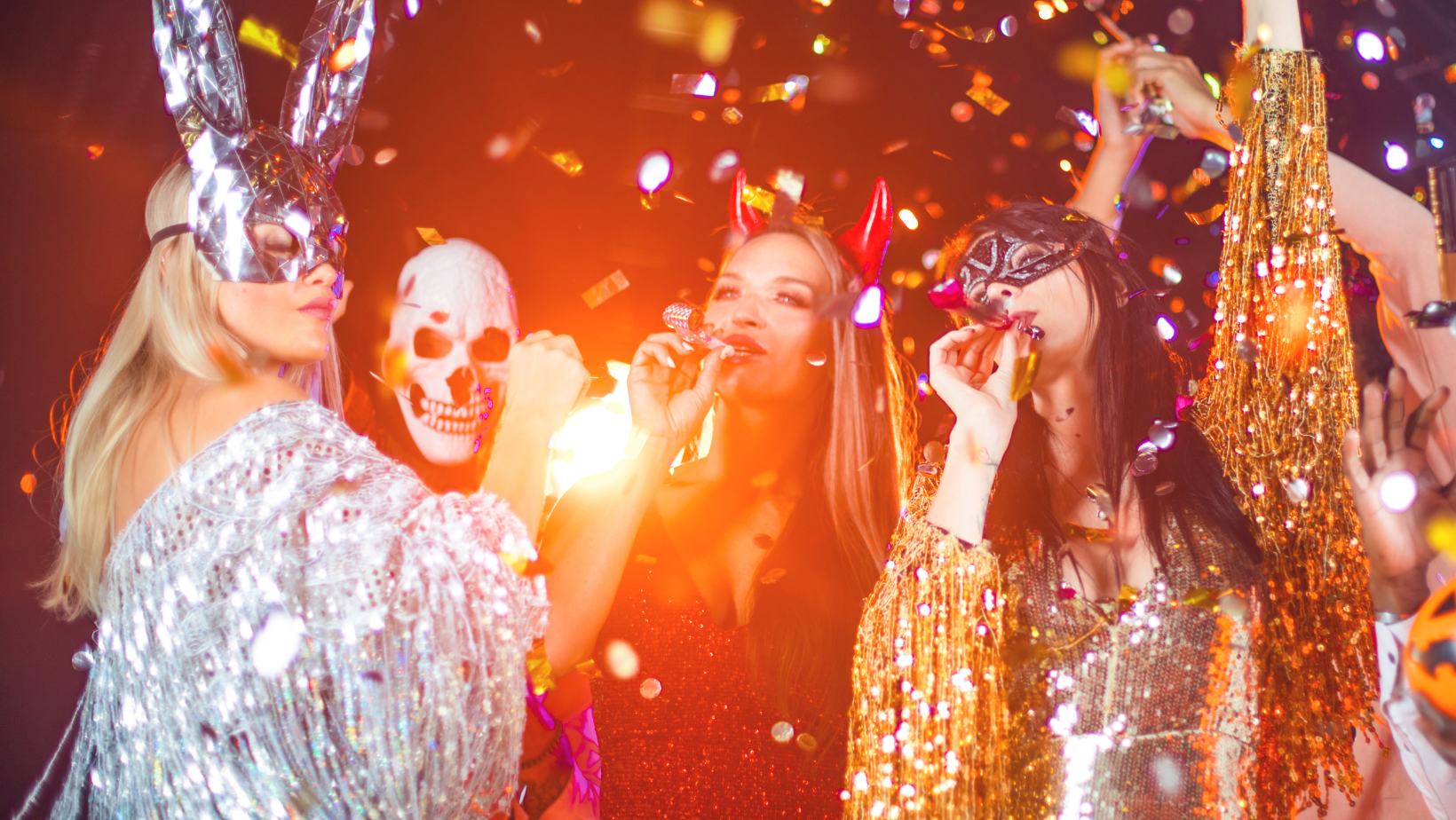 Psychopath's Den Escape Room: Are you ready to embark on a heart-pounding adventure? At AIM Escape Rooms you can immerse yourself in a horror escape game that will leave your hearts racing. The door slams shut, plunging you into a nightmarish world and inside, you'll confront a chilling crematorium, walls stained with blood, and an assortment of gruesome tools. Your hair will stand on end as you feel an ominous presence lurking in the shadows. With an unrelenting countdown clock, you have just 60 minutes to secure your freedom by solving mind-bending puzzles and brain-teasers in this nail-biting race against time.
Murder Mystery: Step into a world of spine-tingling mystery and suspense as you take on the roles of detectives assigned to unravel a sinister murder. Immerse yourselves in an alternate reality filled with intrigue, where you'll assume different identities, working together to decipher clues while avoiding deceptive leads. It's akin to entering a real-life Cluedo game! With talented actors infusing a dose of theatrical flair, your murder mystery experience will come to life with characters who may assist or hinder your quest for the truth. Each of you will be assigned a role – victim, murderer, accomplice, or innocent bystander – putting your skills to the test as you conceal guilt or ensure justice prevails.
SawTopsy: Brace yourself to confront your deepest fears in a spine-chilling horror escape game that will set your heart racing! This bone-chilling challenge takes inspiration from the iconic SAW movie franchise, immersing you and your fearless companions in the grimy depths of a sinister basement. But what brought you there, and who's pulling the strings? With just one hour on the clock, you'll enter a world filled with mind-bending puzzles, concealed clues, and enigmatic codes to decipher, all while a relentless killer lurks close by, showing no mercy. Surviving this ordeal will demand lightning-fast wits and flawless teamwork.
Zombie Experience: Calling all fans of The Last of Us, The Walking Dead, and more! Prepare for an immersive three-hour adventure that transports you to a post-apocalyptic world within an abandoned research facility. Here, your group appears to be the last survivors… or are you? As the eerie moans of flesh-hungry zombies draw near, fear not. Skilled military instructors are on hand at these zombie bootcamps to teach you the art of close combat survival. You'll need nerves of steel as you face off against the undead! Armed with lifelike imitation firearms, your mission is crystal clear: aim for headshots or center mass to eliminate the threat. Miss or hit their limbs, and these relentless foes will continue their relentless pursuit!
Still not convinced? 
Costumes: Halloween is the one time of year when dressing up is practically mandatory. With a Halloween hen party, you and your squad can go all out with spooky, silly, or sultry costumes. It's the perfect excuse to wear that outfit and have some fun.

Creativity: Unleash your inner artist and crafty genius to create unique decorations, costumes, and spooky cocktails. Bond with your bridesmaids and bridesmen over DIY decoration skills.

Themed Activities: Halloween-themed activities, such as pumpkin carving, apple bobbing or floury grape, will keep the energy high and the laughter flowing throughout the night, ensuring a frightfully fun experience for all.
And if you're still seeking a spooky venue for your wedding day – check out our historic venues throughout the UK. You might just find the venue of your dreams.