Breaking Tradition: Mid-Week Weddings Increasing In Popularity – And we love it!
Arranging a mid-week wedding, which takes place on a day other than the traditional weekend dates of Friday, Saturday, or Sunday, can offer several significant benefits. While weddings are traditionally held on weekends, more and more couples are opting for mid-week celebrations. Overall, it can be a cost-effective and memorable option for couples looking to create a special wedding experience.
Our 2023 Ultimate Couples Survey revealed Saturday continues to be the most popular day to wed in the UK, with Friday being the top choice with 19% of couples, down from a pandemic high of 21%. However, over the past three years, we've seen an increase in the popularity of Thursday weddings.
In this blog post, we'll take a look at some of the advantages of having a mid-week wedding.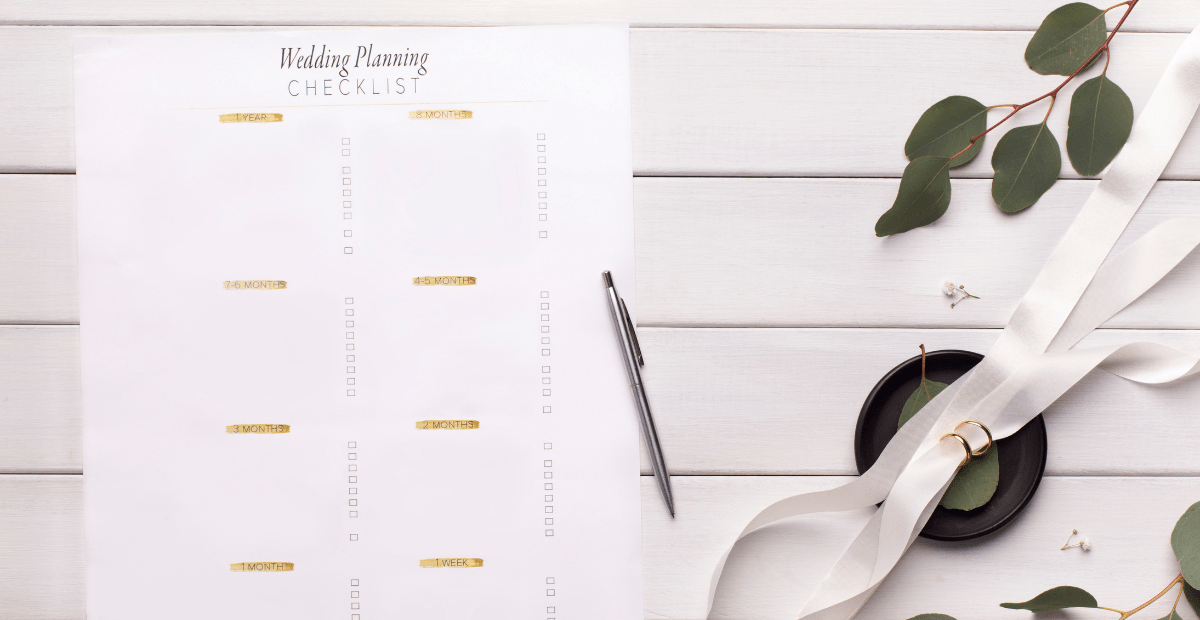 Cost Savings
One of the most significant benefits of arranging a mid-week wedding is the cost savings. Couples with a tight budget may find that hosting their wedding on a weekday can result in substantial savings, particularly in venue fees. Venues and vendors often have less demand on weekdays compared to weekends, which allows them to offer discounted rates for mid-week weddings. This can be especially appealing for couples on a budget who are looking to cut costs without compromising on the quality of their wedding celebration. The savings from discounted venue fees can be significant and can be allocated to other aspects of the wedding, such as decor, food, or entertainment.
Additionally, mid-week weddings can also save money for guests. Depending on the location of the wedding, travel expenses for guests may be more affordable on weekdays. Airfare and hotel rates are often lower on weekdays compared to weekends, as the demand for travel tends to be lower during the week. This can be especially beneficial for guests who may have to travel from out of town to attend the wedding, as it can help reduce their overall expenses.
However, careful planning and communication are vital to ensuring that all necessary arrangements can be made and that guests can attend the wedding without disruptions to their weekday commitments.
View upcoming Wedding Fairs in the UK.

More Availability
Another significant advantage of planning a mid-week wedding is the increased flexibility and availability when it comes to choosing a wedding venue and vendors. As weekends are typically popular wedding days, wedding suppliers tend to book up quickly, sometimes even a year or more in advance. However, with a mid-week wedding, you are more likely to have more options and greater availability.
Having more choices for your dream venue and suppliers can be a significant benefit. You may have a better chance of securing your first-choice venue or vendors for your desired date, which can be more challenging to achieve on weekends. This flexibility can open up possibilities for unique and non-traditional wedding venues that may not be available on weekends, such as museums, art galleries, or historic landmarks. This can add a sense of novelty and creativity to your wedding, making it a truly memorable experience for you and your guests.
In addition to increased availability, the cost savings from discounted venue fees for mid-week weddings can also free up the budget for additional wedding extras that you may have been dreaming of. For example, you may have more funds to allocate towards personalised decorations, upgraded catering options, unique entertainment, or other special touches that can elevate your wedding celebration to the next level. This can allow you to customise your wedding to your preferences and make it truly reflective of your personality and style.
Take a look at some of our top UK venues here.

Less Stressful Planning
Planning a mid-week wedding can shorten the overall planning timeline due to venue availability, allowing couples to get married sooner than they would be able to with a traditional weekend wedding. This can be particularly appealing for couples who are eager to tie the knot without a long engagement period. By choosing a mid-week wedding, you may also have an easier time booking vendors and securing the details of your big day. This can be a major stress reliever!
Another advantage of arranging a mid-week wedding is that it may be less stressful for guests regarding travel logistics. With less demand for travel on weekdays, there may be less traffic on the roads, making it easier for guests to reach the wedding venue without delays or congestion. This can contribute to a smoother and more enjoyable experience for guests, reducing the stress and hassle associated with travel.
However, it's worth considering that hosting a mid-week wedding may not be feasible for all guests, particularly those with work or other commitments during weekdays. It's important to communicate the wedding date well in advance to allow guests to plan accordingly and make necessary arrangements.
View some of our top UK vendors here.
In the end, the decision to plan a mid-week wedding comes down to personal preference and priorities. While it may not be the traditional choice, it can offer many benefits and create a memorable experience for everyone involved. With cost savings, more availability, an intimate celebration, more time to plan, and a unique experience, a mid-week wedding can be a memorable and special event that you and your guests will cherish forever. So, if you're considering a mid-week wedding, don't be afraid to go for it! Are you planning a mid-week wedding? We'd LOVE to hear from you. Tag us on Instagram, TikTok, Facebook or Twitter.

If you work in the wedding industry, make sure to get your hands on our 2023 Wedding Industry Report. This vital resource offers valuable insights into the constantly evolving world of wedding planning and showcases the latest trends and preferences of couples. Download your copy now to stay up-to-date with the top trends for this year. Get your copy here.
Follow us on Instagram to see daily and weekly posts and stories or keep up with us on Facebook