Bridesmaids, your best friends, your sisters, your cousins. You love them, you want them with you as you exchange vows, but what do you do when it comes to choosing their dresses. Doubtless it's going to be hard to keep everyone happy with differing ages, body types, skin tones and tastes. 
These are your closest girls, and you want them to enjoy your day too, and not feel uncomfortable in their outfit. There's enough work in planning a wedding without bringing so many differing opinions together. If you're lucky, you've chosen a colour that suits everyone, and dress that causes no arguments.  It's not always possible to find just one dress that looks equally gorgeous on each of your bridesmaids like these below. In reality, giving your girls a bit of choice in the matter can go a long way to a stress free shopping experience.  Just make sure they know you have the final say!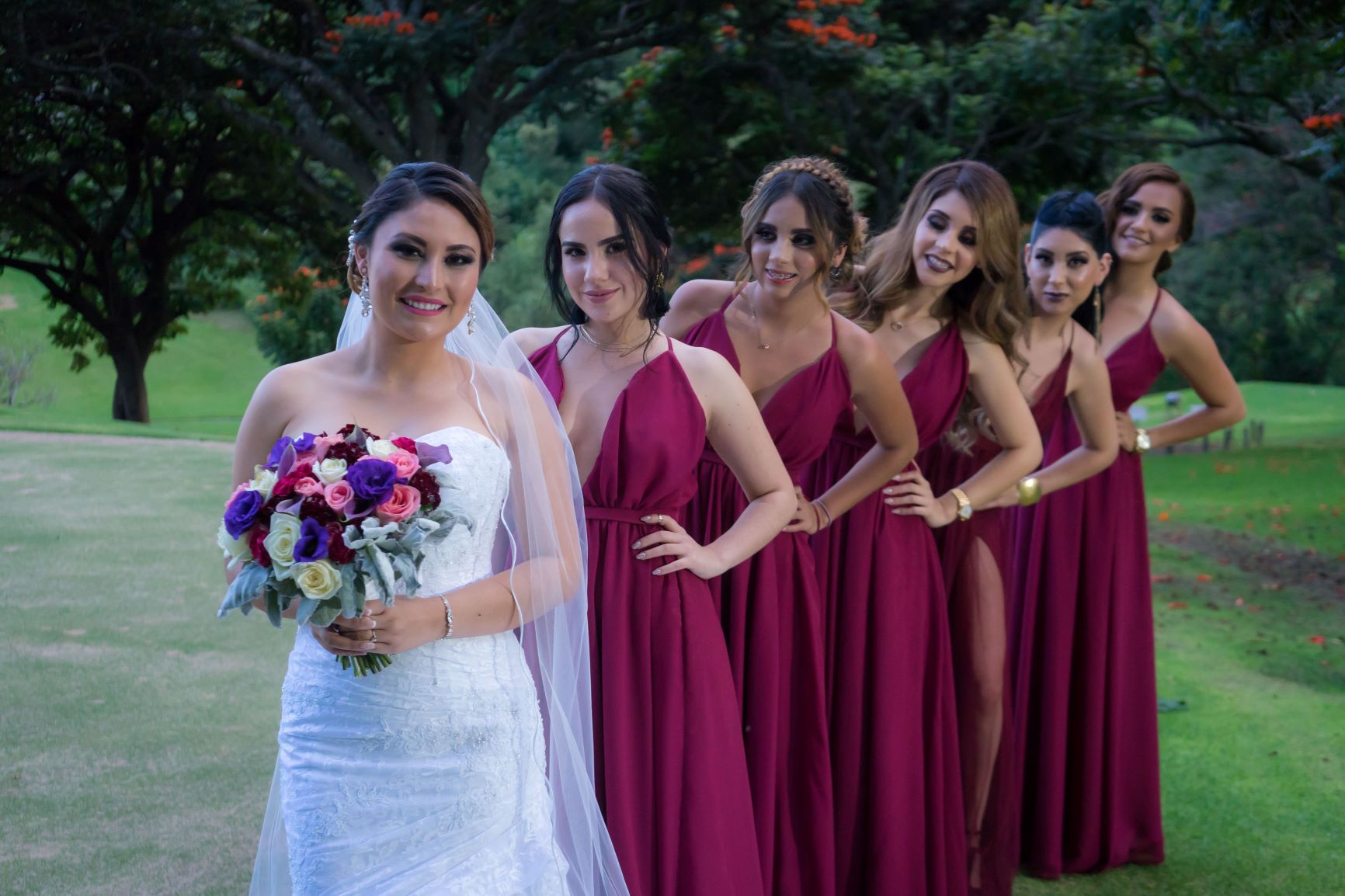 Photo by: Becerra Govea
Here's three stress reducing options to consider:
1. One colour, many looks
Choose a different dress for each of your bridesmaids with one or more common features to create cohesion:
Using the same material, in the same colour, this designer created individual age appropriate looks.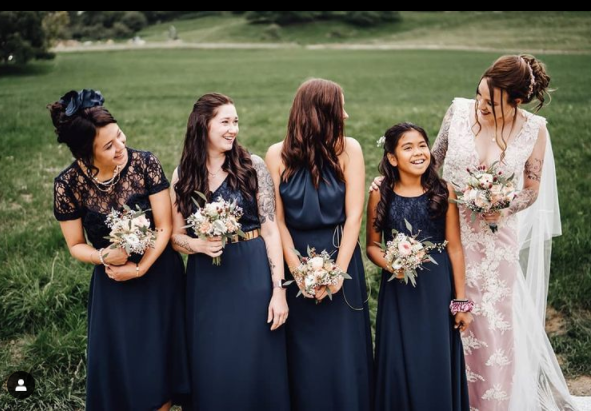 Varying lengths and styles worked a dream in a shimmering gold for this beautiful bunch, captured by photographer Dasha Dean
2. Same dress different colour
If you have fallen in love with one dress, why not spice things up by choosing a different colour for your bridesmaid? Find something to suit their colouring and personality. It may not seem it but these bridesmaids, are in fact wearing the same dress – a multiway bridesmaid dress! Each tied in a different way to suit the wearer, in a shade to suit their skin tone, but appearing in the same fabric, creating a uniformity.
Photo Credit:  Atelier2b, Toulouse
This bridal party is wearing the same beautiful floral top gown but in varying spring shades, perfect for individuality and the outdoor wedding.
Photo Credit: Gelique Online
3. Different Dress, Different Colours
Look at these stunners in fab colours and styles!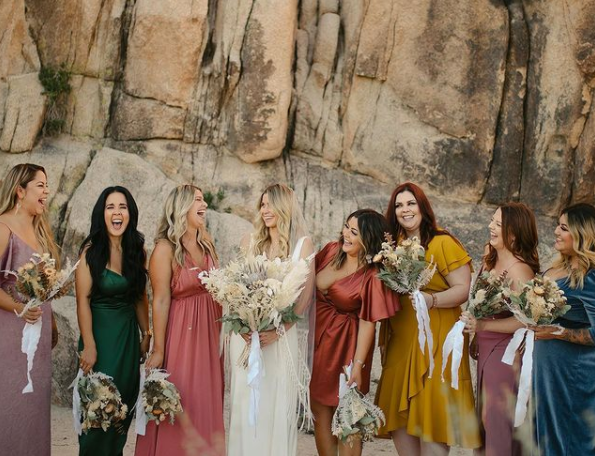 Photo Credit: Lytle Photo
And these: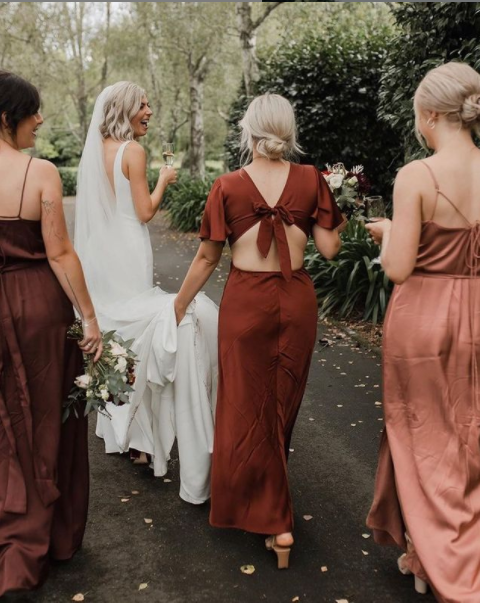 Photo Credit: Jordan Alexandra Reid
And finally, these beauties: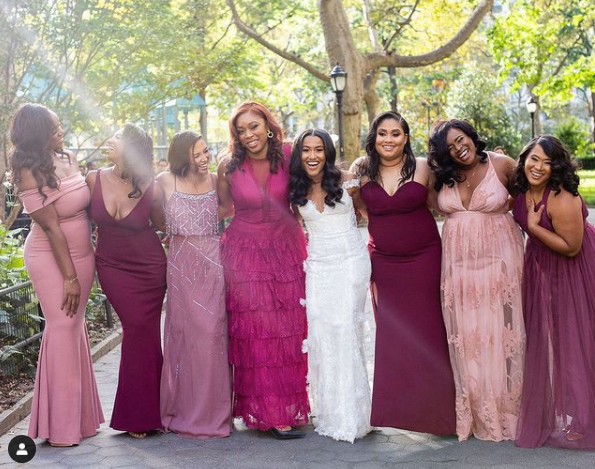 Photo Credit: Petronella Photography
Go on have some fun with your girls trying on ALL the dresses.