If you're looking for a highland wedding venue surrounded by some of the UK's most beautiful, natural and rugged scenery, look no further than Edinburgh and The Lothians. This compact and connected area boasts some of Scotland's most picture-perfect backdrops. East Lothian has 40 miles of stunning coastline and beautiful beaches. In contrast, Midlothian has the beautiful parkland of Dalkeith Country Park. West Lothian is where you'll find your fairytale castle venue. Edinburgh isn't just Scotland's capital city but the cultural and historical hub of the country. Here are Edinburgh and The Lothians' six must-see wedding venues – you're sure to find the venue of your dreams amongst these highland gems.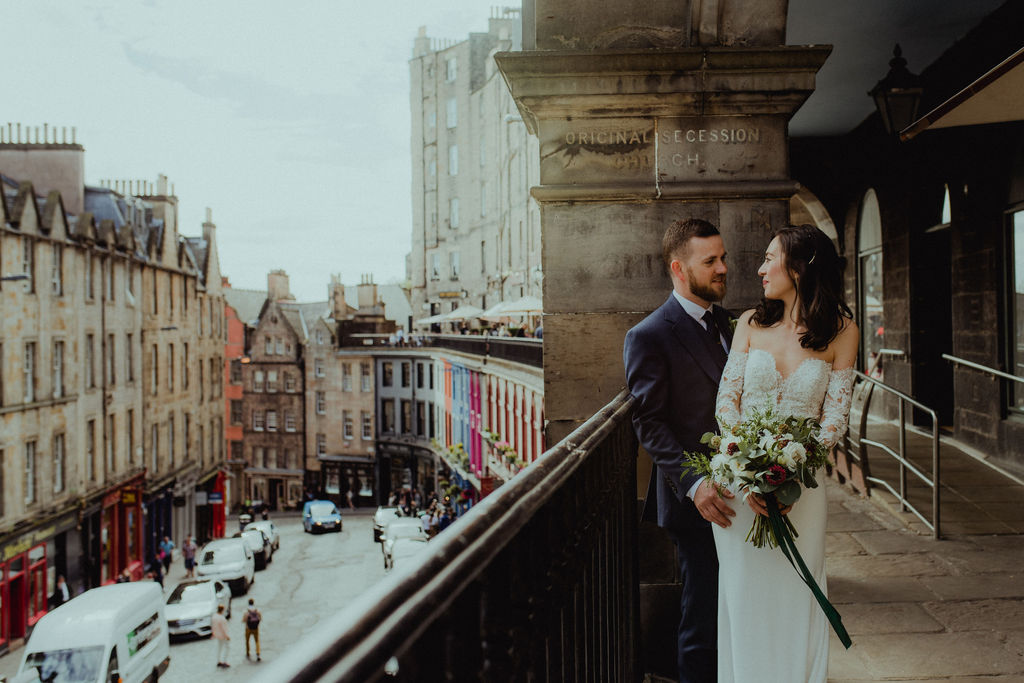 Riddle's Court offers couples a touch of royalty right in the heart of Edinburgh. This stunning building has an air of history, enhancing the romance and intimacy of any wedding. Voted Edinburgh's Top Rated Venue in 2021, Riddle's Court boasts captivating high ceilings, a series of picturesque rooms and romantic courtyards.
Newly-wed couples are encouraged to extend their stay in the luxury honeymoon suite, aptly called The King's Chamber. King James VI once hosted a royal banquet there in the 1590s, don't you know?
This stunning wedding venue is a short walk from both the Royal Mile Registry Office and St Giles Cathedral, so no matter your ceremony venue choice, Riddle's Court is close. However, if you'd prefer your entire wedding day to take place under one roof, these trusted professionals are just the people to make it happen in this historic city venue.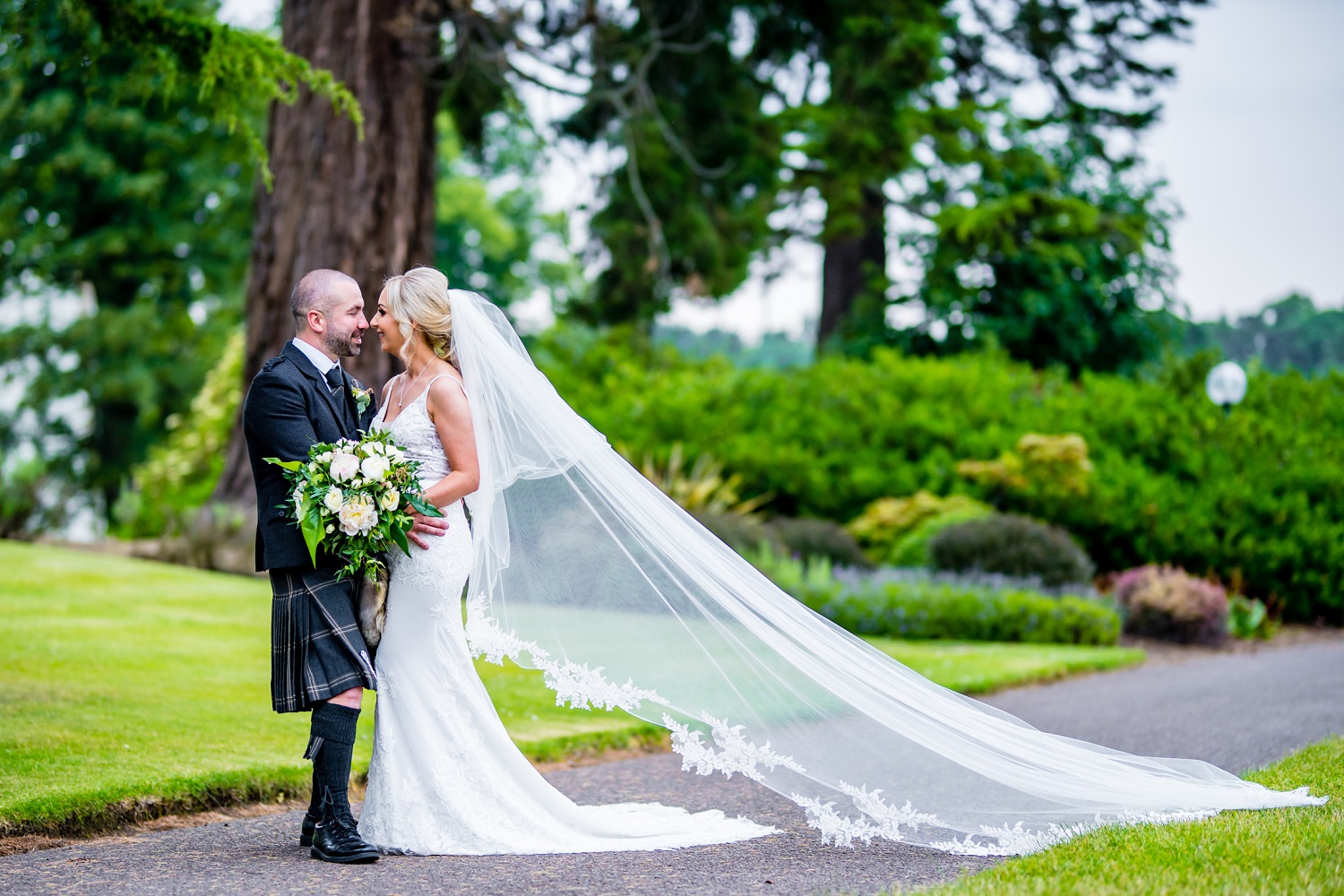 Is there a diverse and inclusive venue on your wedding to-do list? Look no further than Scotland's Dalmahoy Hotel & Country Club. This countryside venue and its incredible staff will help you celebrate your wedding day your way; from traditional white weddings and humanist services to civil ceremonies and same-sex partnerships, they are proud to host your nuptials.
And what a place to say 'I do'. This luxurious 100-acre wedding venue is nestled amongst a thousand more while just 20 minutes from the city of Edinburgh. Inside, couples have a choice of modern areas and historic period spaces dating back to the fourteenth century in which to experience their dream wedding day. If you and your loved ones wish to extend your stay, there are even a few lovingly manicured golf courses to play. There is something for everyone here on this beautiful manor estate.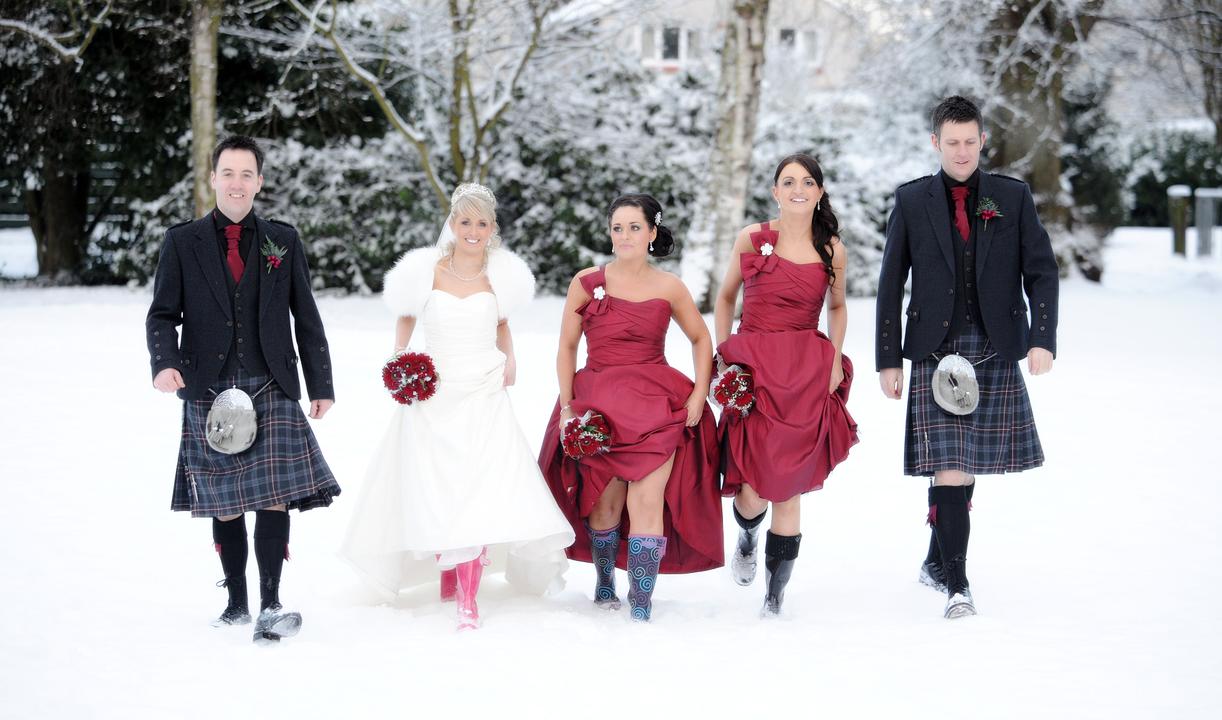 If a grand garden wedding is your dream, but your back garden lacks a little lustre (and space), Keavil House Hotel should be top of your viewing list.
This majestic venue sits atop 12 acres of extensive and beautifully landscaped gardens. It's the perfect place to create a wedding photo album you'll admire for decades. Your guests will adore a welcoming drinks reception on the lawns too, surrounded by flowering trees or a blanket of snow.
And if the rain tries to dampen your day, it will fail. Inside the historic 18th-century country house, you'll find an elegant interior, combining classical and contemporary styles to make your day memorable.
Keavil House Hotel has the scope to offer you and your partner a day to remember, all under one roof; enjoy your marriage ceremony, wedding breakfast and reception in relaxation, thanks to the skilled and attentive wedding coordinators.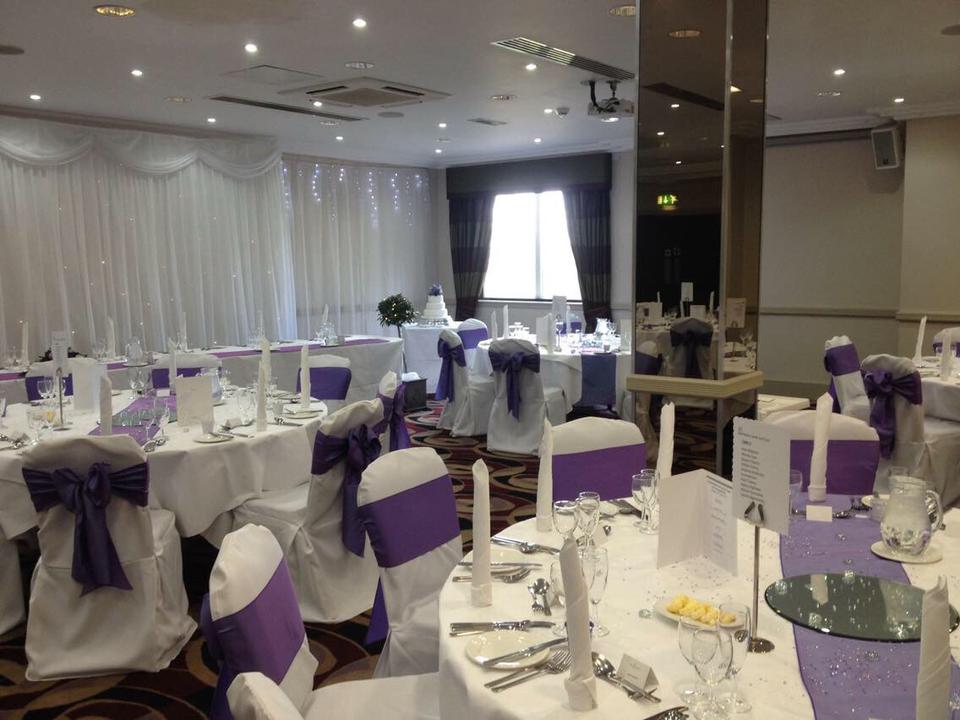 If you've always dreamt of a lavish and beautifully elegant soiree for your wedding day, but when it came down to the guest list or the budget, your day seemed set to be a bit smaller, fret not, for the Leonardo Hotel Edinburgh Murrayfield may be the superhero wedding venue for which you've been hoping.
Whether you're planning a lavish wedding with hundreds of guests or a smaller, more intimate gathering on a budget, there's no reason why your wedding can't be equally as beautiful and stylish.
The newly refurbished Leonardo Hotel Edinburgh Murrayfield can accommodate weddings from six to 320 guests. With flexible space, fantastic views, modern décor over which natural daylight abounds, tailored and delicious food, and eye-catching flowers, this is a Scottish wedding venue that makes for a perfect wedding shoot-ready place to say 'I do' amongst family and friends.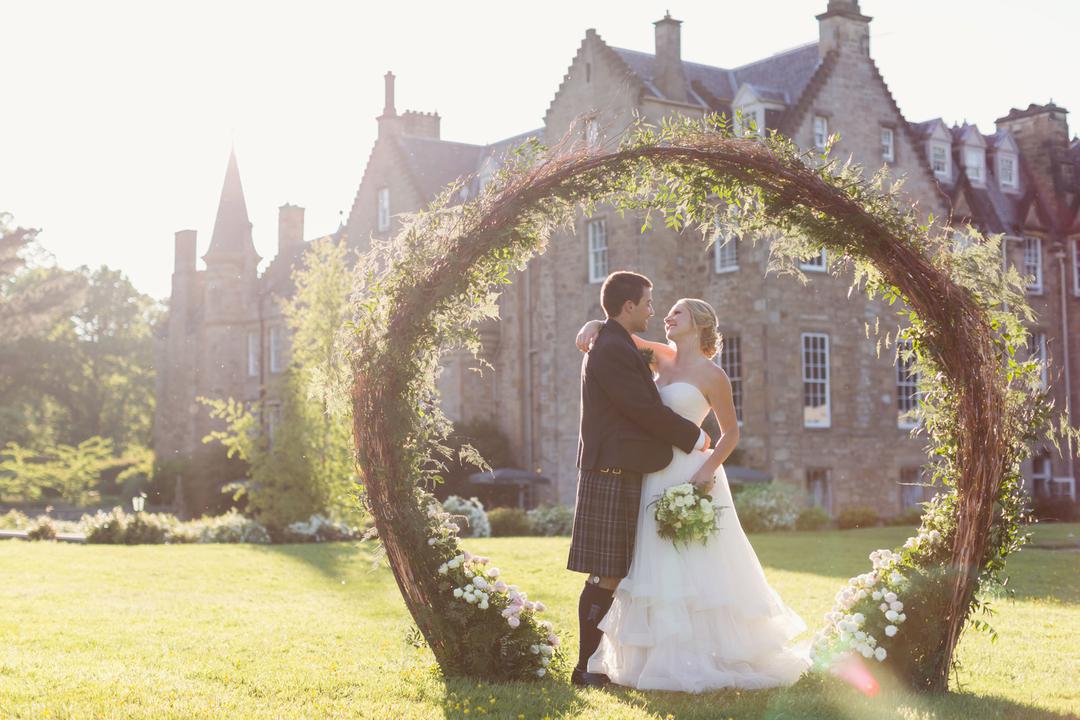 Cinderella herself would be green with envy at anyone who gets married at Carberry Tower Mansion House and Estate.
This East Lothian castle has everything a fairytale wedding with a hefty royal touch would ever need. It is one of Scotland's most sought-after wedding venues, and it is no surprise. The mansion is an exclusive venue, meaning you and your party have the entire place to yourselves for your wedding – like any royal family should.
Since 1480 this has been a meeting place of kings and queens, princes and princesses, and now you can weave your love story into that grand tapestry of history. Celebrate with a feast at the banqueting tables, warm your hands by the fire while exchanging well wishes with your loved ones, or dance the night away. Thanks to Carberry Tower's Scottish hospitality and experienced events team, anything is possible.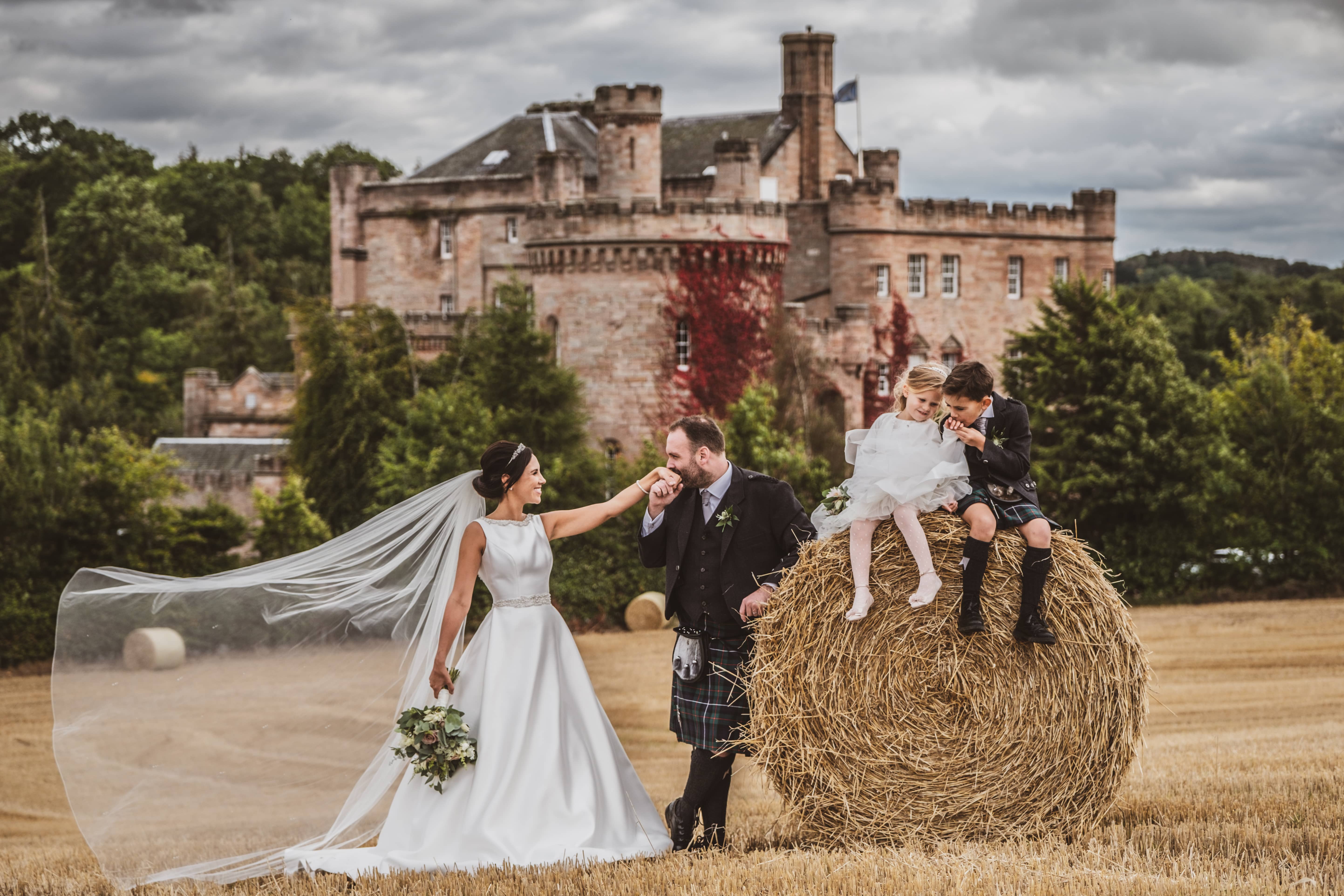 Dalhousie Castle is a building of legend and your wedding can now be part of its history. This castle has it all; towers, turrets, and even a moat. This is as close to King Arthur's Camelot as any standing castle gets.
Dalhousie Castle towers over 11 acres of parkland beside the River Esk, just eight miles from Edinburgh, yet here you are far from the hustle and bustle of modern life. Escape here with your loved ones and have them celebrate your wedding with you at the height of grandeur.
And while Scotland boasts many gorgeous castles for weddings, the staff of Dalhousie Castle can offer you unique and magical touches to your wedding. The castle pipe sergeant can welcome your guests with a stately skirl of bagpipes. Or the wedding rings can be delivered by one of the castle's owls. Harry Potter fans will love that!