On a crisp sunny day in London last week, behind the facade of a beautiful Grade II listed Georgian town house, love was in the air.  Let's have a peek at Sophie and Ben's gorgeous intimate wedding in the heart of the city. 
As the guests arrived, lanterns guided them to the contemporary Benjamin Franklin Room, for a candlelit wedding ceremony. The vows took place in front of an ornate fireplace which was swathed in blooms.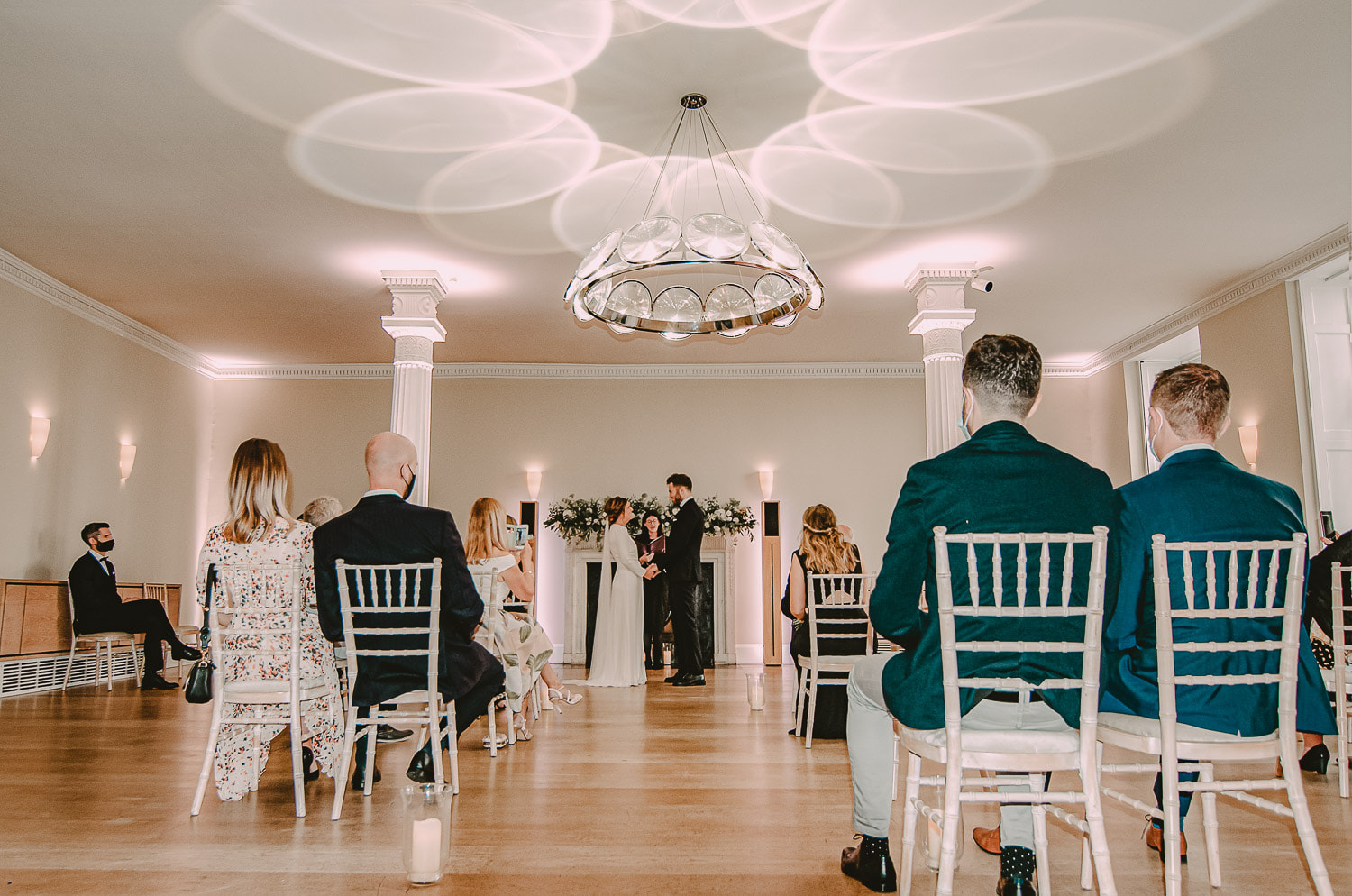 After the ceremony, guests were guided outside the historic exterior of RSA House for photos.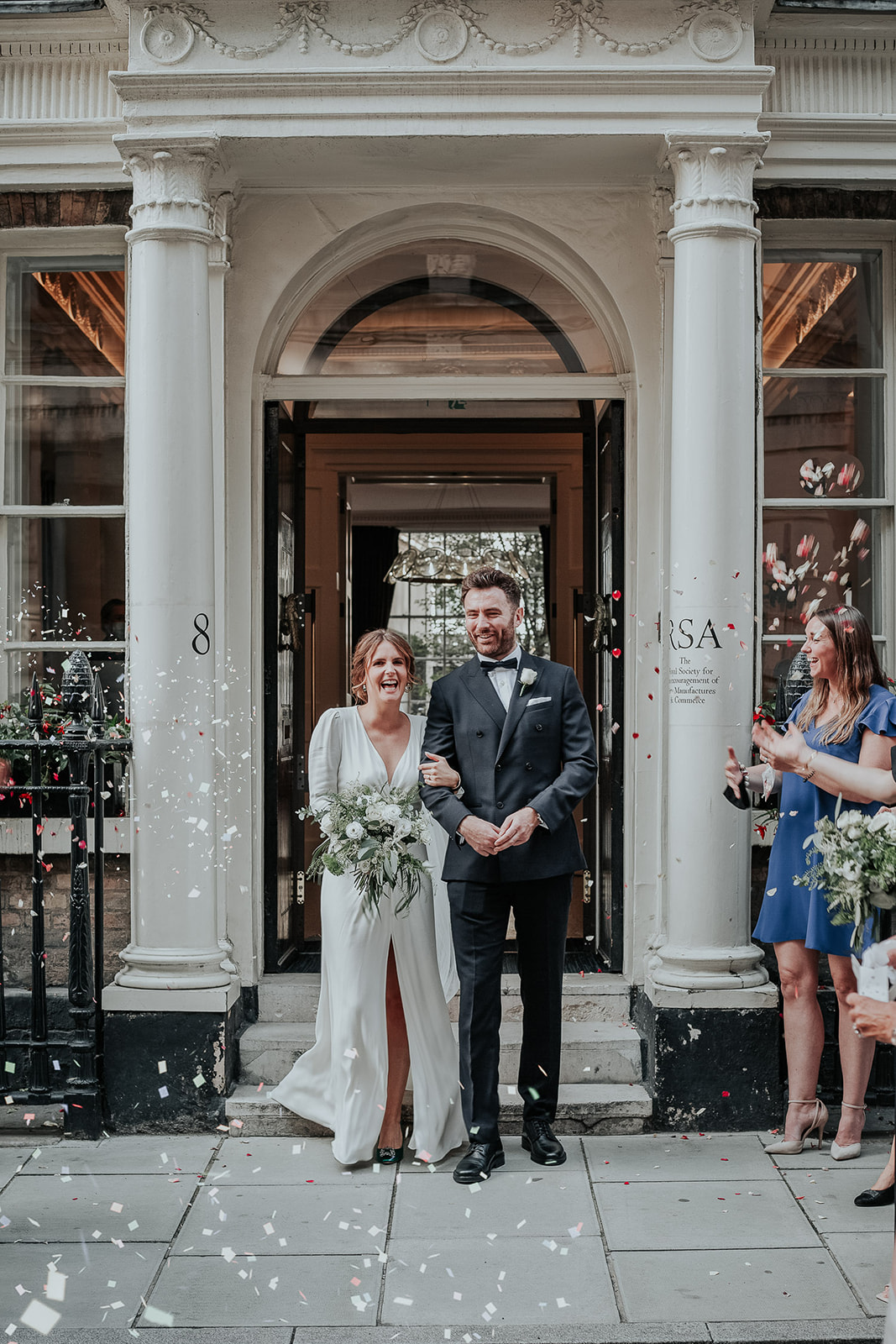 Guests then moved to the recently renovated Tavern Room where Prosecco and a selection of delicate canapés were consumed at designated seating areas, matching the seating plan for dinner. 
The call for dinner was made and guests made their way to the Great Room which provided a memorable setting for the wedding dinner as the room features giant murals that were painted in 1777. Tables were dressed in rustic white flowers and foliage. The three-course meal included black mustard spiced Dorset crab cake Scotch sirloin and short rib with pomme fondant. In tribute to the couple's roots, dessert was a Yorkshire custard tart with strawberries, passionfruit and ginger cream.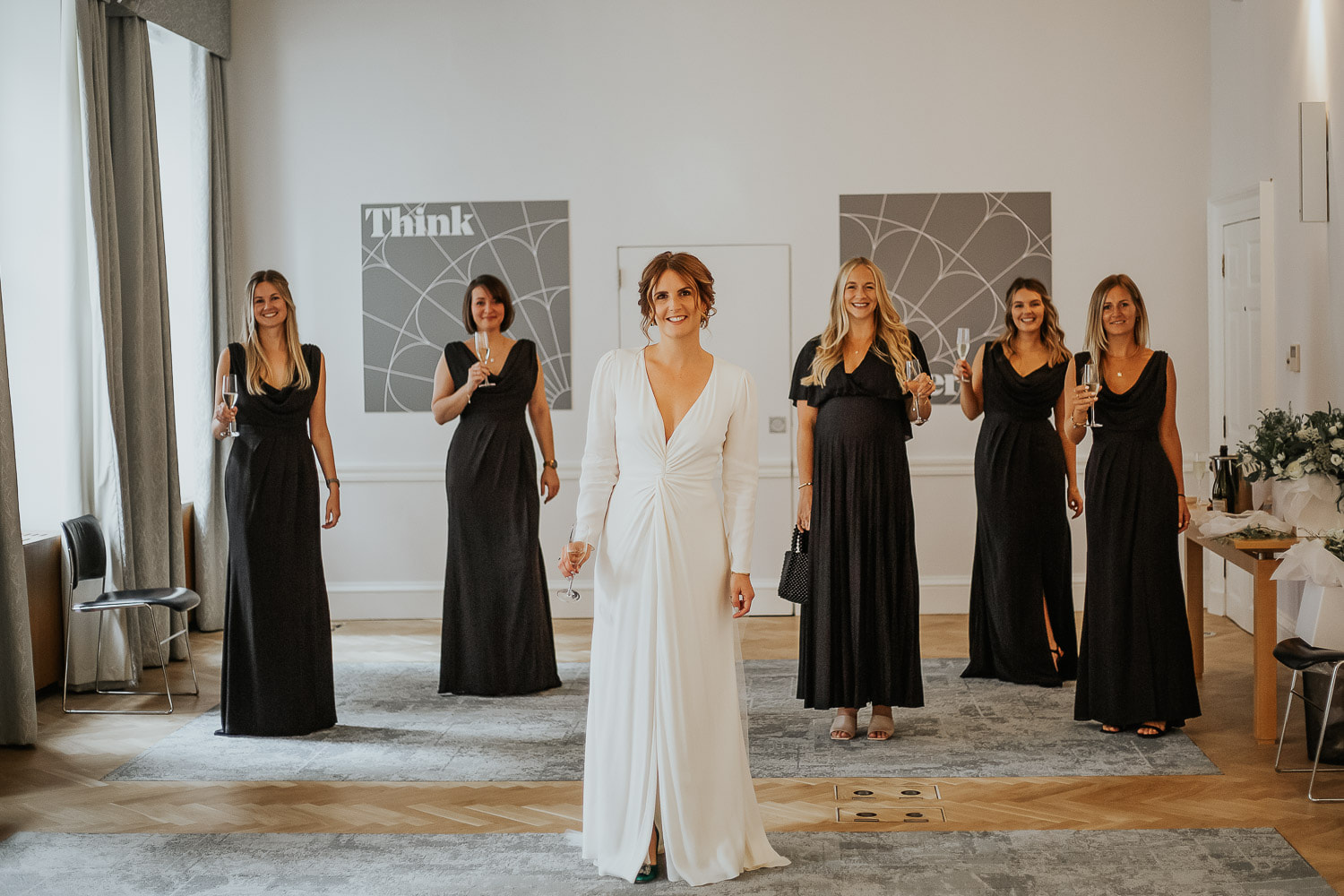 Sophie says: "We've always wanted to get married in London, it's where we met and where we've spent our whole relationship together. I came across RSA House and we fell in love with it immediately. We loved the townhouse feel and the different spaces available – it felt so unique compared to other venues we'd seen."
If you're considering a micro wedding, here's RSA's food for thought: 
Intimate doesn't mean less lavish or less beautiful. Having a smaller celebration can mean a higher budget for other elements such as flowers and décor

In a world where you cannot hug or kiss, an intimate wedding with family and friends safely reunited could mean an even more special wedding day
Gifts, favours and personal touches have no restrictions. You have a chance, and the time, to really spoil your guests with things that are meaningful to you.
Don't rule out venues that are spacious. A venue like RSA House can usually host 120, but this is the perfect size for intimate celebrations allowing for distancing.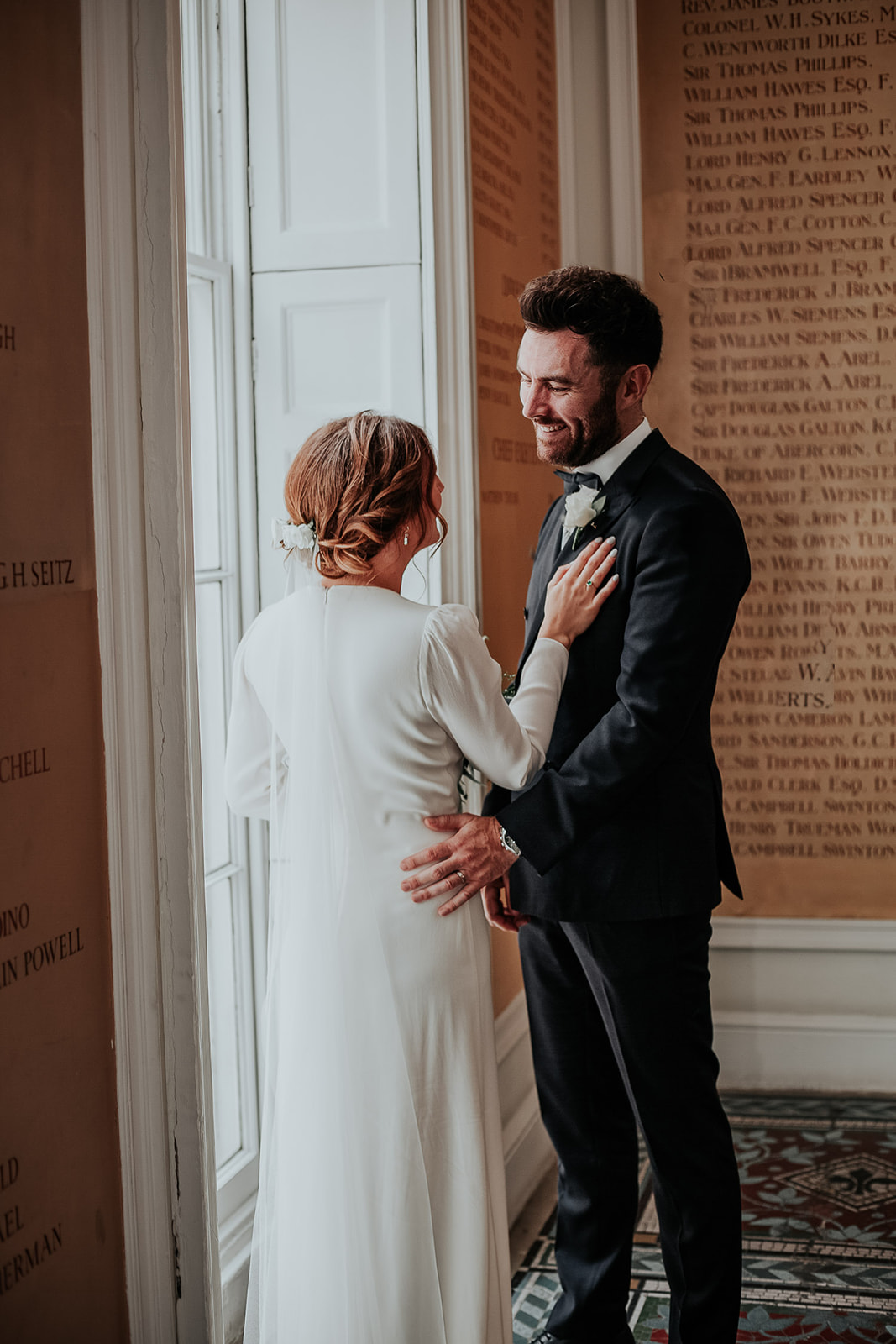 Some of the COVID-secure measures that were in place for Sophie and Ben's Wedding: 
Guests were sent a personalised RSA House pre-wedding guide 

Guests were sent floor plans for adhering to household bubbles
Two metre physical distancing floor markers positioned outside to manage queues
Digital contactless temperature checks were taken on arrival
On entry, guests sanitised their hands
A two meter distance between the couple and registrars
Canapes were served in designated seating areas, matching the seating plan for dinner
Plenty of signage throughout the venue
Floor markings in the event spaces and public areas
A one-way flow of traffic around the venue
Reduced interaction amongst staff and guests
Capacities reduced to two meters or one meter where mitigation was in place
Guests wore masks when moving around the venue
RSA House operates in accordance with safety guidelines established in the 'Safer events – A Framework for Action' white paper and Visit Britain accreditations, Westminster council risk assessments and in accordance with public health and government guidance. RSA House event staff have completed COVID-secure training and wear appropriate ppe.