Autumn is perhaps the best season of the entire year to get married. 
The gorgeous reds, oranges and browns of the fallen leaves create an impressive cosy and romantic natural setting, the temperatures are ideal and it's much easier to plan your wedding and get that beautiful venue that you've had your eye on. 
Before you get whisked away planning your ideal autumn wedding, allow plenty of time to choose the ideal wedding car for you. Car experts at caruno state that "people love driving because it represents freedom. Some may see cars as just something that gets you from point A to B, but it's not that straightforward. Driving can be a chance to unwind, be in our own space and refocus." 
The same goes for when you choose a car for your big day, as it will represent you and how smooth your day will go. If you do it right, you could arrive at your venue with a bang, express your uniqueness as a couple and add a certain 'Je ne sais quoi', making it a day you'll truly remember!
Stuck for ideas? We've gathered together a selection of the best wedding cars on the market that brides and grooms alike are sure to love. Whether you're looking for a vintage, classic, modern or unusual wedding car, you'll find it here.
1. Vintage wedding cars
If you'd love a touch of elegance and a classic timeless feel for your autumn wedding, consider hiring a vintage car. 
Popular with celebrities, magazines, photographers and couples, they add an exclusive finishing touch to your wedding so you stand out from the crowd. 
These cars have a rich history and are the celebrity vehicle of choice because of the touch of romance that they can add. Besides, they'll look pretty cool when it comes to those wedding pics, don't you think?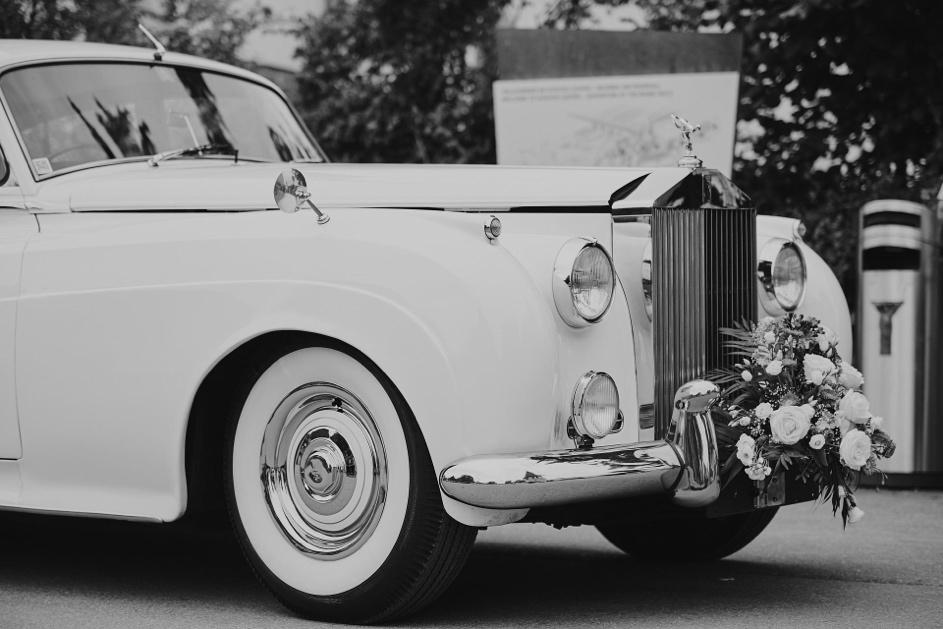 Popular vintage wedding car choices include: 
Beauford Tourers 

Beauford Convertible

Regent Limousines 

Charabanc Omnibus

Rolls Royce Silver Cloud I

Rolls Royce 20/25

Triumph Roadster 
Worried that many of these vintage cars are convertibles? Don't be. Whether the sun shines or the rain falls, you'll stay perfectly dry and glamorous.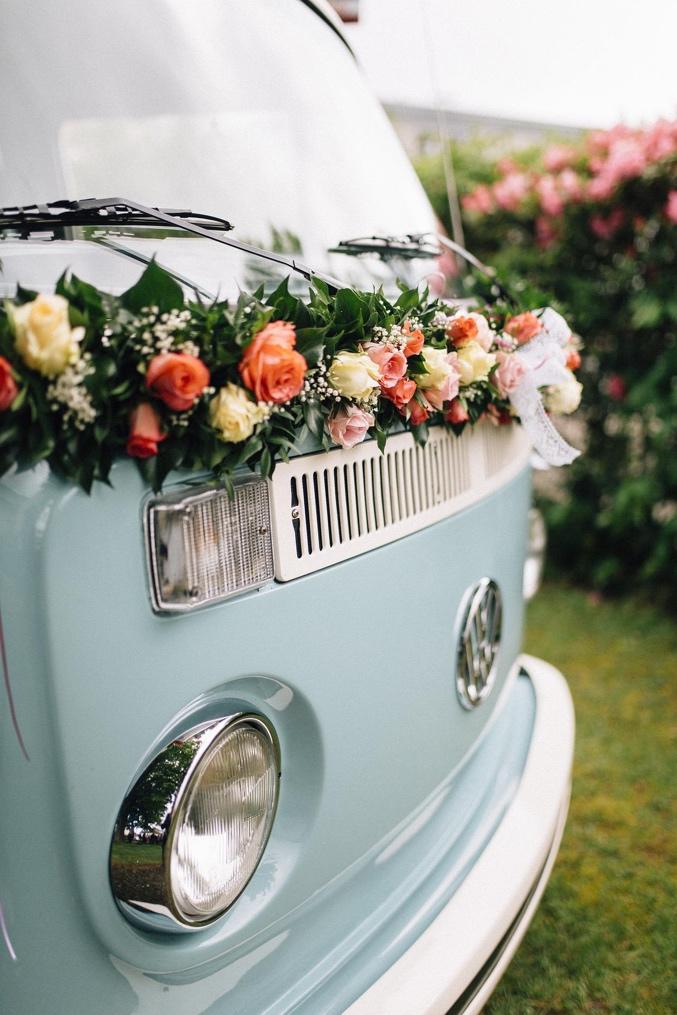 2. Classic wedding car
Whatever your autumn wedding theme, venue or colour scheme, classic wedding cars can be cute, quirky and add a touch of glam. 
Although there's an overlap between vintage and classic, these ones date from the 1930s to the 1960s and give you a huge selection to choose from when planning your autumn wedding. 
The most popular of these are the Morris Minor and original VW Beetle because of their charm and the nostalgia they can evoke. However, bear in mind that these may offer less room for the bride's dress and may not be suitable for carrying extra passengers such as the bride's mum or bridesmaids, so think carefully before choosing which make and model to go for.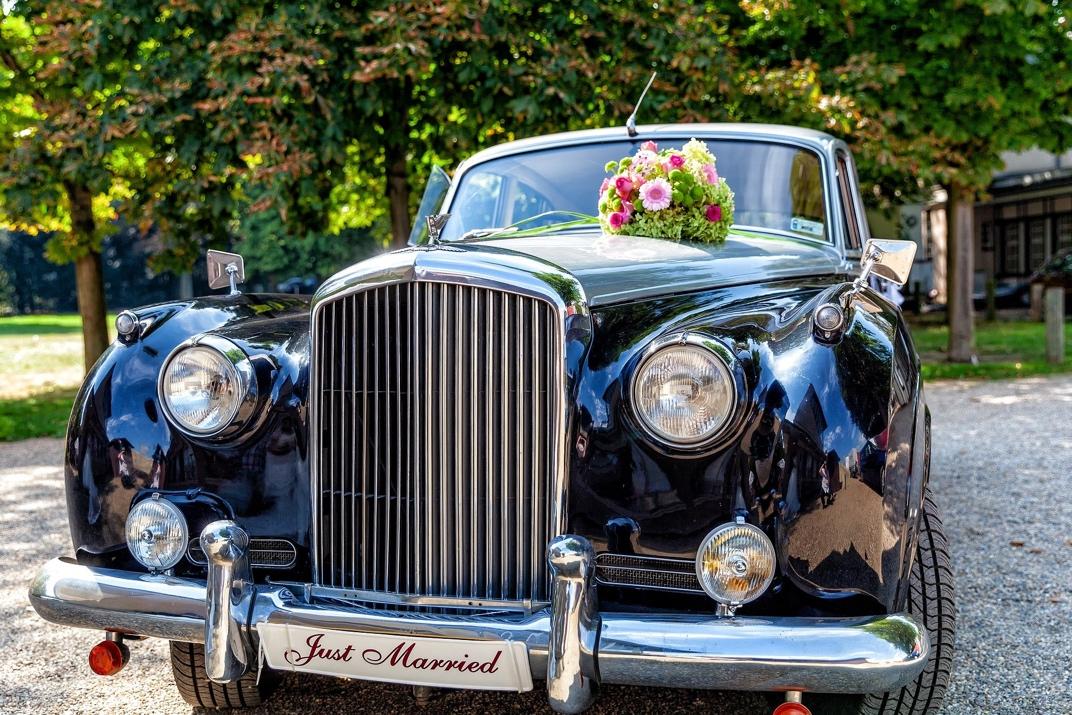 Excellent choices for autumn weddings include: 
Rolls Royce Silver Shadow

Bentley

Daimler

Jaguar
3. Modern wedding car
Prefer those creature comforts such as air-con, heating, Bluetooth, and comfortable seating? 
Hiring a modern wedding car could be your ideal choice. Often chosen by the groom because of their speed, sleek design and high-tech features, they are sure to leave your guests in awe and give your wedding a unique and unexpected touch. 
If you're looking for entertainment on your way to your wedding venue, hire costs aren't an issue and you're looking for a unique photogenic wedding vehicle, a modern car could be a great choice for you. 
Why not consider…
Tesla

Rolls Royce White Phantom

Mercedes S Class

Chrysler 300C "Baby Bentley"

Ford Galaxy Titanium
4. Unusual wedding car 
Many couples prefer to hire a quirky wedding car that offers something out of the ordinary, adds to the fun and makes for a perfect photo opportunity. If this is you, you've probably already considered hiring a VW Campervan, a classic red bus or even a tractor to get you to your wedding venue. 
These can all be fantastic options, as long as you've considered your theme, how much character you want to add to your wedding and how weather-friendly it will be. 
Don't forget to think about transport too- if you want to take bridesmaids or other wedding guests with you, there needs to be enough room!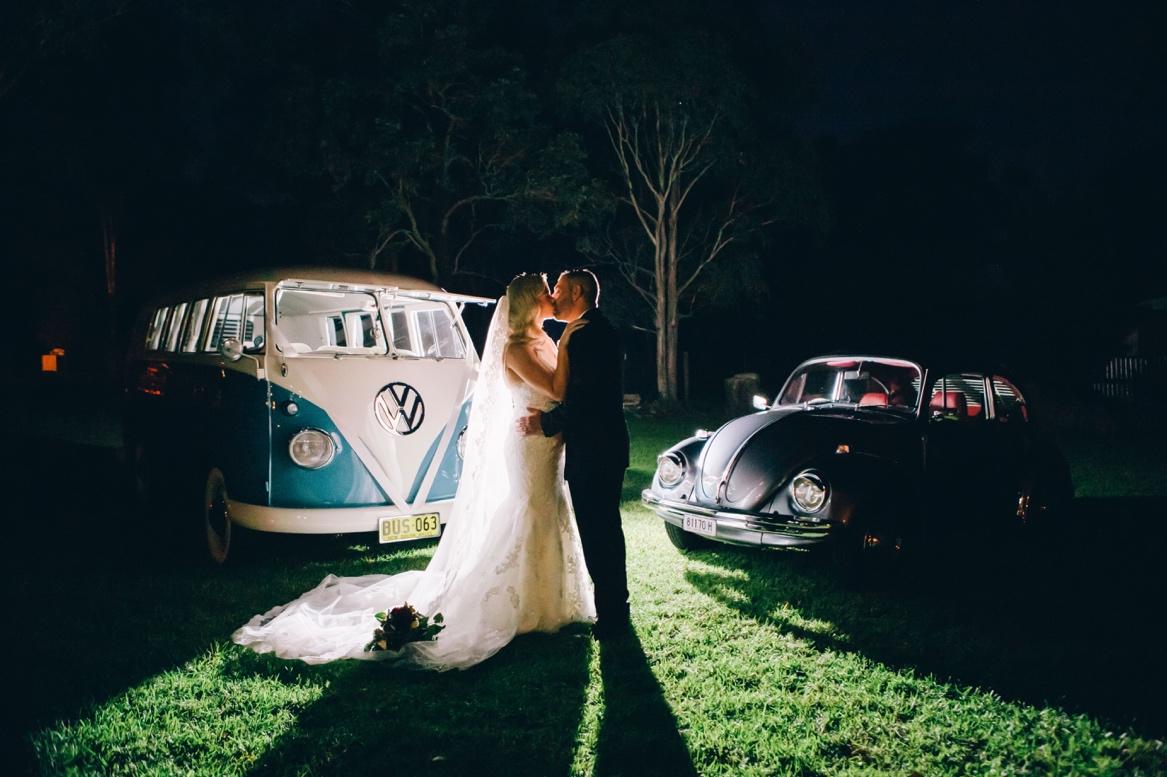 Summary
When you get married in the autumn, you need to ensure you're choosing the right wedding car that expresses your unique personality, fits your wedding theme and ensures everyone can get from A to B stress-free. 
Will you choose a vintage, classic, modern or unusual form of transport? The choice is yours! 
Sources