This summer has seen a revolution of the traditional bridesmaid dress with the arrival of the classic two-piece.
Top of every bride's list is the tulle skirt, taking mismatched bridesmaids to a whole new level. Breaking all the boundaries, this extremely versatile look can be matched with any wedding theme from soft and whimsical to gothic grunge.
Our love affair with the tulle skirt will have you spinning straight through to winter.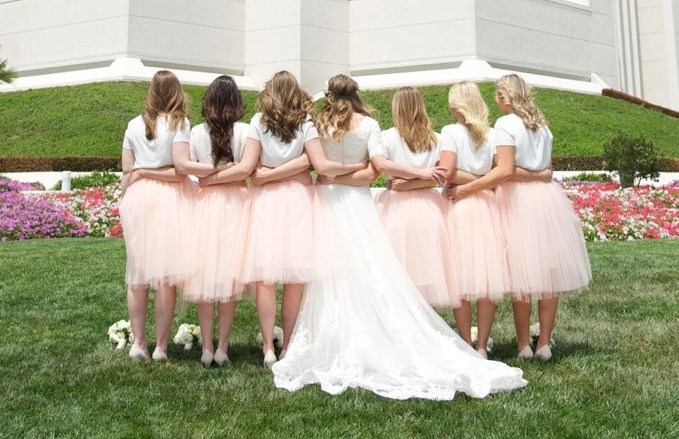 Vintage Glam
A tulle skirt is ideal worn as a petticoat to recreate a classic 1950's vintage look. Partner with a shorter skirt worn on top to showcase a flirty glimpse of tutu when twirling on the dance-floor. Beaded and sequin tops are perfect opportunities to add some old-school Hollywood glamour to the tulle skirt.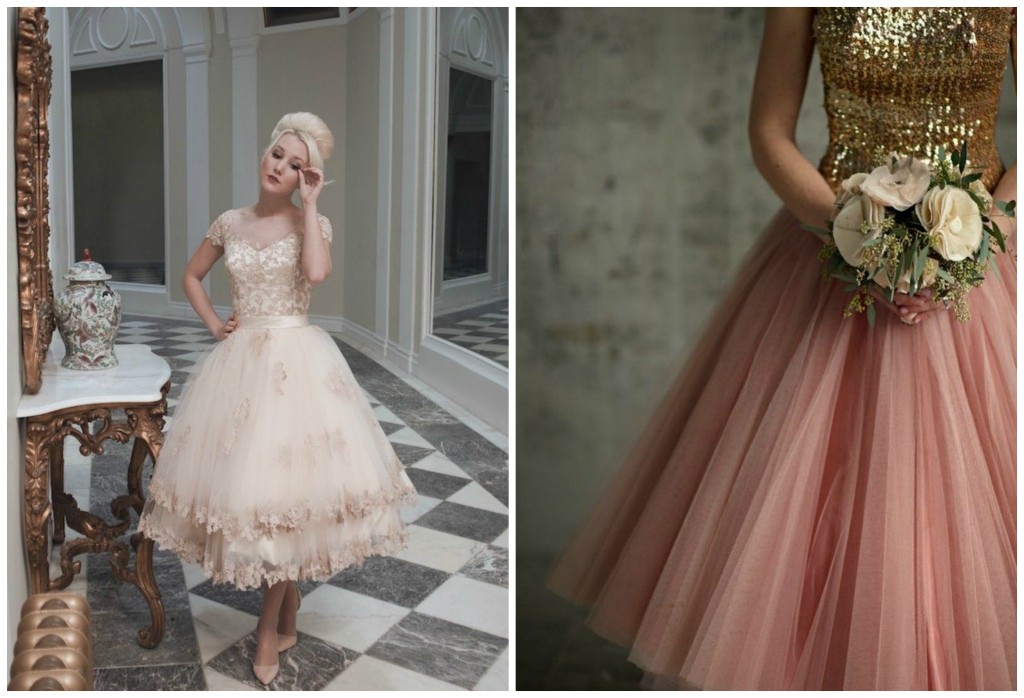 Whimsical Whirlwind
Soft pastel hues, tulle and Chantilly lace are what dreams are made of when planning a romantic summer wedding. The ballerina skirt in shades of lilac, candy pink and ice blue are our top picks of pretty pastels.
Dewy foundation and a doe-eyed liner will complete this innocent look. Your bridesmaids will be blushing and beautiful throughout the festivities.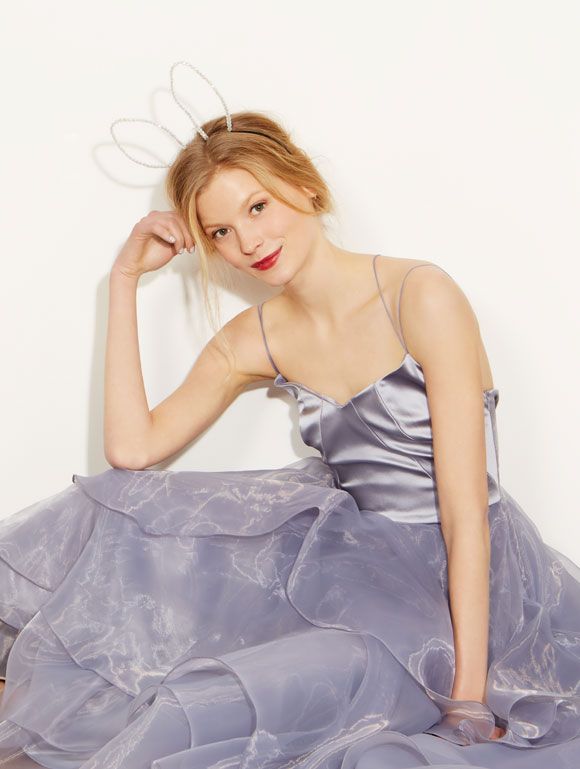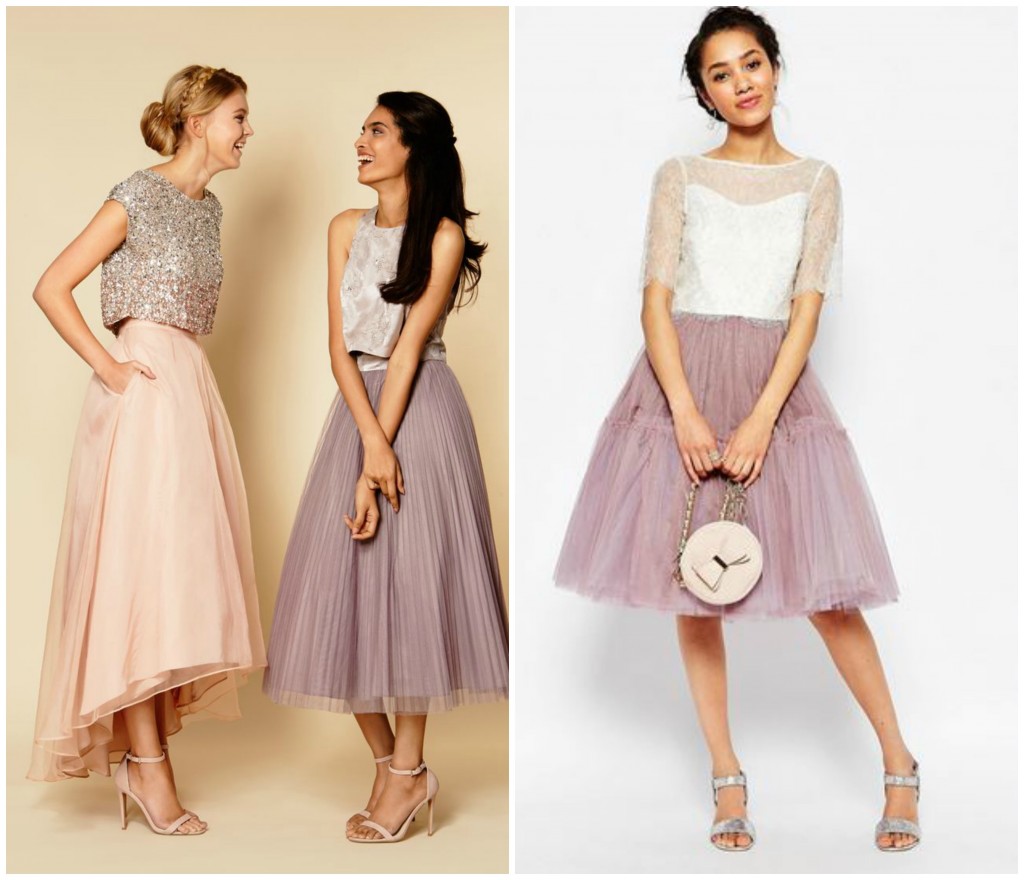 Rustic Romance
Tulle skirts provide perfect versatility for warring bridesmaids who refuse to agree on a style. Bridesmaids shorter in height can opt for a mini tutu style, while those who may be conscious of their legs can choose a full-length flowing number.
This mixed and matched rustic look is stunning for a more laid-back outdoor celebration.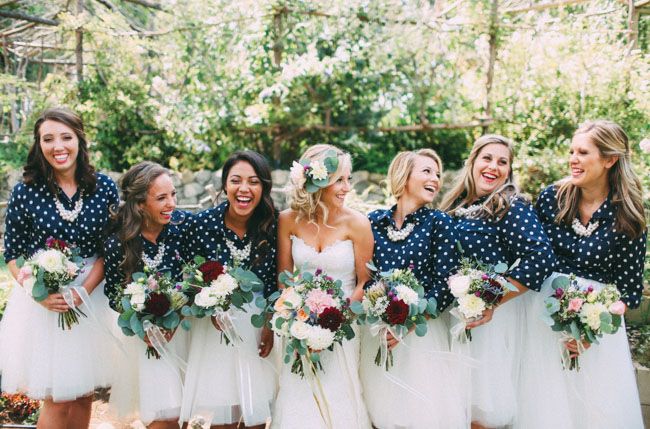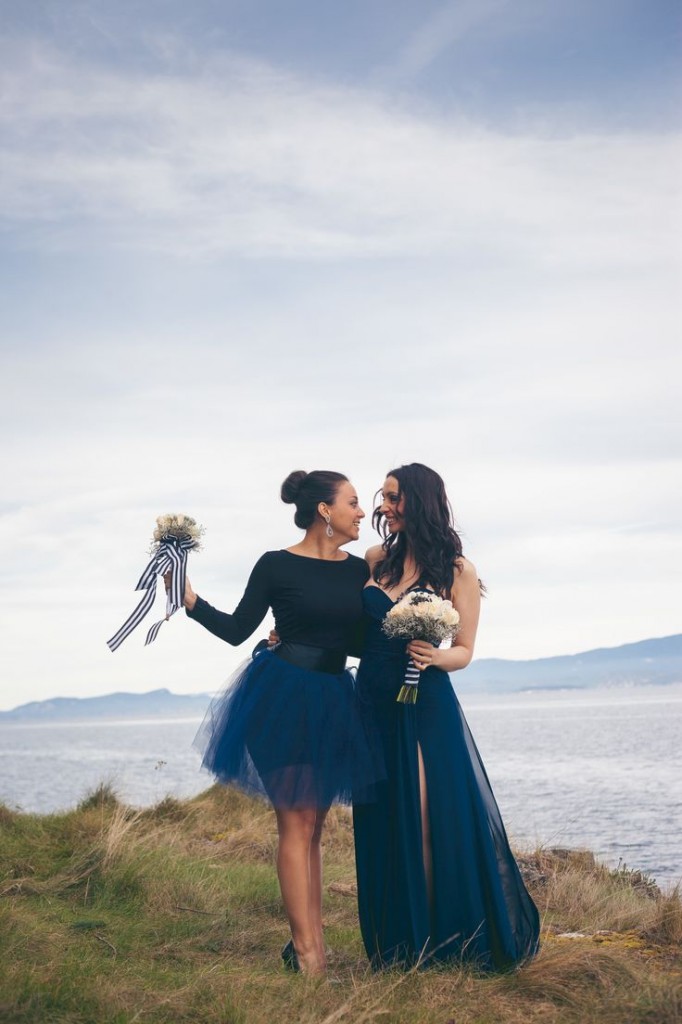 Winter Wonderland
Not a fan of pretty pinks and pastels? Fear not, this doesn't mean your troops have to avoid tulle when deciding the fabric and style of their bridesmaids' dresses.
Black tulle skirts are an elegant choice for a glamorous winter affair or gothic grunge themed nuptials. Classic pieces, they will create a timeless style that won't have you cringing with embarrassment when looking back on your wedding snaps in years to come.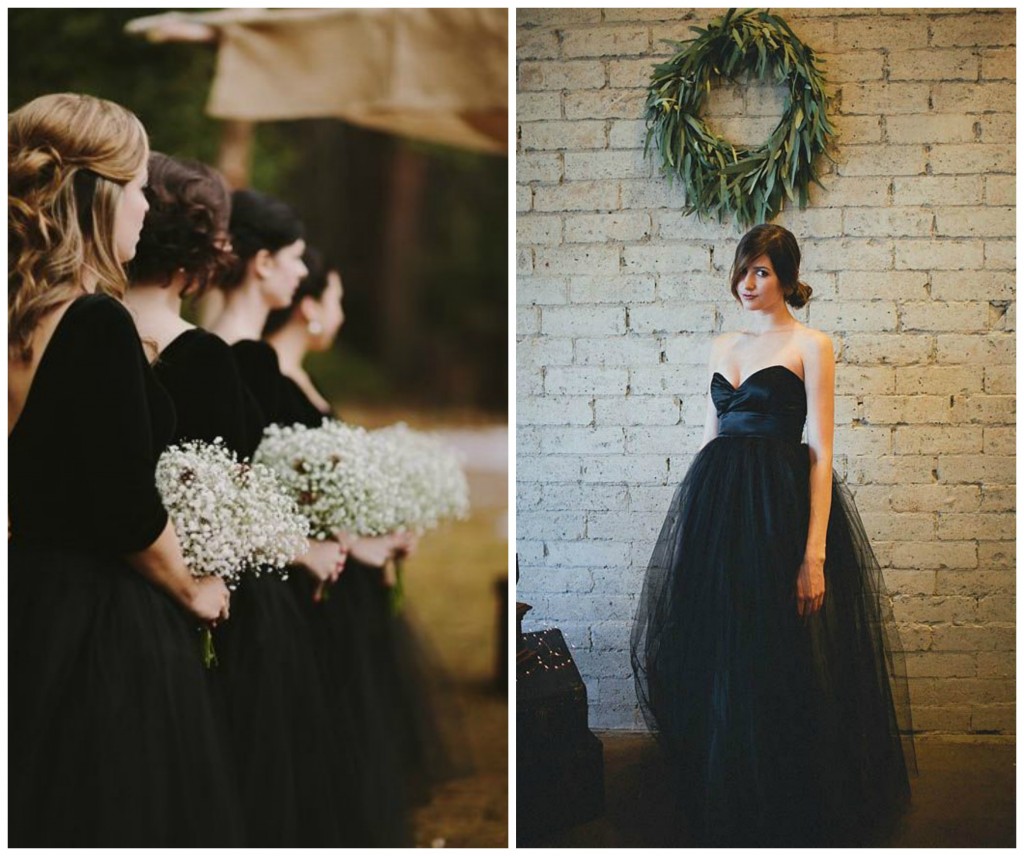 Fairytale Flower Girls
Take note, Kim Kardashian's mini-fashionista North is hot on the tutu train. And we wouldn't expect anything less from the little darling. Following in her mummy's Louboutin heels, she is fast becoming a style icon. To recreate this look, add ribbon belts to tulle skirts and team with floral headbands and cute ballet pumps to complete your fairy tale bridal look.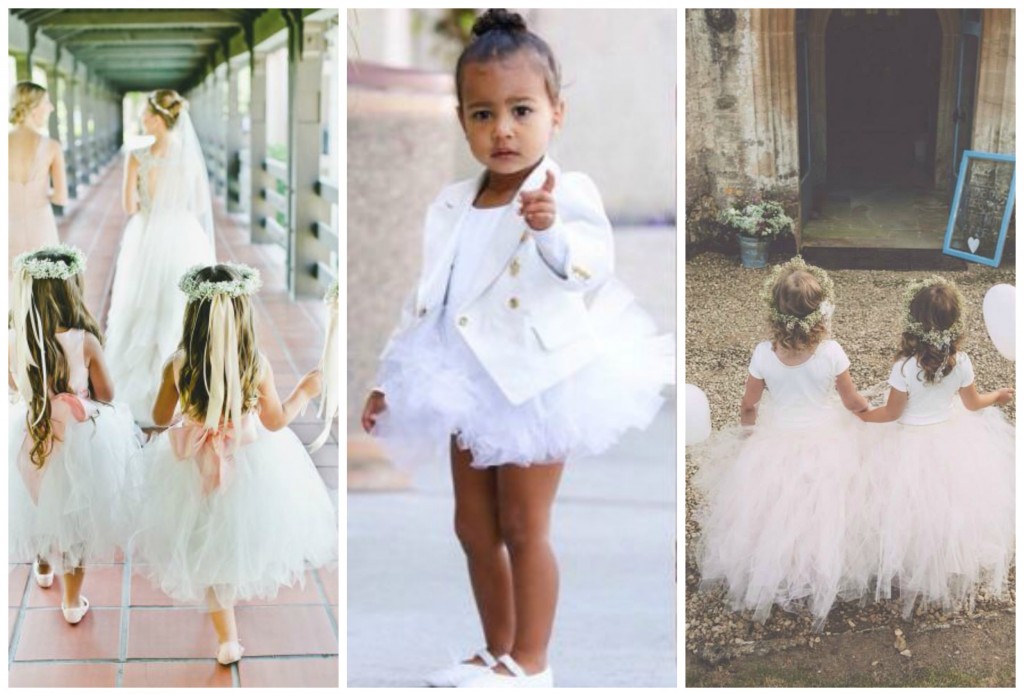 Image Credits: Davello, Burrnetts Boards, Indulgy, Coast, Asos, Green Weddings, Style Me Pretty, Love My Dress, Blog Lovin, Brides.